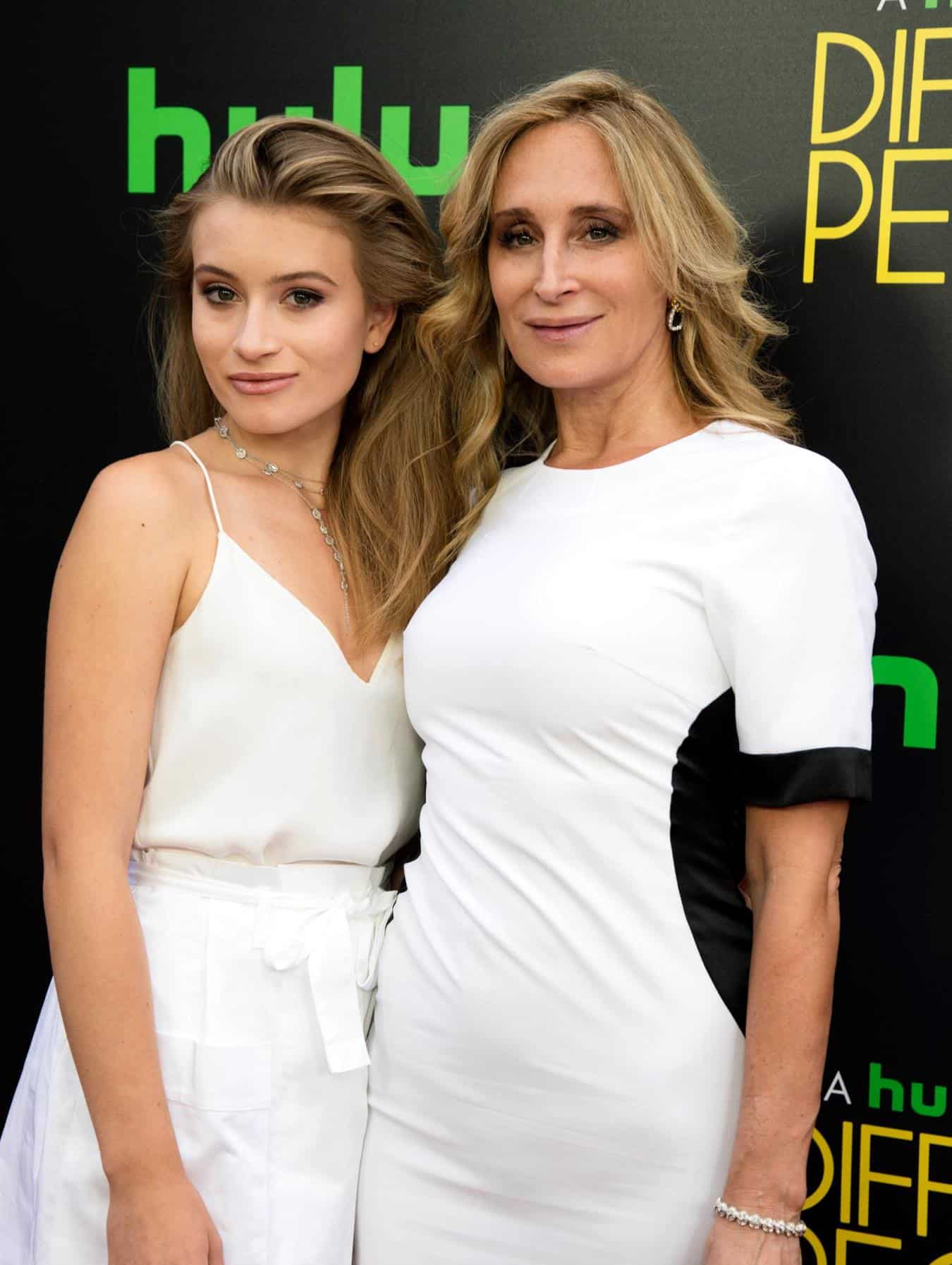 Sonja Morgan's daughter celebrated her 21st birthday with a special photoshoot.
Months after the infamously private Quincy Adams Morgan made her Instagram page viewable to the public, the college student, who has not been seen on The Real Housewives of New York City, shared a series of photos of herself participating in a pink-themed shoot.
"[Andrew Werner] had a vision and a pink back drop and he created this shoot for my 21. Thank you," Quincy wrote in the caption of her October 4 slideshow.
Sonja, 57, shares Quincy with ex-husband John Adams Morgan, 91, who she was married to from 1998 to 2006.
In November 2018, Sonja appeared on the Sip With Sam podcast, where she explained why Quincy has never been seen on RHONY.
"I just don't think it's good," Sonja admitted. "I mean I know how to handle it and I'll handle myself and I chose it. But I don't think I should drag anyone else into it, especially a young kid."
Years later, after Andy Cohen welcomed a number of Real Housewives children to his late-night talk show, Watch What Happens Live, for a special, he confirmed Quincy was not approached.
"No. I would have loved to have Quincy [but] she's never been on the show so I wouldn't even ask," he explained.
While Quincy has been extremely private in recent years, Sonja gave reason to believe that she could make a cameo on a future season of RHONY now that she's become more open with her life online.
"We're going to have to see," she teased during an interview with Page Six. "This was the first step, going public with her Instagram. Let's see how she handles — I know she'll handle it well, but let's see how she feels about it and revisit the topic later. Who knows? It's her choice at this point. She's an adult."
Sonja went on to gush over her scholar daughter, who is currently studying at the University of Pennsylvania. She also addressed her future plans.
"Obviously, with a perfect SAT score and studying math and science and arts, she doesn't want to just go straight financial for her career," Sonja revealed. "She's an entrepreneur."