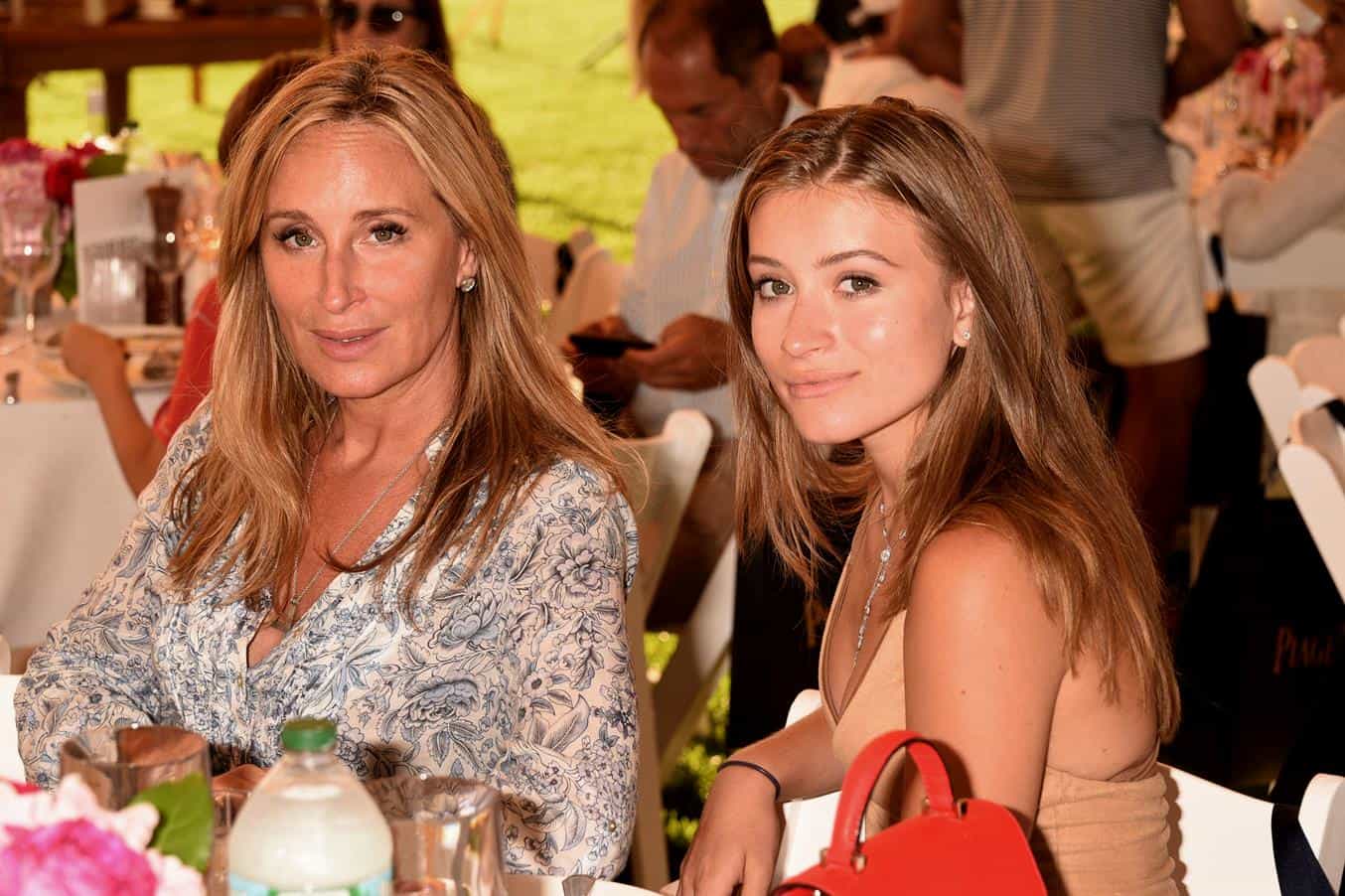 LuAnn de Lesseps shocked her costars at The Real Housewives of New York City's season 11 reunion when she admitted that she had no idea where Sonja Morgan's daughter, Quincy Adams Morgan, was going to college. During a new interview, Sonja has confirmed that all of her other costars knew exactly where Quincy was planning to continue her education.
While Quincy doesn't star alongside Sonja on the show, her future has been one of Sonja's main focuses over the past several months. Throughout her efforts to assist her daughter, Sonja received support from a number of her costars, including cast member Bethenny Frankel.
"Bethenny was texting me five times the day you find out [if you got in or not]," Sonja revealed to AOL's Gibson Johns. "All the girls knew when we didn't find out during early admissions, and they were on me like all the time [asking about it]. Luann didn't even know. That's where she was. Everyone knew, even [Melissa Gorga] asked me!"
According to Sonja, she fell apart a little bit last year as she filmed the 11th season of RHONY while her daughter took her SATs and began applying to colleges.
"When you're a mom and go through you kid taking the SATs and applying to college, you blame yourself. If the kid doesn't get into college, the moms blame themselves forever," she explained.
When the conversation turned to Sonja's relationship with LuAnn, Porsha Williams, who was also present during the interview with Sonja while doing promotional work, said that, "sometimes the best way to move on is to sweep it under the rug."
"I do that all the time with LuAnn!" Sonja replied.
Although LuAnn said throughout the 11th season that her self-absorbed behavior was simply her way of staying focused on her sobriety, Sonja said that while LuAnn was "protecting her sobriety," she and her costars all got "treated like crap."
As for the future of the cast, Sonja said that because she and her costars are all "really good friends," it's hard to add new people into the mix.
"We're all really good friends… it's hard to bring in new people," she explained. "With [Barbara Kavovit] and [Tinsley Mortimer], it's hard to acclimate them, but I thought Tinsley had a great season last season. I was sorry Barbara didn't get a bigger bite of the apple."
The Real Housewives of New York City season 12 is expected to begin production sometime later this year.
Photo Credit: WENN Rights Ltd /Alamy Stock Photo