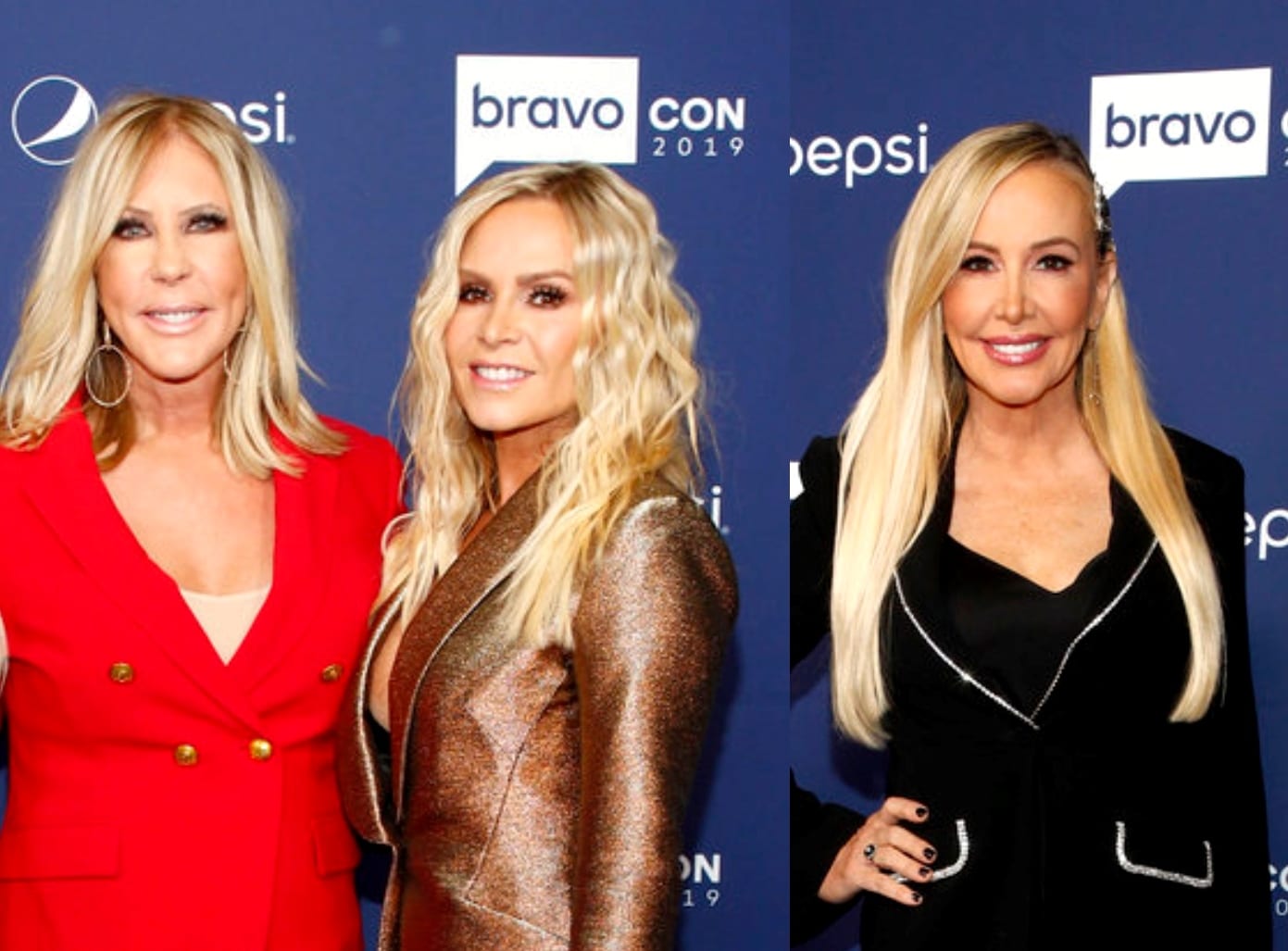 Tamra Judge wasn't happy when she came across Shannon Beador's latest interview with Access Hollywood, during which she accused Tamra of trash-talking her to press for nearly two years.
After Shannon's interview was shared on Twitter and confirmed that the mother-of-three was not hopeful that Tamra or Vicki Gunvalson would return to The Real Housewives of Orange County for season 16, Tamra had a very strong message to her former friend and ex-castmate.
"STFU you victim-liar! Not engaging is 'no comment,'" Tamra replied.
In the clip, Shannon said of Tamra, "She was my best friend for six years but after she left the show, she's been out there in the press quite often saying things about me that are untrue and so I've chosen to not engage and not address. It's over and over and it's still happening. We're almost at the two-year mark. So it's… it's sad."
Shannon also admitted, "We did have a lot of fun and so that's what does make it sad."
Tamra also addressed Shannon's comments in a couple of Instagram comments sent to TV Deets. The first comment suggested Gina Kirschenheiter and Emily Simpson would be seen exposing Shannon as a "mastermind manipulator" in the coming episodes of RHOC season 16.
"Is your a– jealous of your sh-t??? All I've ever said is that she stopped talking to me shortly after I got let go (Vicki too) [and] how bad it hurt me when I needed her the most. I was always there for you. IF THE TRUTH HURTS SO BE IT! You sh-t on me! That's why you can't keep friends. I spent so many years talking you off a cliff all hours of the night! Protecting you, doing your dirty work, making excuses for you. Shame on me! I should have seen through your craziness back then!" Tamra vented.
Tamra then noted that she's "seen the first episode" of the new season.
"You're being exposed for the mastermind manipulator you are … So happy Gina and Emily expose you. Bye b-tch," she added.
In her second Instagram post, Tamra suggested that Vicki has a series of very telling voicemails from Shannon.
"She should be very careful. Vicki found her old iPhone with 10 old VM from Shannon," Tamra shared. "I guess Vicki wasn't lying after all!!! To bad she didn't have it at the reunion to show what a liar shannon is. And To think I really believed Shannon at the time."
The Real Housewives of Orange County season 16 premieres Wednesday, December 1, at 9/8c on Bravo.