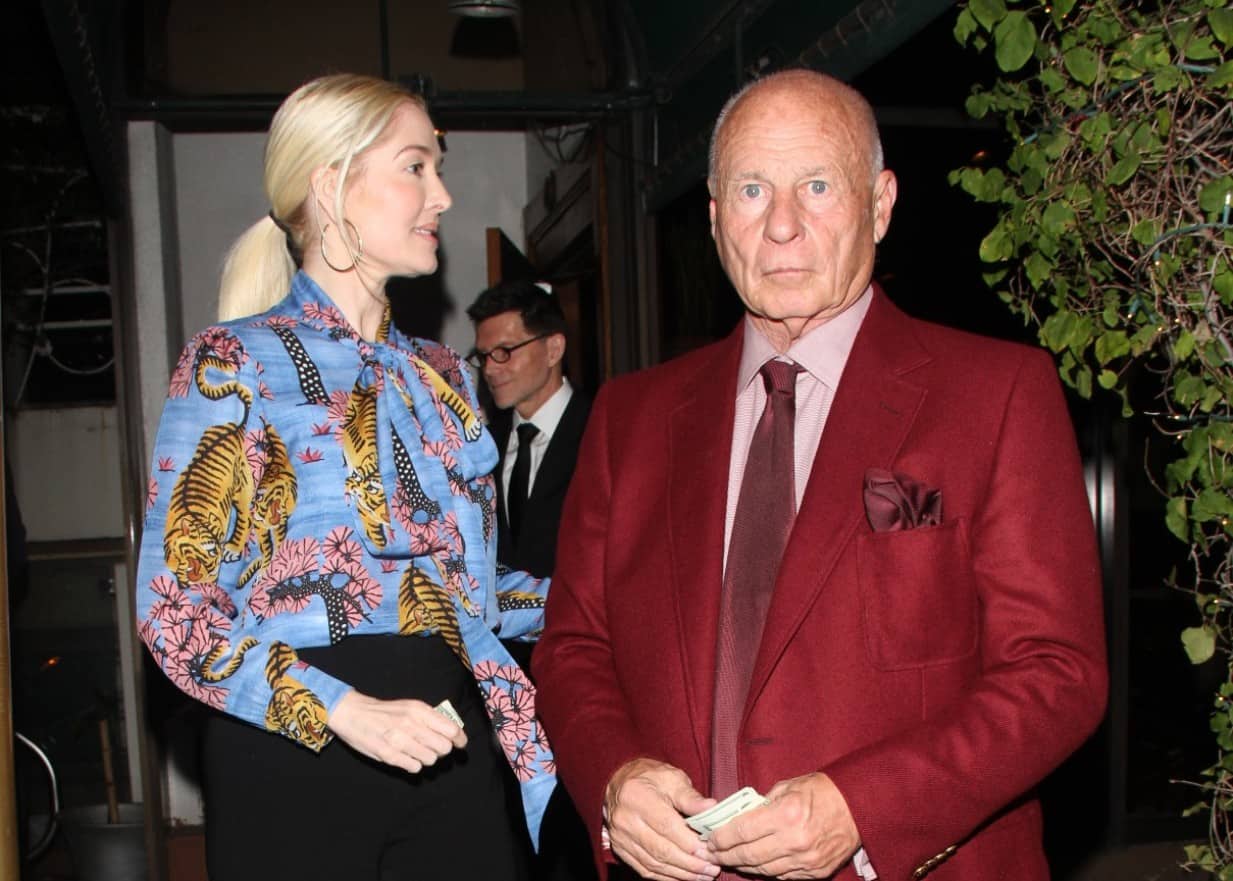 The State Bar of California has shared an open letter in which the agency confirmed that Thomas Girardi faced over 200 "disciplinary matters" prior to being disbarred in August 2021.
According to the letter, a number of claims were brought against Thomas and his law firm, Girardi Keese, over the course of his decades-long career, including allegations of violating client trust and legal misrepresentation.
"Over the past 40 years, the State Bar opened 205 disciplinary matters about Girardi," the letter revealed, according to PEOPLE. "Of the 205 matters, approximately 120 involved allegations relating to client trust account violations."
Another 69 of those 205 matters were received "on or after December 18, 2020," when documents were filed by Thomas' creditors to force his firm into bankruptcy.
"Nearly 60 of those recent complaints alleged client trust account violations," the letter continued.
After recounting the many investigations into Thomas and his business, the agency admitted that the handling of Thomas' disbarment "brought to light serious failures in the State Bar's attorney discipline system," which "have contributed to a lack of confidence in the State Bar's ability to carry out our core responsibility of protecting the public."
"There is no excuse being offered here. Girardi caused irreparable harm to hundreds of his clients, and the State Bar could have done more to protect the public," the letter went on, with the Bar promising to "never allow something like this to happen again."
When documents pertaining to his disbarment were filed, Thomas, who was diagnosed with late-onset Alzheimer's in March 2021, did not argue the decision.
As fans of The Real Housewives of Beverly Hills likely know, Thomas, the estranged husband of Erika Jayne, has been under a conservatorship since early 2021 and was living in an assisted care facility until last month, when he was moved to a "restricted memory care unit" at an assisted living facility in October "due to a further decline in his memory functions," his attorney, Rudy M. A. Cosio, explained.
Although Erika has been dragged into a number of lawsuits against Thomas, including one that accused her of "aiding and abetting" the former attorney in his alleged fraud, it was recently determined that she had no proven knowledge of his reported malpractice.
"Two years now down the road, we're getting some really great rulings, and I'm grateful for that," Erika said during an RHOBH panel at BravoCon last month. "And more to go… So I'm in a much better place, and I'm grateful for that."