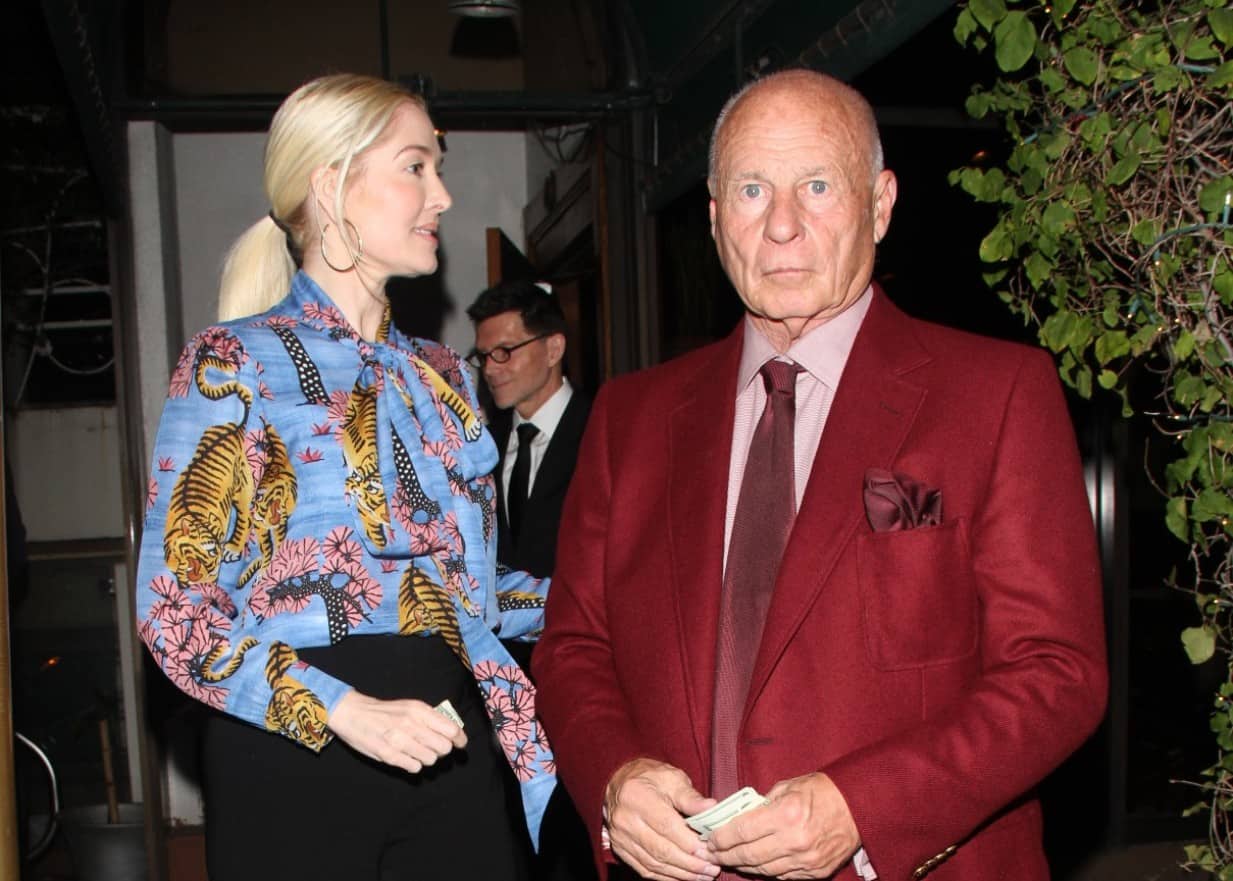 Erika Jayne's estranged husband, Thomas Girardi, has been officially disbarred.
After being charged with 14 counts of violating ethics rules and laws in the State of California, the previously well-respected attorney, who has been featured on The Real Housewives of Beverly Hills, was found guilty of stealing millions from his former clients and ordered to pay over $2.3 million in restitution fees and interest.
According to a June 1 report from Radar Online, who cited Bloomberg Law, the majority of that $2.3 million fee is expected to go to orphans of an Indonesian plane crash, who Thomas and his team at Girardi and Keese secured a settlement for years ago — but failed to turn over the funds.
Thomas was also hit with $5,000 in sanctions.
As RHOBH fans may recall, Thomas was forced into bankruptcy at the end of 2020 after being accused of using clients' settlement funds to pay for his and Erika's over-the-top lifestyle, which included a $ 40,000-per-month glam budget.
Since then, the case has been hit with $517 million in claims, including "$363 million in unsecured claims, $17 million in priority claims, $137 million in secured claims, and another $250k in administrative claims," as noted by Radar.
Amid his legal drama, Thomas' family revealed he'd been diagnosed with dementia and moved him out of the former mansion he shared with Erika in Pasadena and into a senior assisted living home in Burbank.
While Erika has insisted that she has done nothing wrong, all the while, the trustee presiding over Thomas' bankruptcy case filed a $25 million lawsuit against her last summer as it was reported that she had received $25 million in fraudulent transfers from her soon-to-be-ex-spouse as his former clients were withheld their settlements.
According to court documents, the money was used to pay bills for Erika's company, EJ Global, which was suspended after being accused of making "improper tax deductions."
During an interview earlier this year, Erika admitted that navigating the many lawsuits she's been tied to has been tough.
"This has been the darkest part of my life," she told E! News' Daily Pop on February 11. "Just the most desperate, most afraid I've ever been in my life. Most unsure, most volatile. I've been angry, I've been sad, I've been happy, I've been everything. And it's really challenged me to my core."
The Real Housewives of Beverly Hills season 12 airs Wednesdays at 8/7c on Bravo.