Meghan King shared a slideshow of photos of her post-surgery body on Instagram on Wednesday.
Just hours after ex-husband Jim Edmonds shaded her for her overly-sexualized content in an interview with wife Kortnie O'Connor, the Real Housewives of Orange County alum took to her Instagram page, where she posted before and after images following her nose and boob jobs.
"I guess it's easier to stay true to my [filter free 2023] commitment when I recently made some surgical and non-surgical 'filter' adjustments [CosmetiCare] with [Dr. Michael Niccole]," she began on January 18. "I've always been outspoken about any enhancements I've had (this time I wanted the fullness in my breasts back and a little cleavage, and since I was under anesthesia I opted to tweak the tip of my nose for a minor adjustment). My chest is so wide so it always made me feel masculine on the outside but I felt so feminine on the inside and so decided to do this thing called 'cosmetic enhancing.'"
Continuing on in her caption, Meghan admitted to questioning the message her surgeries sends to others.
"I ask myself if that aligns with the message of authenticity I want to always send and my answer is, yes, I think it does. Because living authentically doesn't have to make sense to others, my mind is allowed to change and I'm allowed to change," she stated. "I like feeling confident but I'm my biggest critic. I'd love to look at my body and say, 'Wow, you're beautiful just the way you are,' and now, with the help of a breast implant exchange, a teeny rhino, and some Sculptra to keep my face plump, I do."
Meghan then applauded her newly-altered physique, reminding her fans and followers that she gave birth to three kids, including six-year-old daughter Aspen and four-year-old twin sons Hayes and Hart.
"Look at that body!" she declared. "Can you believe it bore [three] kids and gained 70 [pounds]? Check out that hernia! I earned that! Diastasis! Shall we compare birth stories?!"
According to Meghan, she doesn't believe that people should be judging one another amid their individual journeys.
"The point is not that we judge one another for supposed inconsistencies, but celebrate their authenticity to themself. YOU. ME. We are our OWN bosses, we run our OWN shows, and we report to OURSELVES," she added.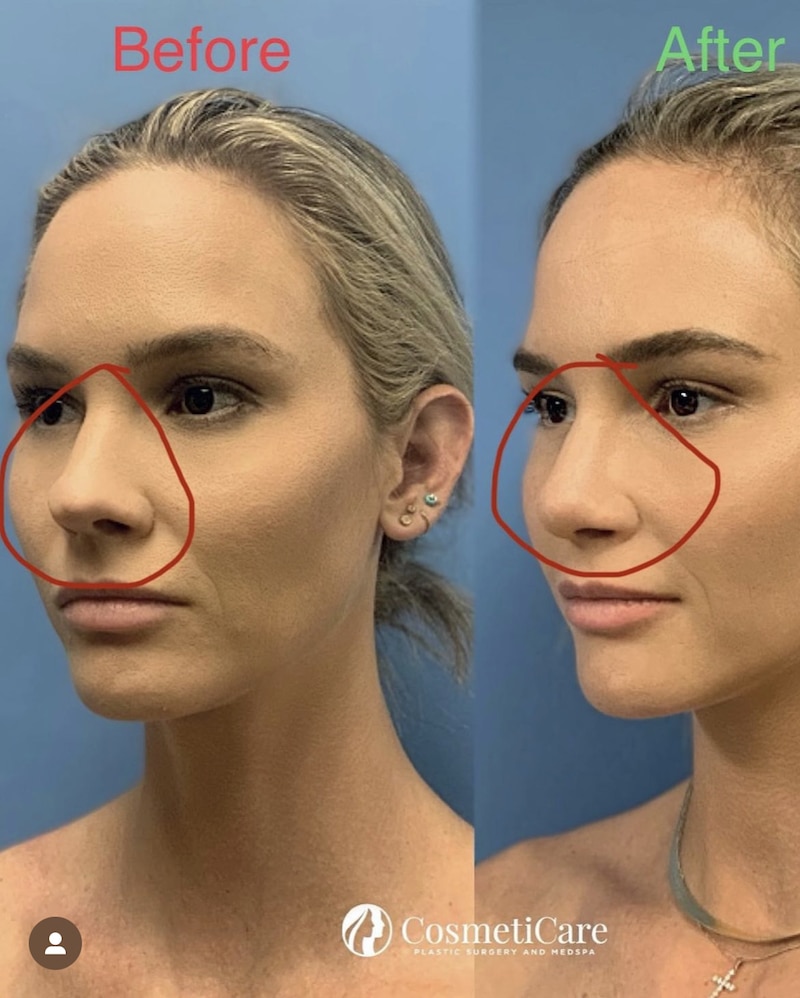 Meghan appeared in a full-time role on The Real Housewives of Orange County from season 10 to season 12.