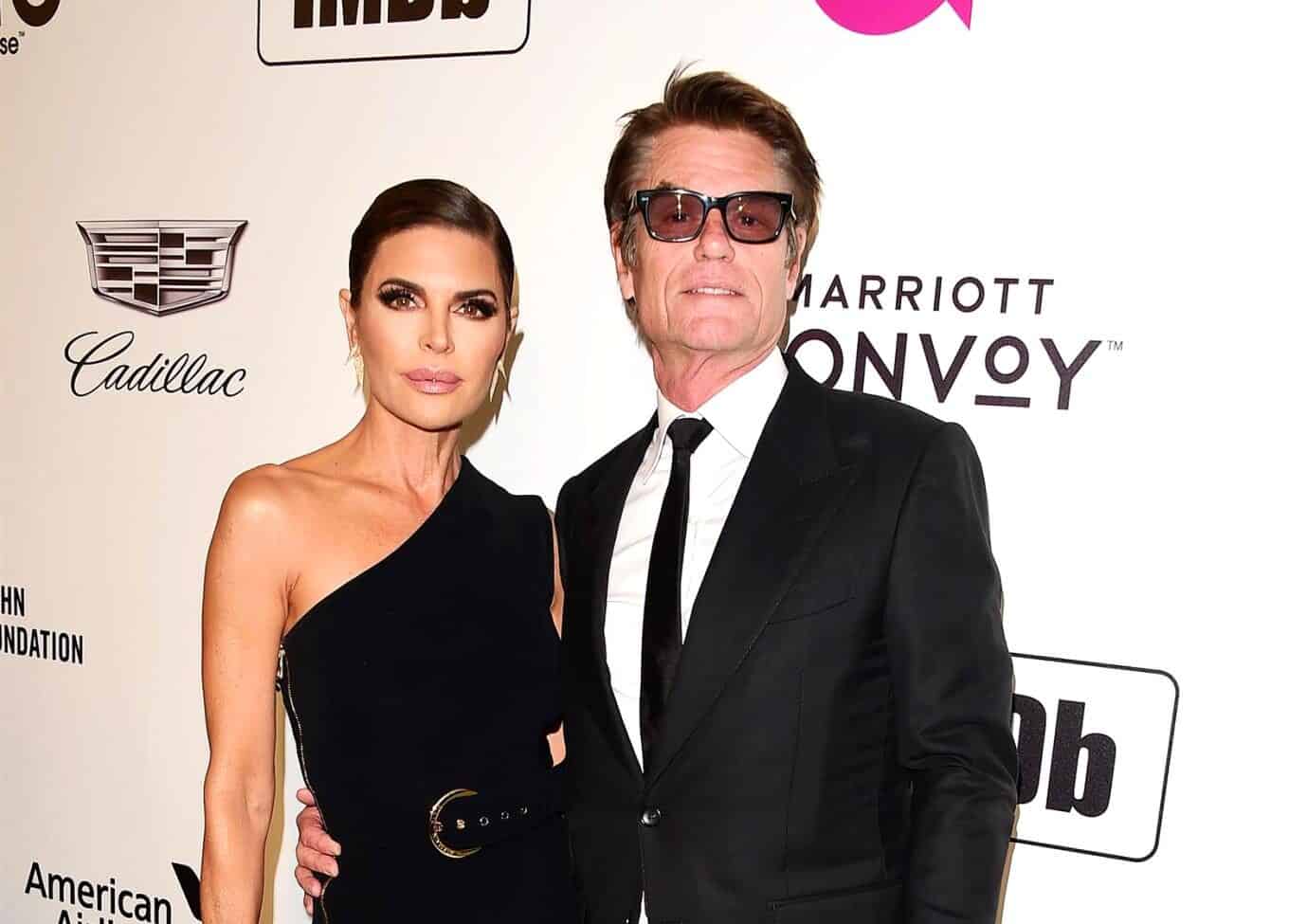 Harry Hamlin was asked again about Lisa Rinna's exit from The Real Housewives of Beverly Hills while promoting his new show, Mayfair Witches, and his new film, 80 for Brady.
Before dishing on their 25-year marriage and two daughters, Amelia Hamlin, 21, and Delilah Hamlin, 24, both of whom are working models, the 71-year-old actor revealed he is "thrilled" with Lisa's decision to walk away from the Bravo reality series ahead of its 13th season.
"I'm thrilled," Harry admitted on the recent episode of Live! With Kelly and Ryan. "I've got her back. In more ways than one I have her back."
As RHOBH fans may have seen, Lisa, 59, has been supporting Harry as he promotes his new show and movie in recent weeks, and she was actually in New York City with him when he appeared on the morning talk show.
"We're a lock. Thirty years and we're best buddies," Harry said of their decades together. "I can't see it going in any other direction. How lucky did we get?"
In addition to their 25 years of marriage, Harry and Lisa also share two daughters. And while chatting with Ryan Seacrest and Kelly Ripa, Harry said it's been surreal to see his girls accomplish their dreams.
"[The] kids are amazing. Amelia just went to Milan and walked in a men's show a couple days ago and just killed it," Harry revealed. "I'm a proud dad."
He then looked back on a moment from their childhood.
"When they were kids," he shared, "I remember seeing Delilah and Amelia watching TV in the living room and they're watching America's Next Top Model and they look and they say, 'Dad, do you think that we could ever do that?' And I said, 'Well, you know, give it a shot, why not?' And look, there they are, both doing it."
Harry also addressed Lisa's departure from RHOBH during an interview with Entertainment Tonight last week.
"Oh my God, we're so happy about that," Harry said of himself and Lisa. "All of our dreams just came true."
He then teased that Lisa could be back on TV sooner rather than later, saying, "I'm sure she's gonna be busy very soon. Already people are talking to her about stuff. We're busy right now, put it that way."
The Real Housewives of Beverly Hills season 13 is expected to go into production later this month.