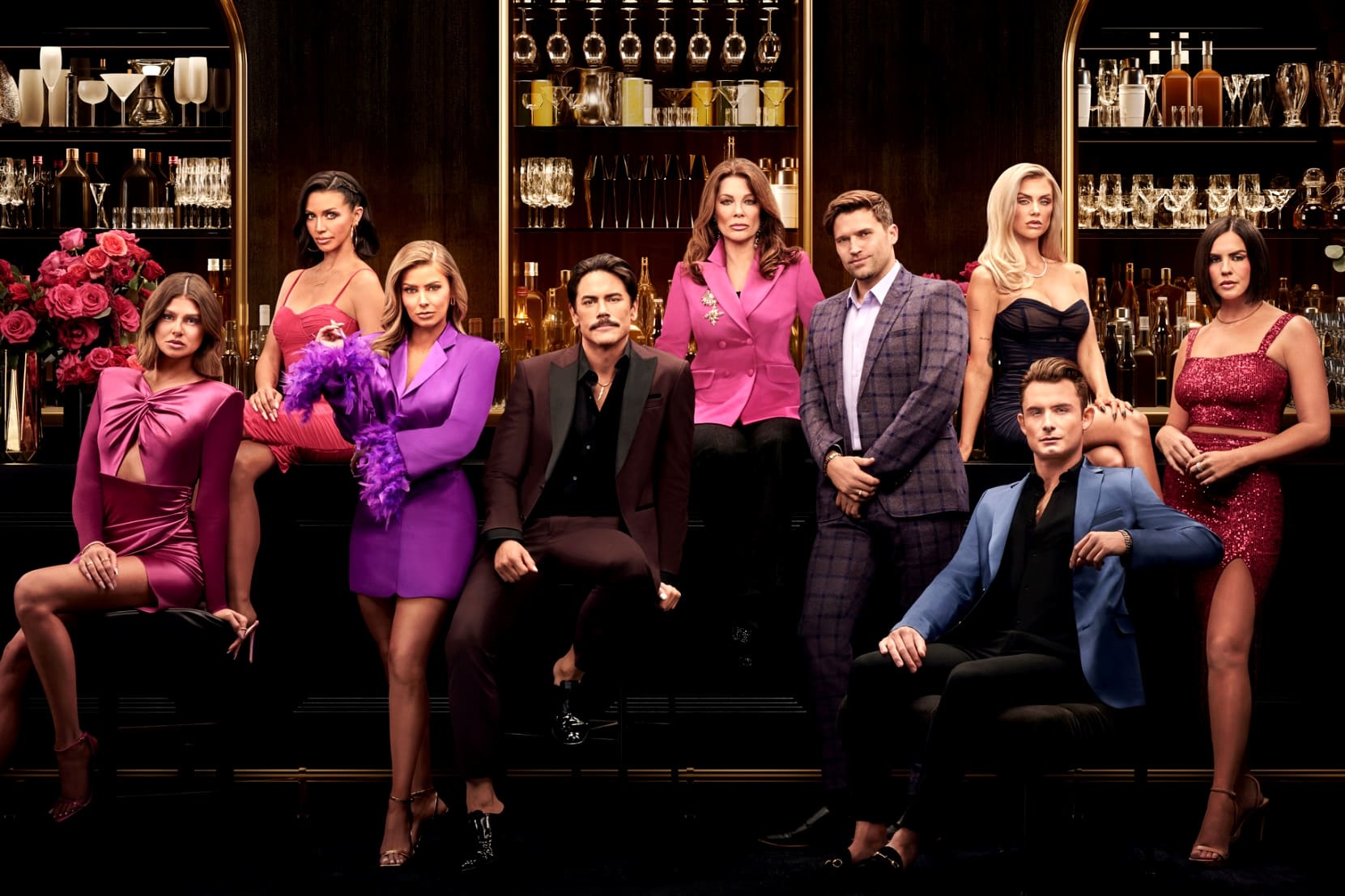 Vanderpump Rules producer James Markham is firing back at claims suggesting "Scandoval" is fake.
After being approached on Instagram by viewers who suspected the film crew knew about Tom Sandoval's months-long affair with Raquel Leviss amid his nine-year relationship with Ariana Madix before it was revealed publicly, James shut down the idea.
"It's a lot of work but I love what I do and feel so honored to be a part of something so amazing. It's not all fake. I have genuine connections and relationships with the cast. I love them all," James told one fan of his role on the Pump Rules team, as seen in a screenshot shared by All About the Real Housewives on Instagram on April 30.
Then, after another fan accused James of knowing about Scandoval prior to the reveal, saying that when it was exposed was "irrelevant," he made it clear that he and his fellow crew members were completely unaware that Sandoval was cheating on Ariana amid season 10.
"I swear on my life, we had zero idea!" he insisted. "This was not a publicity thing for the show."
That said, James did acknowledge that there were clues that something was going on between Sandoval and Raquel in the months leading up to their affair being uncovered.
"Were there things that made us go hmmm? And question? Yes! But the footage you've been watching is the reality we filmed. We were all shocked when we got the news about what was really going on," he concluded.
As Pump Rules fans well know, "Scandoval" broke in early March when the cast was not in production. However, because of the intensity of the situation, Bravo did go back into production on the series for added episodes of season 10.
Weeks later, during an interview with Us Weekly, Lisa Vanderpump admitted the scandal has been great for ratings.
"Obviously, you look for great ratings, and it has produced that," Lisa stated. "But after 11 years with these people … I'm very emotionally invested in them. So, I feel like I've been on so many journeys with them. Of course, it's fantastic television, but at a great price."
Vanderpump Rules season 10 airs Wednesdays at 9/8c on Bravo.