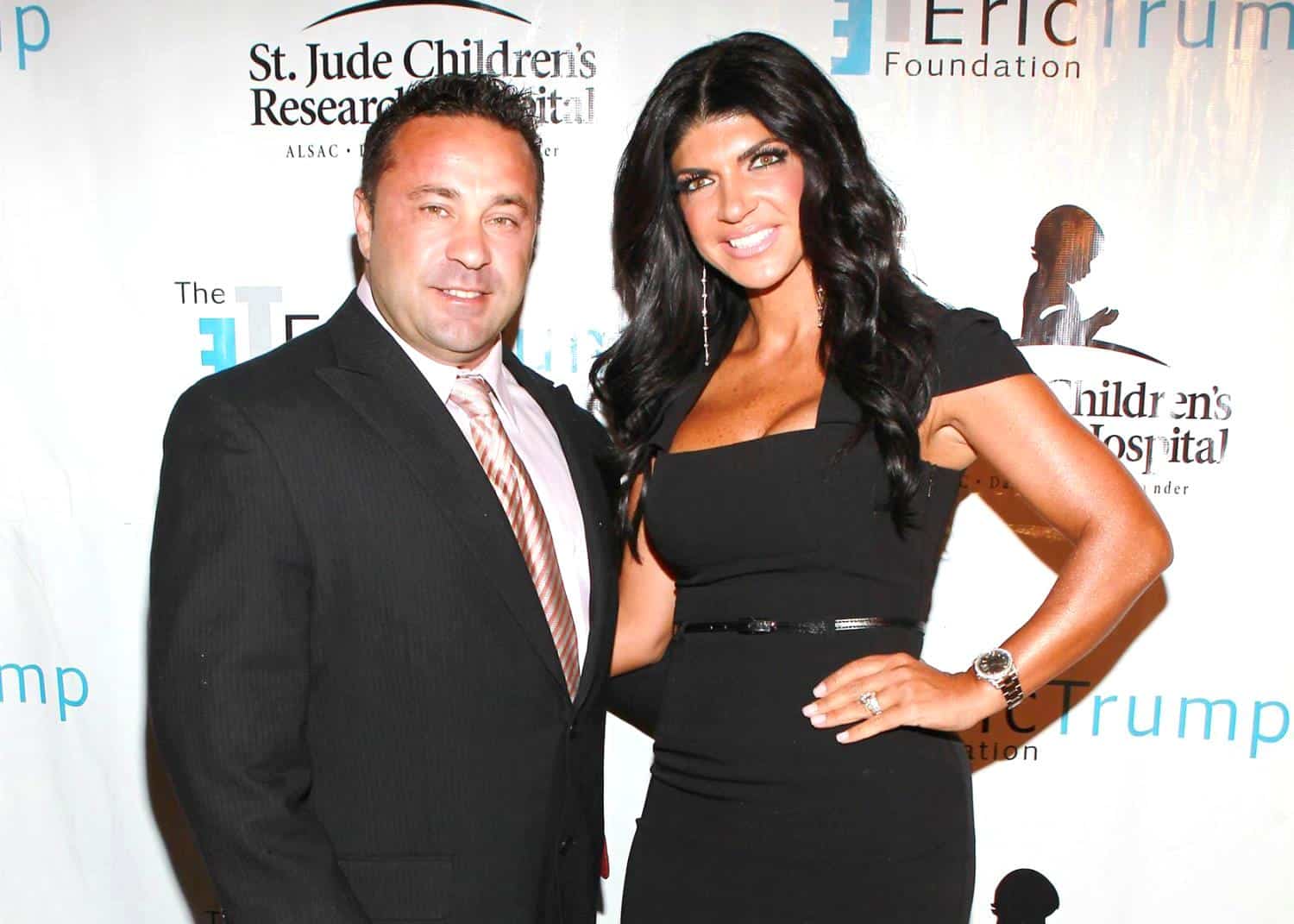 Teresa Giudice's husband, Joe Giudice, is currently facing a deportation and if he's sent back to his native country of Italy, he may be returning to Europe alone.
According to a new report, the Real Housewives of New Jersey star, who shares four daughters with her incarcerated husband, is planning to file for divorce just weeks after publicly questioning Real Housewives of New York City star LuAnn de Lesseps about what it is like going through a divorce in the spotlight.
"Teresa is ready for her next chapter in life, and it doesn't include Joe," an insider said in the latest issue of Life & Style magazine. "She's talked to divorce attorneys and already told a few of her closest friends that a divorce is imminent. There's no going back."
The source said that in the years since Joe began serving his 41-month prison sentences for charges of fraud, the longtime reality star has grown more confident and established a new life for herself as a certified yoga instructor and bodybuilder.
Over the past several months, Teresa has offered fans plenty of clues about her potential future without Joe as she's continuously traveled with her daughters — but failed to visit Joe in prison. She also snubbed Joe on Father's Day by failing to publicly acknowledge his role in their children's lives on social media.
"Work comes first…all the kids' activities come second. Then he comes third," the insider explained.
Although Teresa's mind is said to be made up, she has not yet informed her husband of her alleged plans for divorce.
"She hasn't gotten the nerve to tell him that their marriage is over," the source said. "All Teresa's told him is that there are going to be some major changes when he gets out… He gets furious because he still wants to wear the pants in the family."
"The girls miss Joe but their lives have moved forward fairly normally, and Teresa's never felt this good about herself," the insider continued. "Teresa's said Joe was the love of her life but he was actually holding her back. She can see that very clearly now. She's a new woman. The family, with Teresa at the helm, is thriving. Her girls see how Teresa has changed. She is happier now."
"Her life is so much fuller since Joe's been out of the picture. She can't go backward," the insider added.
Teresa Giudice and her co-stars will return to Bravo TV later this year for The Real Housewives of New Jersey season nine.
Photo Credit: Kelly Jordan/startraksphoto.com
TELL US – DO YOU STILL CARE THINK TERESA WILL DIVORCE JOE?