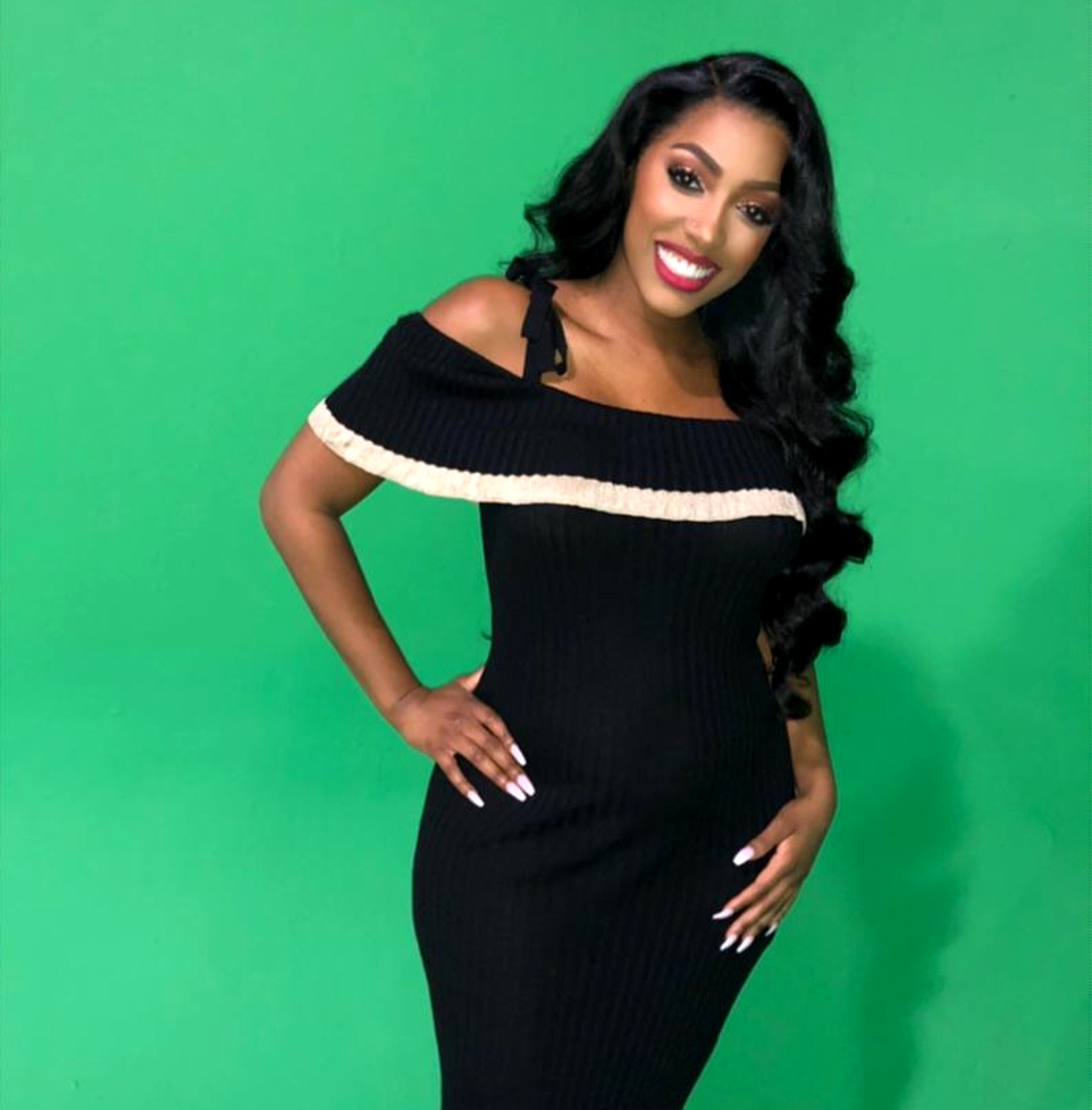 Porsha Williams reportedly revealed her baby news on camera during production on The Real Housewives of Atlanta season 11 and because she did so, she was rewarded by Bravo.
Just days after Porsha went public with her pregnancy, a report claims the longtime reality star received a substantial raise.
"Porsha was making $800,000 last season, but this season she is getting a massive raise of over $1.25 million," an insider told Radar Online on September 25.
With her co-stars, including NeNe Leakes and Kenya Moore, making $2.5 million and $1.5 million, respectively, Porsha was said to be one of the lowest paid cast members of the show. Now, however, as she prepares for the birth of her first child with boyfriend Dennis McKinley, Porsha is making the big bucks — and that's not all.
"This also guarantees Porsha another season on [The Real Housewives of Atlanta] and she will probably keep getting raises after that," the source explained.
As fans may have heard, Kenya was reportedly fired from The Real Housewives of Atlanta after she failed to showcase her marriage to husband Marc Daly. Meanwhile, Porsha has taken the opposite approach when it comes to what she's willing to share and plans to extend production on her storyline in an effort to keep her fans in the loop with her exciting news.
"Porsha is going to film through October and it is going to be all about the baby," the insider revealed.
The Real Housewives of Atlanta is expected to make its return to Bravo TV later this year for season 11.
Photo Credit: Instagram