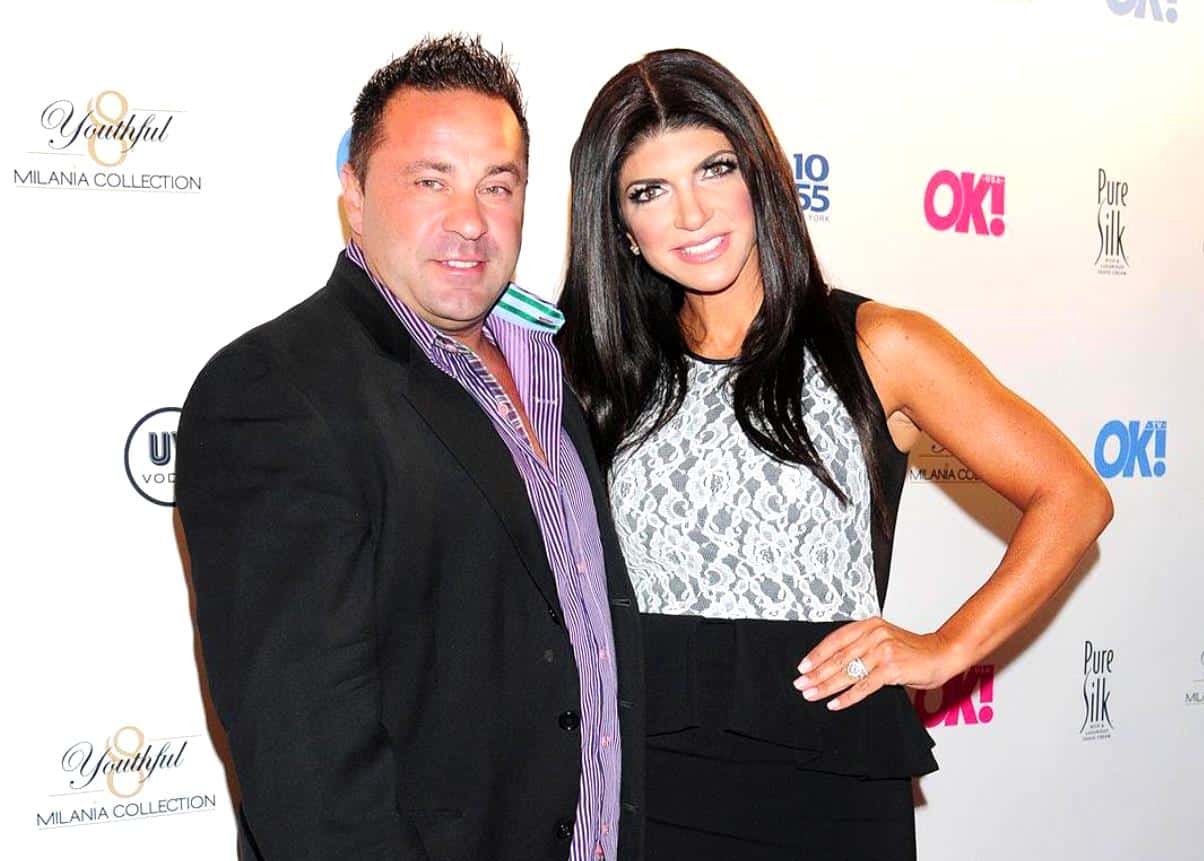 Can the Real Housewives of New Jersey star Teresa Giudice see the silver lining surrounding her husband Joe Giudice's move to Italy? The reality star is also revealing what it's really like to act as a single parent to her four daughters.
As was recently reported, judges granted the Bravo star's husband permission to leave ICE custody and head to Italy while he awaits the ruling of his pending deportation appeal. And while Joe's move is likely a hard pill for his family to swallow, Teresa is choosing to see the positive in the situation.
"Joe Giudice going back to Italy has brought Teresa's girls even closer than ever, so in a way, she looks at this whole situation as a blessing in disguise," a source close to the mother-of-four revealed to Hollywood Life.
As fans already know, while Joe has been away, Teresa has been taking care of her four daughters, Gia Giudice, 18, Gabriella Giudice, 14, Milania Giudice, 13, and Audriana Giudice, 9, all on her own in their New Jersey home.
"Gia is so instrumental in all of this and she even left Rutgers immediately when she heard Joe was going back to Italy just to be there with her sisters," the insider added of Teresa's oldest daughter. "Gia is so mature and amazing and has been another rock for Teresa. She just wants this to all be over for her daughters. Though there are no plans to visit yet, she of course will figure out something for the girls to see their father."
And in a separate interview with Us Weekly, Teresa was rather closed off when asked outright how she felt about her husband's impending move to Italy.
"I don't want to talk about that. Let's just go by what happened today. Sorry, I don't want to talk about that," the reality star said, firmly.
However, while Teresa continues to keep her chin up amid her husband's neverending courtroom drama, she admits that raising her four daughters all on her own has its challenges.
"Being a single mom — Joe left when I came home — it's hard," the Standing Strong author dished on October 3. "It's like I have to be the mom and the dad. So I'm doing it all by myself. Everything. Taking care of the house, the kids, my dad lives with me, just everything. Being the breadwinner, doing it at all."
Still, no matter what happens, Teresa's first priority is being there for her four growing daughters.
"I do it because I look at my babies," Teresa explained. "They look up to me, so that's why I'm strong. I'm strong for them. I'm their role model. They look at me like, 'You gotta tell me what to do,' and that's what I'm trying to do. … All four of them are very strong." 
Teresa has stated in the past that if Joe was deported to Italy after serving time for committing bank and mail fraud, she'd file for divorce. And while the New Jersey housewife hasn't reportedly filed any divorce papers as of yet, fans are sure to see some drama regarding her strained relationship in the upcoming season 10 of the show.
Photo Credit: Fernando Lucena/startraksphoto.com