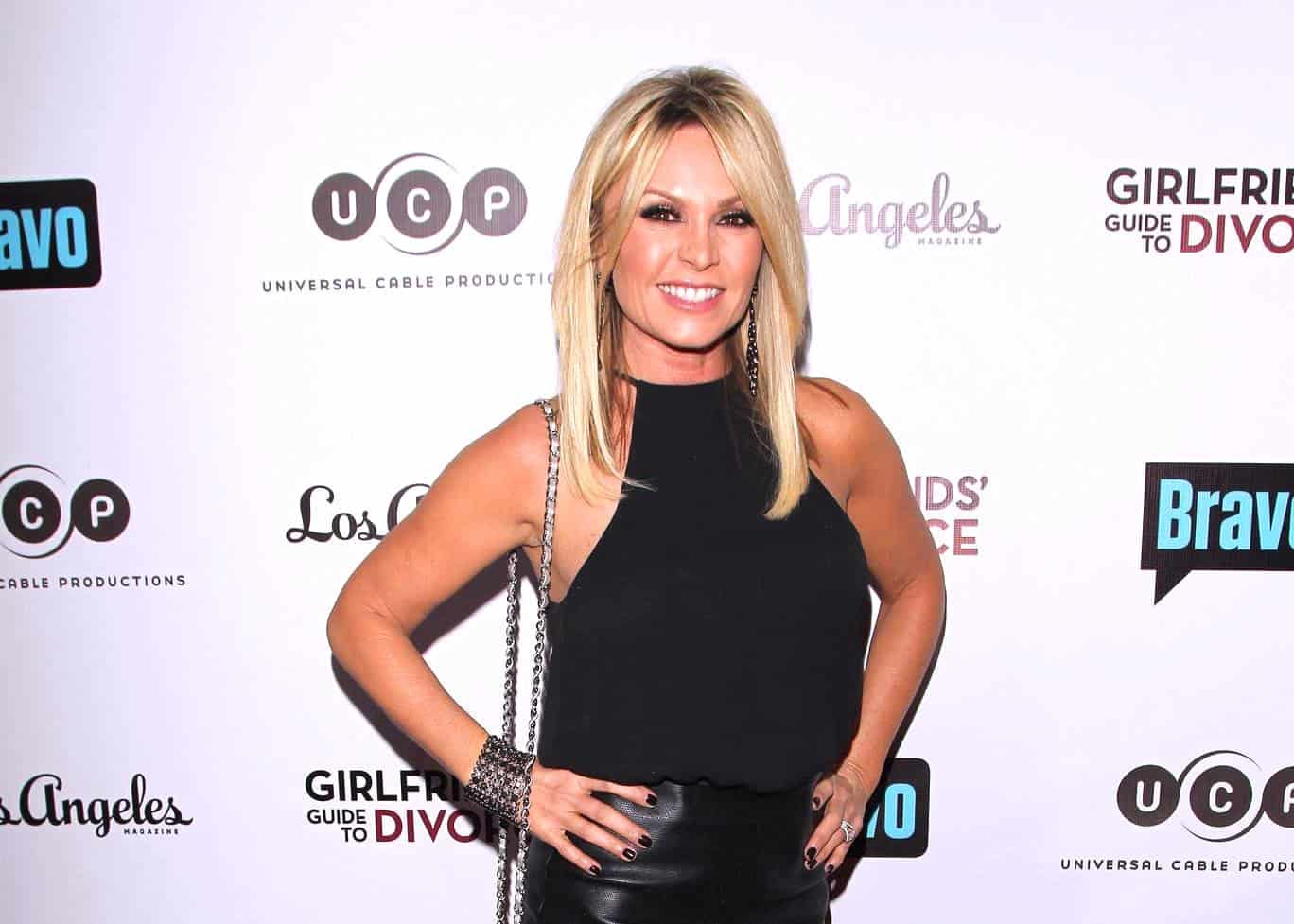 Tamra Judge is fighting back against mom shamers on Instagram.
Following the Real Housewives of Orange County star's appearance on Watch What Happens Live earlier this week, during which Tamra confirmed she would quit the show if it meant mending her relationship with her daughter, Sidney Barney, Tamra responded to criticism on Instagram as her husband's reaction to her kiss with Braunwyn Windham-Burke was revealed.
After the Real Housewives Franchise Instagram page mentioned Tamra's WWHL appearance, commenters flooded the page with messages about how she allegedly put the show before her relationship with Sidney. Tamra however fired back, stating that the show has nothing to do with why she and her daughter remain estranged.
"This has nothing to do with the show," Tamra replied. "People love to make assumptions. Spencer chose to live with me full time and Sidney chose to live with her dad."
"Divorce is a horrible thing on children," she continued. "Only our family knows the facts and if people want to mom Shame me for things they know nothing about then all I have to say is I hope it never happens to them. 20 million people are effected by this."
In other RHOC news, an insider has assured Hollywood Life that Tamra's husband, Eddie Judge, wasn't at all upset by the kiss she shared with Braunwyn during Tuesday night's episode of the show. In fact, according to an insider, he actually "laughed" off their steamy make-out.
"Tamra's husband, Eddie, is fully aware of what he got into when he married Tamra," the source explained. "He knows she's always full of crazy antics and it's just part of who she is. He obviously wasn't thrilled about Tamra's makeout session with Braunwyn but he laughed it off like he does with most of the crazy things Tamra does when she's partying with her girlfriends. Eddie knew about what had happened at Shannon's birthday party before it aired on television because Tamra told him ahead of time, like she always does when she gets a little wild partying."
"It hasn't caused any wedges in their marriage, he knows that's just who Tamra is and he loves her all the same," the insider added.
The Real Housewives of Orange County season 14 airs Tuesdays at 9 p.m. on Bravo TV.
Photo Credit: FayesVision/WENN/Alamy Stock Photo