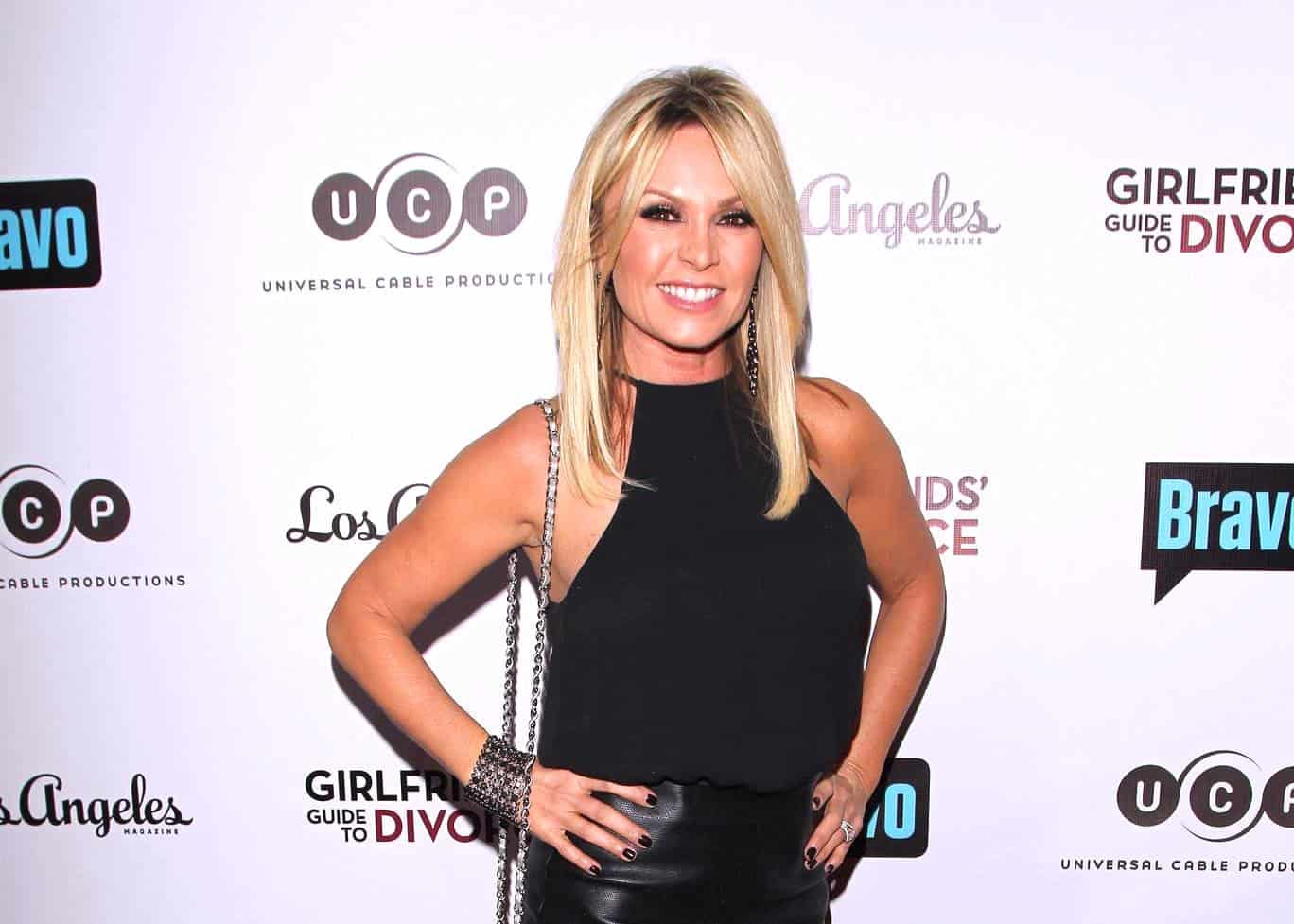 Has Tamra Judge made amends with her estranged daughter, Sidney Barney, after confirming her exit from The Real Housewives of Orange County?
Before addressing her post-Bravo income and sharing a message about new opportunities, Tamra responded to a fan who suggested she'll have more time for her family after leaving the show by hinting that she and Sidney are now "back together."
"My family is actually back together now," Tamra wrote on January 29 in response to the fan's message about her family growing closer after her RHOC departure.
Tamra's oldest daughter sided with her ex-husband, Simon Barney, when they split. She later took issue with her mother for discussing the tension between them on RHOC, slamming her on Facebook for being "toxic" and "neglectful." All the while, Tamra has insisted that she's been hoping for a reconciliation with Sidney and told Andy Cohen on Watch What Happens Live in October that she would "absolutely" quit RHOC if it meant making amends with her.
In another Instagram comment, Tamra clapped back at a woman who suggested she wouldn't be able to afford her luxurious lifestyle now that she's left Bravo.
"Haha I'm fine sweetie. I make a lot of money all by myself," Tamra replied.
In addition to continuing to sell her CBD products and run her gym, CUT Fitness, Tamra hinted on her Instagram Stories that she may have new projects coming soon by sharing a quote from Law of Attraction Live.
"One door closes then five more open. That's how the Universe works," the message read.
The Real Housewives of Orange County season 15 will air later this year on Bravo.
Photo Credit: FayesVision/WENN/Alamy Stock Photo