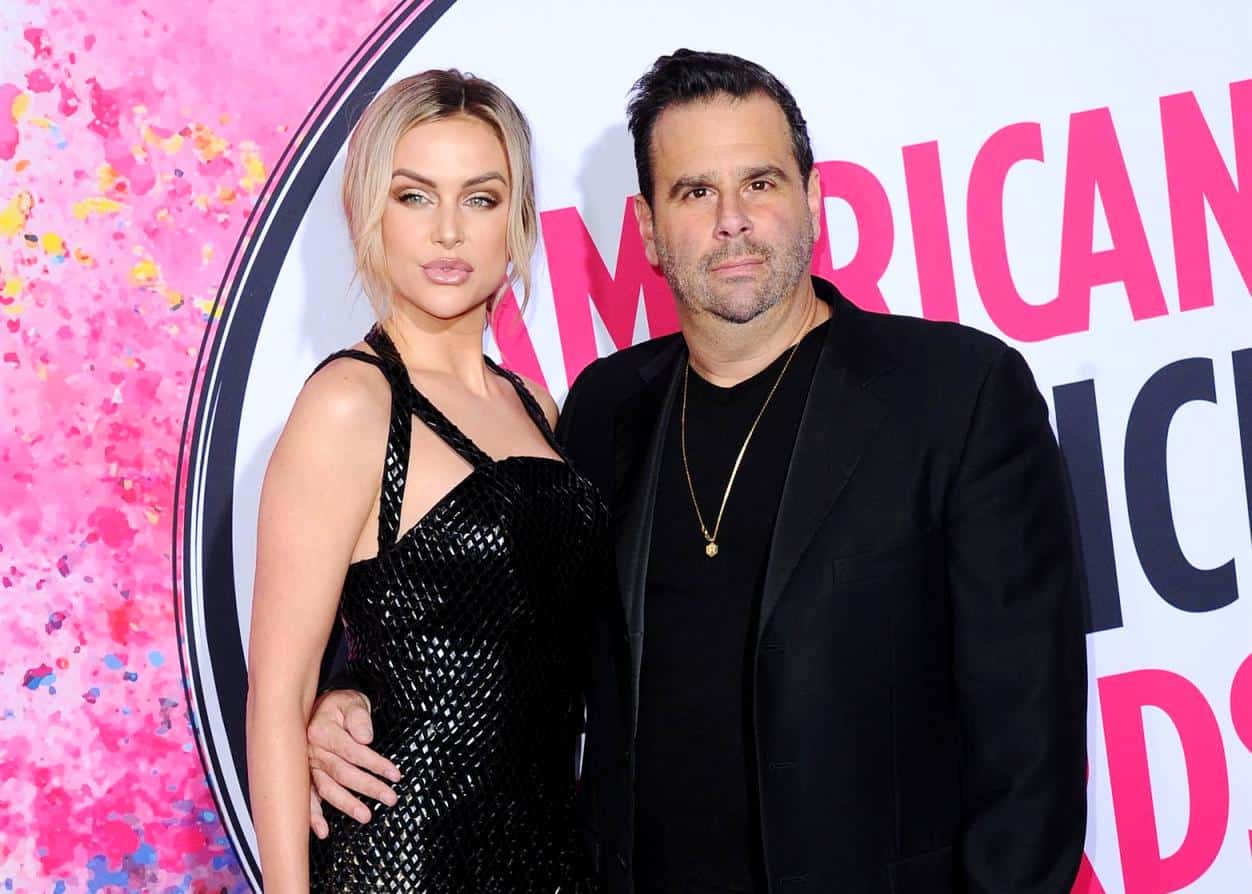 Lala Kent and Randall Emmett's wedding plans may be on hold, but their baby plans are not.
During the Los Angeles premiere of his new movie, Hard Kill, Randall confirmed that he and the Vanderpump Rules cast member are "working" on starting a family together before sharing details of their efforts and confirming when they are now planning to say "I do."
"We are working at that currently," Randall told Us Weekly on August 24 of his and Lala's plans to conceive a child. "We are on the Flo app. We are on the apps. Lala, whatever day it is, she comes in, she says, 'Give me a baby!' and then I hop right to it."
According to Randall, Lala is the "boss" in their relationship when it comes to the steps they are taking to get her pregnant.
"We have our normal course of being together, and then the moment comes, and she's just like, 'It's Friday at 3 o'clock. You are not going anywhere.' So yes, we are working on it. It is only a matter of time," he shared.
Lala and Randall got engaged in Cabo San Lucas, Mexico in September and were planning to wed in April of this year. However, after the coronavirus pandemic hit in March, they were forced to call off their Newport Beach nuptials. Then, after initially planning to reschedule the wedding for this fall, they decided to wait until "July 2021."
"It was this weird thing because it was April, obviously, and then we pushed it to September or October, and we thought that life would be somewhat back to normal [by then]. That obviously wasn't true. So she called me up one day, and she was like, 'Babe, we have to move this wedding.' And I was like, 'No, we're not moving. We'll have it with five people.' And she's like, 'No, you don't want that version of this wedding. So we need to do the right thing,'" Randall recalled.
While the couple was quite upset about the cancelation of their wedding plans and "both cried" over the idea that they wouldn't be able to get married in 2020 as planned, Randall ultimately decided Lala "was right" about wanting to wait.
Vanderpump Rules has not yet been officially renewed for a ninth season.
Photo Credit: Sara De Boer/startraksphoto.com