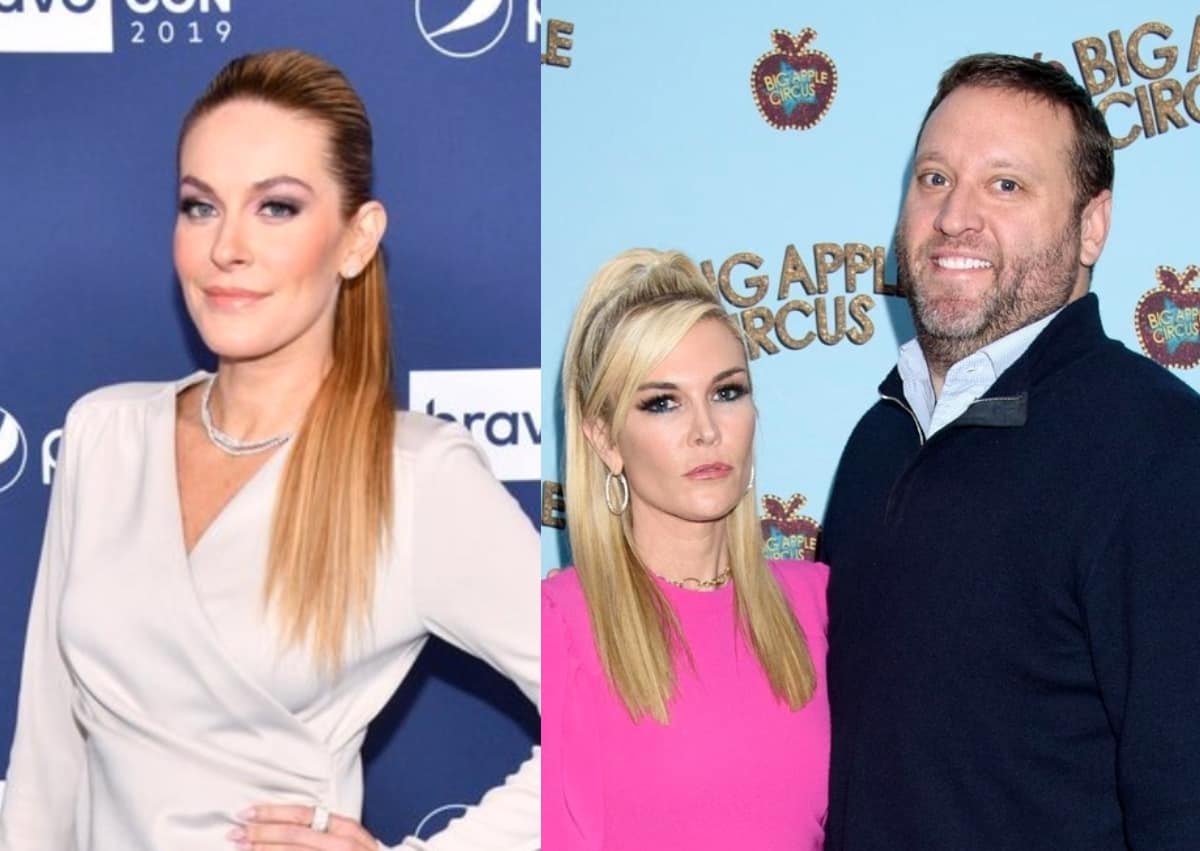 Leah McSweeney was featured on Tuesday night's episode of Watch What Happens Live, and during the show, she took aim at Tinsley Mortimer's ex-fiancé, Scott Kluth.
Following the premiere episode of The Real Housewives of New York City season 13, Leah slammed Scott for having no regard for Tinsley's feelings after she gave up "so much" to be with him. Plus, her co-star, Ramona Singer, labeled his breakup announcement as the "rudest thing ever."
"I don't want to say anything too bad about him because he might come after me with lawyers," Leah told Andy Cohen during the May 4 episode. "[But] I think it said a lot more about him and his character and I'm happy that Tinsley is free and she dodged a bullet, really."
Scott confirmed his split from Tinsley in March of this year with a statement to the press just over a year after he proposed in Chicago. Meanwhile, after reportedly being blindsided by the news, Tinsley stayed quiet as friends suggested Scott had "tortured her" for years.
"He would break up with her and get back together with her and break up with her again," one of Tinsley's friends told Page Six. "But when he proposed, she believed he meant it. She left her career, she left her livelihood, she left her home, and suddenly he's back to his old tricks again and he called off the engagement."
Although that particular friend was not named, Leah appeared to agree with the sentiment, saying that Scott "had no regard for her feelings or her life."
"She left New York and gave up so much to be with him," Leah added, also noting she "would love for [Tinsley] to come back [to RHONY]."
As for Ramona, she said she didn't like that Scott went to the press to announce the end of their engagement.
"Who announces that he stopped seeing her? It was up to her to say that, not him. That was the rudest thing ever," she stated.
The Real Housewives of New York City season 13 airs Tuesdays at 9/8c on Bravo.
Photos Credit: Bravo, Janet Mayer/Startraksphoto