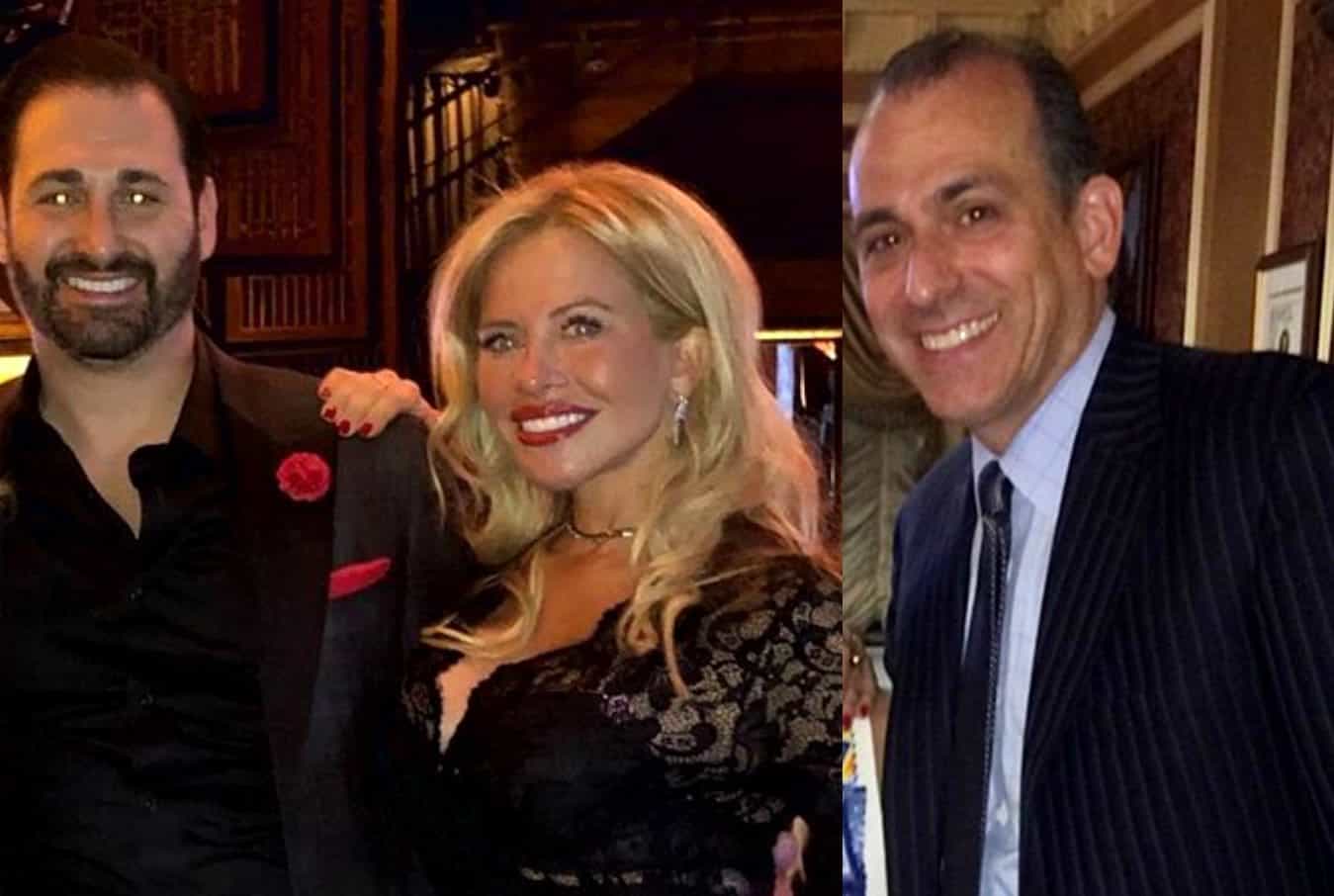 John Perna has just been sentenced to two-and-a-half years behind bars for the 2015 attack of Dina Manzo's now-husband, Dave Cantin.
According to a new report, John, an alleged soldier in the Lucchese crime family, reportedly beat Dave with a slap jack in the parking lot of a Passaic County strip mall in exchange for a discount on a wedding reception at The Brownstone, which is co-owned by Dina's ex-husband, Tommy Manzo.
In a statement shared in court on Thursday, via the New York Post, U.S. Attorney Rachael Honig accused John, the son of reputed Lucchese capo Ralph Perna, of attacking Dave at Tommy's request.
"The reception was attended by over 330 guests, many of whom were members of the Lucchese Crime Family," the statement said.
Following his time behind bars, John will be placed on three years of supervised probation and will also be forced to pay nearly $18,000 in restitution.
Dina, who starred in a full-time role on The Real Housewives of New Jersey for its first two seasons, and Tommy got married in 2007 and split in 2012. However, it wasn't until 2016 when their divorce was made final. And, at the time of John's assault on Dave, Dina's then-boyfriend, the former couple was not on good terms.
In addition to reportedly ordering the 2015 hit, Tommy is also accused of a 2017 home invasion, during which he and another man reportedly beat and robbed Dina and Dave, who she married in 2019.
"This is what happens when you f-ck with a guy from Paterson," one of the assailants allegedly told the couple before leaving the home.
Despite the shocking allegations against Tommy, Caroline has chosen to support her brother-in-law and recently described him as "kind-hearted and caring" in a character letter.
After the letter was shared, Dina surfaced on Instagram, where she seemingly fired back.
"I'm starting to think some just expect us to stay quiet while they continue to hurt others… that's what gives them that 'power,'" she explained. "I'll say it again… it's not ok to take kindness for weakness."