The ladies of the Real Housewives franchise have long been known for their hilarious one-liners, and in the countdown below, we're looking back at the shadiest, funniest, and most iconic quotes of all time and giving a nod to some honorable mentions. This is also the open post thread for this week.
From Bethenny Frankel's "Scary Island" meltdown against Kelly Bensimon to Sheree Whitfield's party planner feud, we've gathered our 15 favorite quotes of all time.
12. Aviva Drescher to her RHONY castmates: "The only thing artificial or fake about me….. IS THIS!"
Who can forget when Aviva ripped off her prosthetic leg during the Real Housewives of New York City season six finale?
As she attempted to defend herself against her cast mates, who felt she was being dishonest about a number of things, including her asthma diagnosis, Aviva pulled off her leg and slammed it onto the table before tossing it on the floor in front of her co-stars.
---
11. Nene Leakes to Kim Zolciak: "Close your legs to married men."
During the season one reunion of The Real Housewives of Atlanta, Nene blasted her on-again, off-again friend for sleeping with her former partner, Big Poppa, who was believed to be funding Kim's lavish lifestyle while married to another woman.
---
10. Dana Wilkey to the RHOBH cast: "Did you know? $25,000."
After joining The Real Housewives of Beverly Hills in a friend role during season two, Dana shocked her cast mates when she dropped the price of her over-the-top glasses.
"They're like four carats of diamond and then they're gold python and they're made of gold," she explained.
---
9. Ken Todd to Kyle Richards: "Goodbye, Kyle!"
Amid the season nine moment of The Real Housewives of Beverly Hills that led to the end of Kyle's friendship with Lisa Vanderpump, Ken inserted himself into the ladies' argument about Puppy Gate by accusing Kyle of failing to be a good friend and demanding she leave their home.
---
8. Camille Grammer: "The morally corrupt Faye Resnick."
After declaring she recognized Kyle's longtime best friend from her spread in Playboy, which happened after O.J. Simpson was put on trial for the murder of her friend, Nicole Brown, Camille slammed Faye as "morally corrupt" in a cast confessional.
---
7. Tamra Judge to Vicki Gunvalson: "We're going to get [Gretchen Rossi] wasted. Naked wasted."
In an effort to get to know the "real Gretchen" during season four of The Real Housewives of Orange County, Tamra encouraged her cast mate to over-drink in hopes of conning her into doing something stupid amid her engagement to late fiancé Jeff Beitzel.
In turn, Gretchen not only air-humped Vicki's former husband, Donn Gunvalson, but also flirted with Tamra's son, Ryan Vieth.
---
6. Kenya Moore: "I'm fabulous. I'm Gone With the Wind fabulous."
During a cast trip with her Real Housewives of Atlanta co-stars to Anguilla, Kenya declared that she was "gone with the wind fabulous" amid an argument with Porsha Williams, who had called her out for her over-the-top and disrespectful behavior at a past event.
---
5. Dorinda Medley: "I decorated! I cooked! I made it nice!"
Dorinda lost it on her Real Housewives of New York City co-stars after hearing that Luann de Lesseps and Ramona Singer were talking behind her back after she invited them into her Berkshires home and put on a stellar party.
---
4. Luann de Lesseps to Heather Thomson: "Be cool. Don't be all, like, uncool."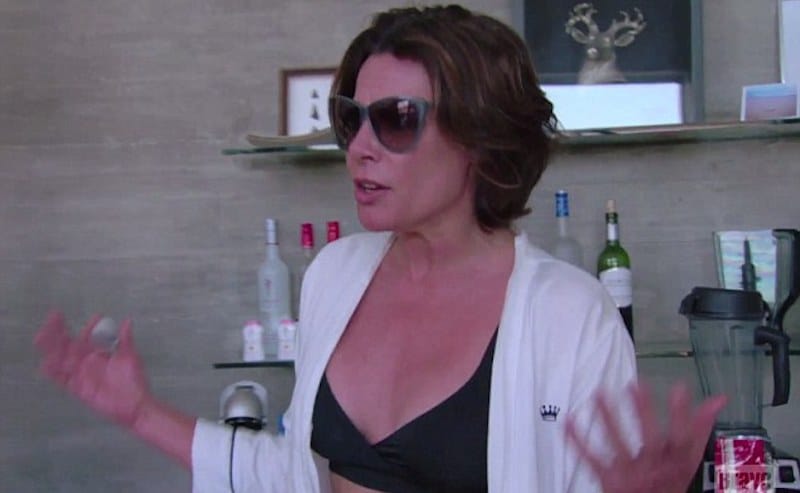 After learning that Heather Thomson was unhappy with her for inviting a man to stay the night at their vacation rental in the Turks and Caicos, Luann delivered her iconic line, which later became a lyric in her song, "Girl Code."
---
3. Bethenny Frankel to Kelly Bensimon: "Go to sleep!"
During their season three trip to St. John, aka "Scary Island," the RHONY cast watched as Bethenny flipped on Kelly, who told the Skinnygirl she didn't like her and claimed she was afraid to go to sleep at night because she believed Bethenny was trying to kill her.
---
2. Sheree Whitfield to party planner: "Who gon' check me boo?"
While planning an "Independence Party" during RHOA season two, Sheree, who was fresh off a divorce, took her party planner to task after he talked a good one but convinced her he wouldn't actually come through on the day of her event.
---
1. Teresa Giudice to Danielle Staub: "Prostitution whore!"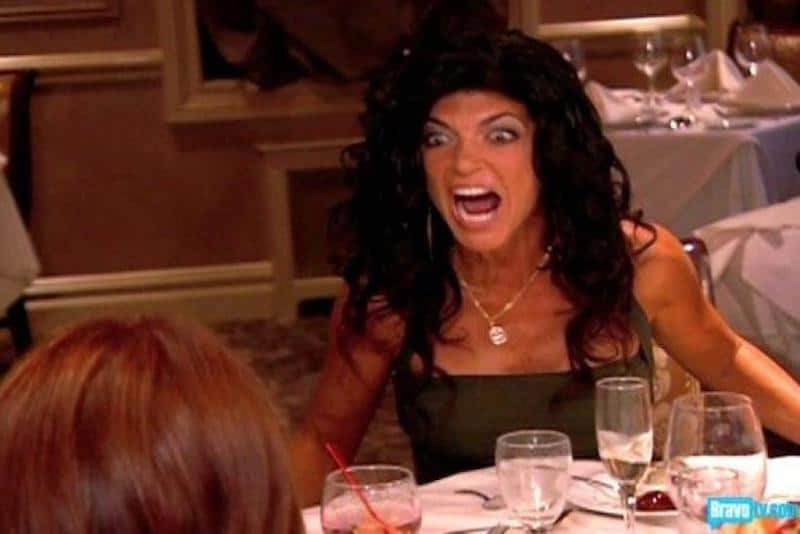 In what was arguably the most dramatic Real Housewives scene of all time, Teresa lost it on Danielle after she suggested her Real Housewives of New Jersey co-star "pay attention" as she questioned her about her trouble past and a book in which she was discussed.
After Danielle failed to own up to the things Teresa believed she had done, Teresa slammed her hands on the table before picking it up and pushing it in Danielle's direction.
---
Honorable Mentions
While they didn't make the top 12, we couldn't help but mention a few other Real Houswives quotes that are far from forgettable.
Kathy Hilton to Adrianne Maloof: "You do magic now?"
During an event to promote a supplement that counteracts hangovers, Adrienne revealed to Kathy and Kyle that she had a magic act and that she had performed earlier that night.
Kim Richards to Brandi Glanville: "You're a sl*t pig!"
Before they were the best of friends, Kim and Brandi got off to a very rocky start after Brandi suggested Kim was "doing crystal meth in the bathroom" after being called "trashy" and "classless" by Kim's sister, Kyle.
Denise Richards: "I am f*cking Denise Richards, Kyle."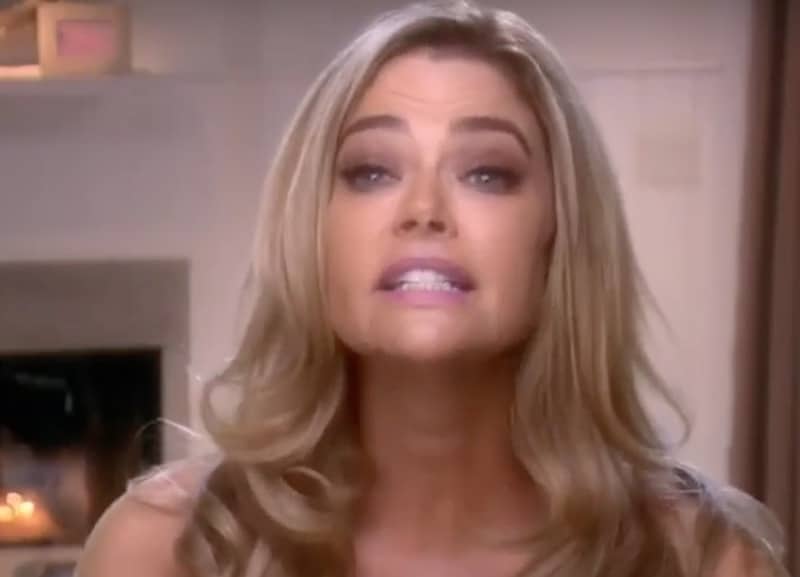 After The RHOBH season 10 argument over their co-stars' glam, Denise slammed Kyle in a cast confessional, reminding her that she's been on every magazine cover that Kyle and the rest of the cast would ever want to be on.
Which quotes were your favorite? Were any memorable moments left off the list?