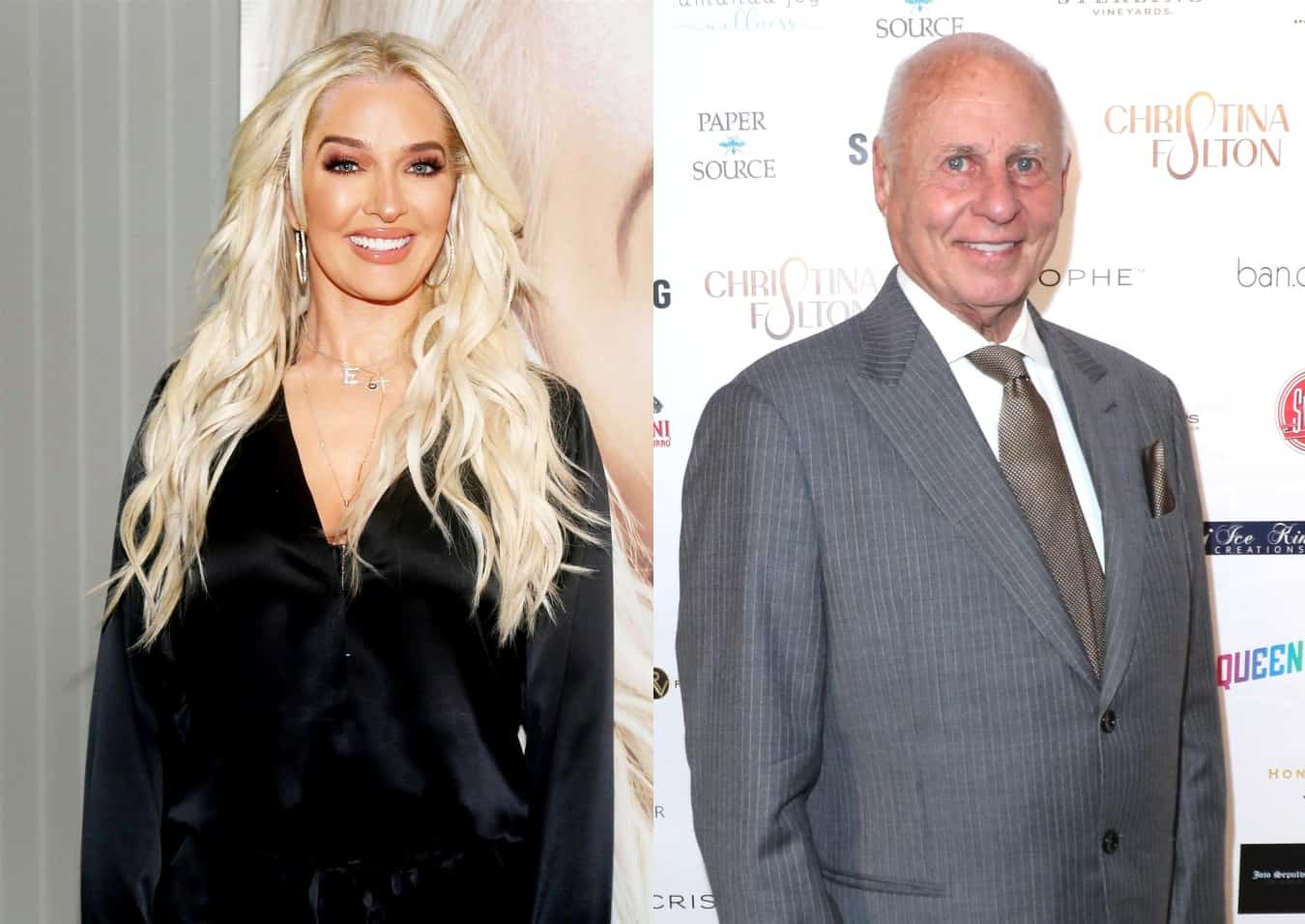 Erika Jayne is being accused of faking concern for the many victims of her estranged husband, Thomas Girardi, including the orphans and widows he's accused of embezzling $2 million from.
In new court documents filed by the trustee appointed to Thomas' Chapter 7 bankruptcy case, it is noted that The Real Housewives of Beverly Hills cast member is objecting to the transfer of over 100 lawsuits against the NFL in an alleged effort to distract from ongoing proceedings.
On August 3, Radar Online shared details of the court documents, confirming the trustee recently proposed the idea of transferring the cases, which were filed by 100 athletes in regard to concussions, to another law firm, stating that the other firm was already working on the cases and could easily take over.
While the trustee has been working for months to collect Thomas' assets and repay his victims, Erika objected to his proposal, claiming the lawsuits should bring in $20 million to Thomas' estate, which can be used to repay the victims.
Erika, who requested spousal support when she filed for divorce in November 2020, also didn't deny that money left over from the potential settlements could end up in her own pocket.
Following the objection, the trustee requested the court deny Erika's request, pointing that she has no right to object.
"Erika has no standing to object," he explained, noting that any potential objection would be baseless and "completely devoid of any evidence."
The trustee also noted that Thomas is unable to work on the cases against the NFL due to his health issues before going in on Erika and her objection.
"The trustee is legitimately concerned that Erika's objections represent her latest effort to interfere with the Trustee's administration of the Debtor's case, and are part of a larger campaign to hinder the Trustee's investigation of claims against Erika," his documents explained.
According to the trustee, Erika had no objections until he sued her for $25 million following accusations of hiding money transferred to her by Thomas or his law firm.
After the lawsuit was filed, the trustee said, "Erika's feigned concern is nothing more than a distraction. In reality, Erika's objections could derail the Trustee's work to maximize the Estate's value for the same creditors she claims to be looking after."
RHOBH Live Viewing – This is also the live viewing thread for tonight's new episode of The Real Housewives of Beverly Hills season 11, which airs at 8/7c on Bravo. As the episode airs, feel free to share your thoughts below.