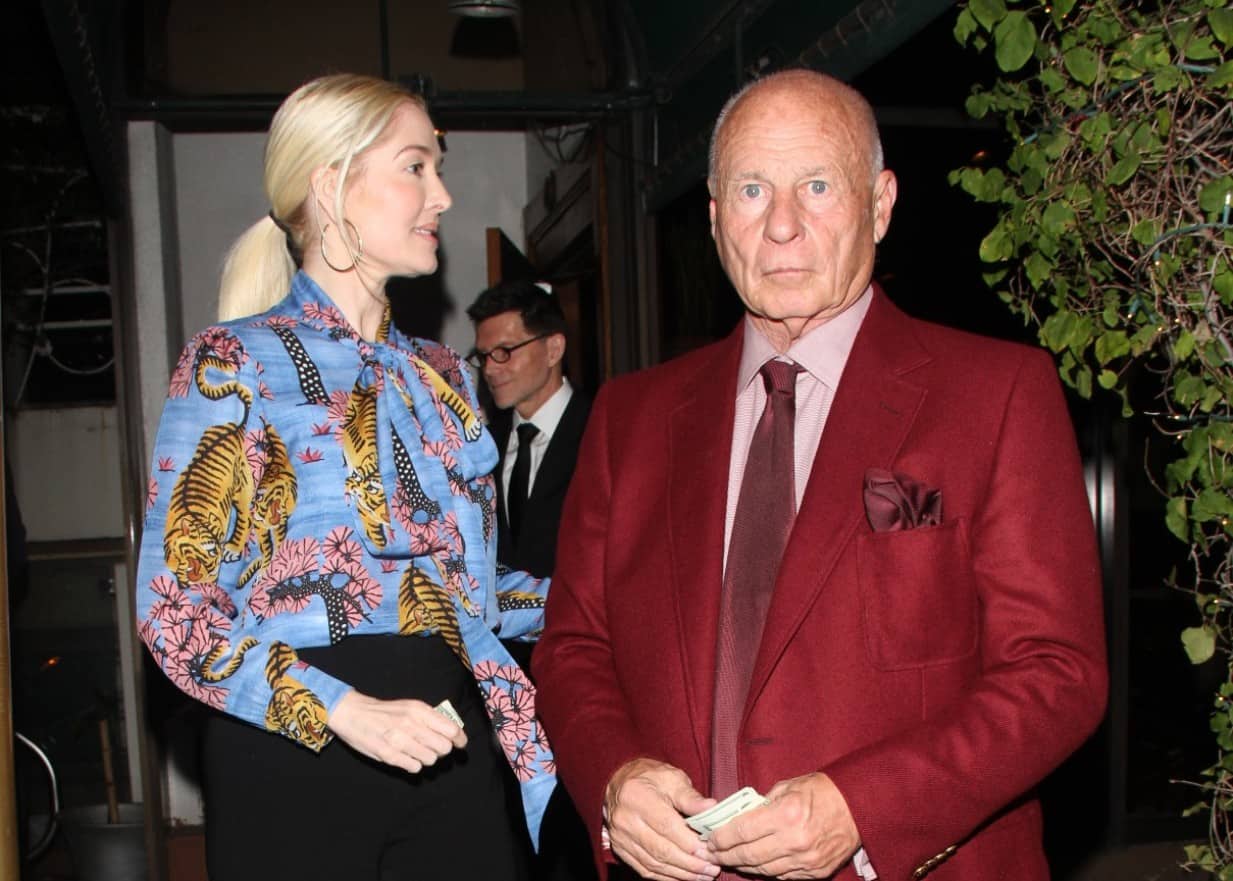 Thomas Girardi's law firm's assets are reportedly headed for public auction.
As the trustee appointed to the bankruptcy case against the Real Housewives of Beverly Hills attorney attempts to sell off his belongings to pay back his many creditors and former clients, the assets of his law firm, Girardi Keese, have been appraised and the reason behind his permanent conservatorship has been revealed.
"Want to own a part of [Tom Girardi]'s law firm? A portion of the firm's assets could be auctioned soon. We list them here," the Bravo Docket on Twitter announced in a July 13 post on Twitter.
Want to own a part of #TomGirardi's law firm? A portion of the firm's assets could be auctioned soon. We list them here. #erikajayne #erikagirardi pic.twitter.com/Uj7ntqlbEm

— The Bravo Docket (@thebravodocket) July 13, 2021
According to the tweet, the assets of Thomas' law firm, including his "office furniture, artwork, memorabilia, office supplies, electronics, support equipment, wine, a 2011 Cadillac, a scooter, a piano, and other personal assets," were appraised by an auctioneer for between $50,000 and $60,000.
As the trustee prepares to sell off the many items of Thomas' firm, his younger brother, Robert Girardi, has officially become his permanent conservator, which makes him the caretaker of not only Thomas but also his estate.
According to court documents obtained by Page Six on July 14, a "major neurocognitive disorder" was listed as the reason the conservatorship was made permanent.
As RHOBH fans will recall, the conservatorship was initially ordered to become permanent amid a court hearing in June, during which Thomas protested the idea.
"Obviously, I disagree with the conservatorship altogether," Thomas told the judge at the time. "I think that we should put together the reasons why the conservatorship should be dissolved, and then we'll address it, address the court. Right now, I have nothing to say to the court."
Robert was named as his brother's temporary conservator in February after Thomas suffered a medical emergency. The following month, Thomas was diagnosed with late-onset Alzheimer's disease and dementia.
According to another report, shared by Radar Online on July 13, the trustee presiding over Thomas' bankruptcy case is demanding Robert appear in court to turn over financial records and undergo questioning.
In newly filed court documents, the trustee has accused Robert of failing to show up to court to answer questions about Thomas' "assets and liabilities" and claims Robert is in possession of materials that are critical to the case.
Among the items requested are all documents "relating to funds or assets received by the DEBTOR since December 18, 2020," "copies of bank statements, checks, and deposit records," and any communication Robert had with Thomas in regard to his assets and debts.
The judge has yet to rule on the trustee's request.
The Real Housewives of Beverly Hills season 11 airs Wednesdays at 8/7c on Bravo.