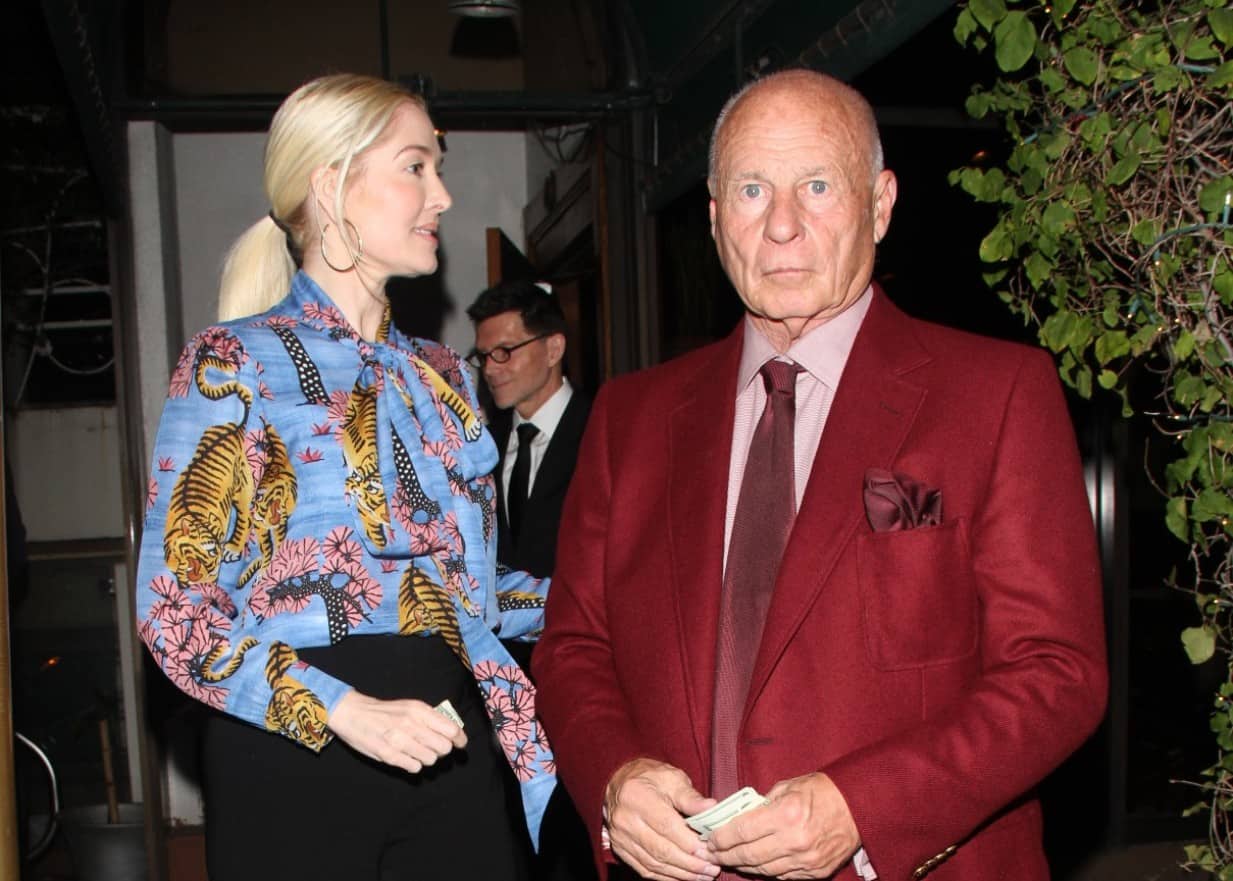 The trustee presiding over Thomas Girardi's bankruptcy proceedings has reportedly uncovered a number of secret bank accounts.
As he attempts to collect the former Real Housewives of Beverly Hills attorney's assets and pay back the millions he owes to former clients and creditors, the trustee has filed court documents in hopes of gaining more information in regard to Thomas' accounts.
In the documents, which were obtained by Radar Online on September 22, the trustee is asking the court for permission to obtain financial records from both Chase and Citi Bank.
As RHOBH fans well know, Thomas, who Erika Jayne filed for divorce from in November 2020, reportedly owes $101 million to creditors after allegedly funneling settlement money meant for clients of his law firm, Girardi Keese, to his estranged spouse in an effort to sustain her over-the-top lifestyle.
According to the trustee, he has been investigating Thomas' financial books and records in recent months in order to get a better idea of what was going on behind closed doors as his clients awaited the millions they are owed in settlement funds.
"During our review, we have uncovered a variety of bank and other financial accounts. Unfortunately, there is little information for these accounts," he explained, adding that the documents, "may lead to additional information which will not only help me have a clearer picture of the Debtor's financial history, but may also help me determine whether any of the Debtor's assets have been wrongfully diverted."
A judge has not yet made a decision on the request.
Amid the uncovering of Thomas' potentially hidden funds, Erika is facing a $25 million lawsuit.
As the outlet explained, Erika was sued for the large amount after it was alleged that Thomas' law firm had used company money to pay her bills from 2008 until 2020. During that time, records reportedly show that Erika spent a whopping $14 million on an American Express card.
Through it all, Erika has refused to pay back any of the money she allegedly took from Thomas' former clients, and she has insisted she knew nothing about the crimes he is accused of committing.
The Real Housewives of Beverly Hills season 11 airs Wednesdays at 8/7c on Bravo.