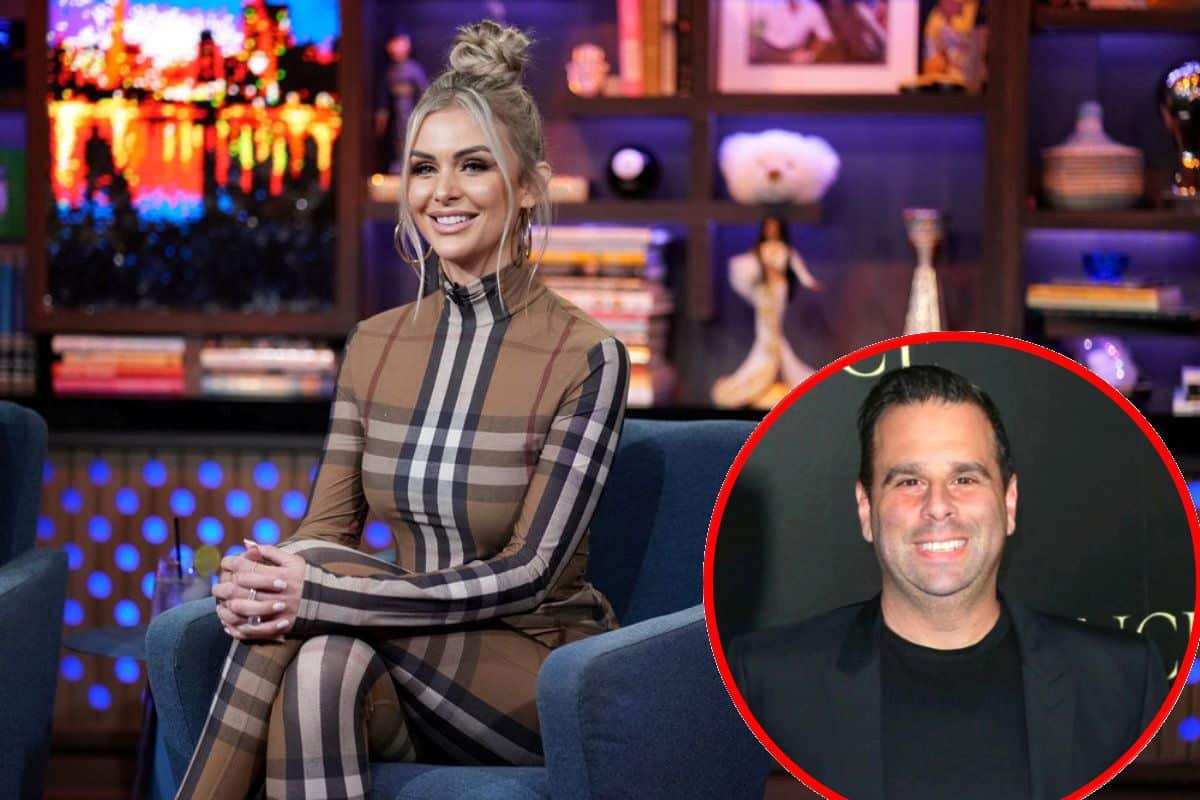 Lala Kent has no doubt in her mind that ex-fiancé Randall Emmett cheated on her throughout their relationship.
During a couple of new interviews, the Vanderpump Rules cast member confirmed she has "proof" of the film producer's infidelity before sharing her thoughts on the women he was allegedly caught with in Nashville and revealing details about their current co-parenting relationship.
"I know that he had sent messages that said he never [was cheating], but there's proof elsewhere," Lala confirmed to Page Six on December 27. "Bottom line is, I feel like I was in a relationship that was based on nothing but lies."
In October, seven months after welcoming daughter Ocean Kent Emmett, photos and videos surfaced of Randall at a Nashville hotel with two women. And, in the days that followed, Lala vacated their Bel Air home.
"We had such little communication during the time that those photos surfaced to the time that I moved out. I say I did what I needed to do to remove myself from that home with my baby in tow," Lala recalled.
Months later, Lala admitted she feels indebted to the mystery women because they ultimately led her to unveil the truth about her then-partner.
"I will forever be grateful to those two girls walking across the street with him because they saved me," she said. "Those two girls, I wish I knew who they were, because I would start sobbing and tell them, 'You saved me. Thank you so much!' I got that feeling in my gut that I talk about in my book ['Give Them Lala']. And that's when I knew, I'm leaving this relationship."
Although Lala is still dealing with the fallout of her split from Randall, she enjoyed an "amazing" Christmas over the weekend.
"We had the best day," Lala told Page Six. "Ocean was obsessed with all of her little toys that she got. She was more obsessed with the wrapping paper than the actual toy. It was really great … it couldn't have been any better."
It "blew the last five years" of holiday celebrations "out of the water," she continued.  "It finally felt like I had the spirit of the holiday, and that's what I grew up with. Christmas was always about, like, the spirit that comes with it. We were able to get back to that, and that's important to me."
While Lala had a great day with her daughter and other family members, she told the outlet she hopes 2021 will be "the last Christmas" she spends in California.
"Whenever I go back to Utah, it's just – there's something about that place, where the energy … it feels like you're in a Christmas movie," she explained. "So I'm hoping to do that with Ocean, so that she can have Christmases the way I used to have them."
According to Lala, Ocean saw Randall "for a little bit" on Christmas.
"Nothing is set in stone. [Ocean] sees him every so often, which is great, and I have her the majority of the time," she shared. "But, you know, he and I don't communicate much. We send very short messages through an app about Ocean and then we call it a day."
Vanderpump Rules season nine airs Tuesdays at 9/8c on Bravo.