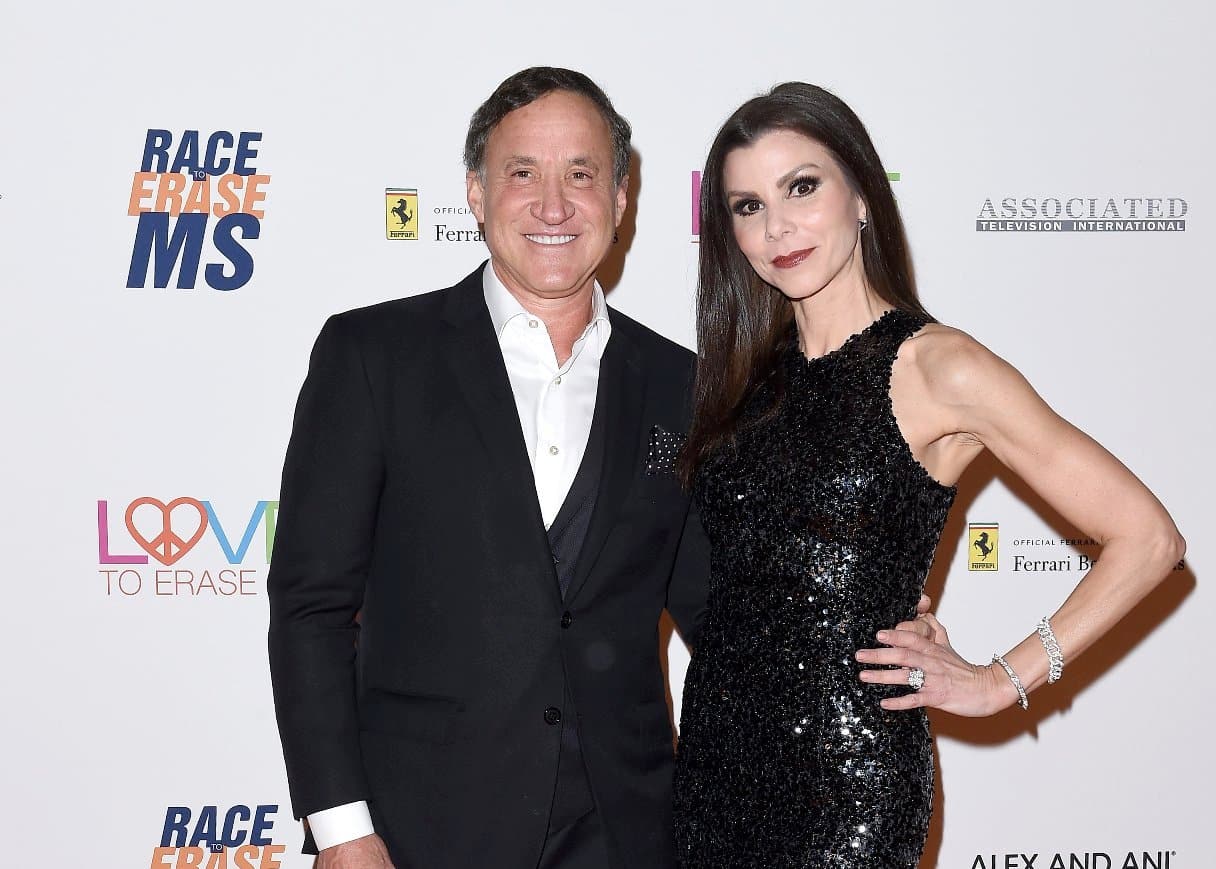 Heather Dubrow is speaking out against a false report suggesting that cheating rumors aimed at her husband, Dr. Terry Dubrow, have led her to steer clear of Bravo cameras amid production on the upcoming 17th season of The Real Housewives of Orange County.
Following the sharing of the cheating allegations against Terry earlier this week on Instagram, Heather, who returned to RHOC for season 16 after a four-season hiatus, shared a comment of her own.
"This housewife has not been seen filming with her colleagues for weeks. Word on the street is her [husband's] affairs surfaced, and we know who is not afraid to air it all out!" read a claim sent to Deux Moi on Instagram and titled "cheating allegations in the OC."
And after the Bravo Housewives fan page on Instagram shared the same report with their own readers, Heather didn't hesitate to weigh in.
In a comment to the outlet, she confirmed, "This is not true, on any level."
As RHOC fans may recall, rumors began swirling earlier this year in regard to possible infidelity on Terry's part after Heather's former co-star, Kelly Dodd, accused him of cheating on her with his assistant.
"Don't throw stones at glass houses [Heather Dubrow]!! Everyone in Newport Beach knows Terry was banging his office assistant!! (Allegedly)," Kelly wrote in an Instagram comment in April. "Don't want to get sued a [third] time!! It's common knowledge here ask anyone! Hypocrite"
Then, weeks later, on an episode of her podcast, Heather Dubrow World, Heather refuted the rumors, confirming that she was clear with Terry when they first got together that cheating was not something she'd tolerate.
"There's a rumor online right now that Terry was like banging his assistant for years. It's not true. I'm not going to give it any weight or any life because it's stupid. But, the point is this: For me, cheating is like the one, it was my one hard no," she stated.
The Real Housewives of Orange County season 17 is expected to premiere on Bravo later this year or early next year.