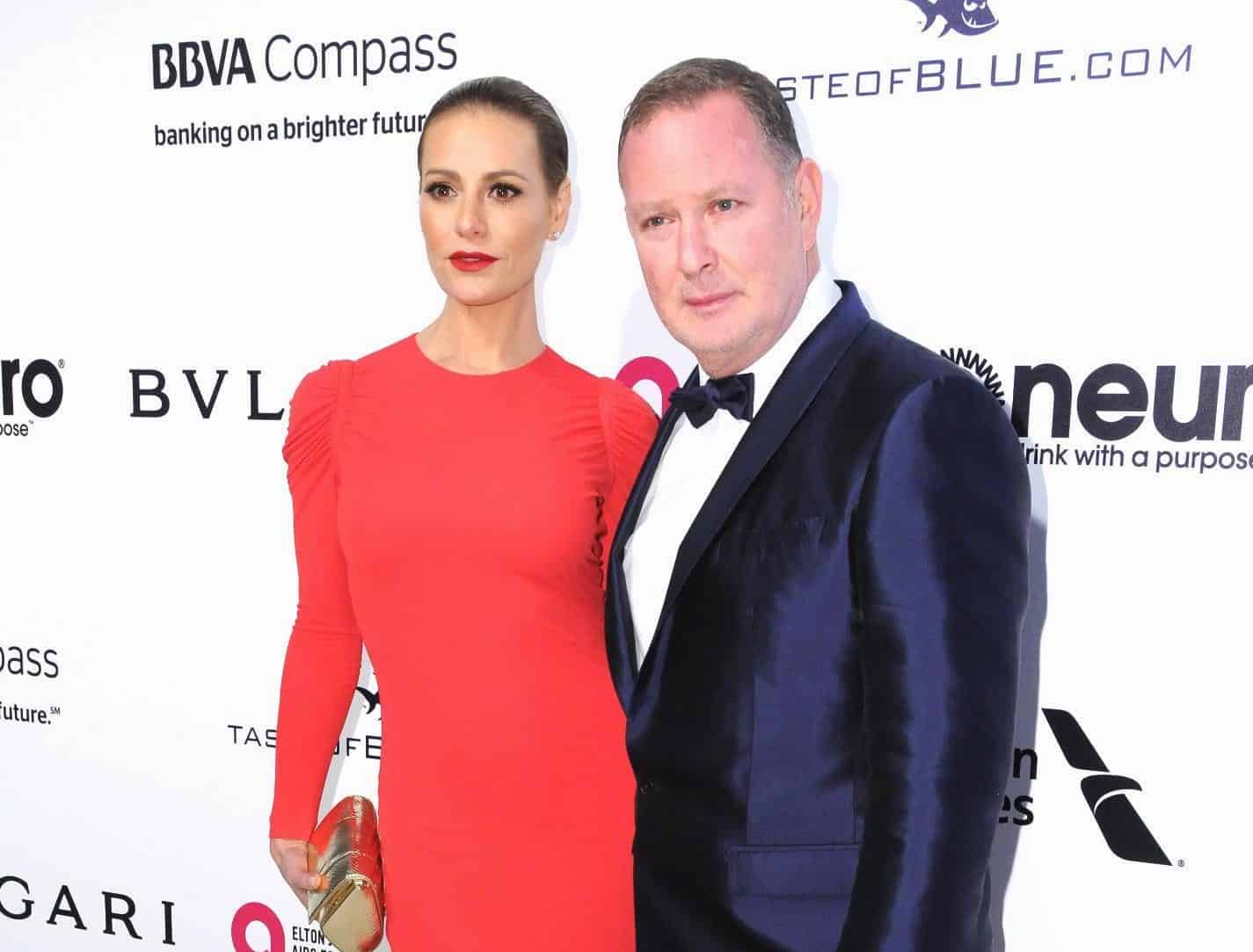 Fans of the Real Housewives of Beverly Hills are calling out Dorit Kemsley for flaunting her wealth amid the ongoing financial and legal issues she and her husband, Paul "PK" Kemsley, remain embroiled in.
As widely reported, the RHOBH couple recently had one of their bank accounts frozen amid a messy lawsuit filed by a man named Nicos Kirzis, who reportedly loaned $1.2 million to PK in 2011 and was never repaid. In addition, the IRS has filed liens against the couple, accusing them of owing nearly $1 million in back taxes. Dorit also faces a lawsuit from a former business partner over an accusation that she didn't give him his share of the profits.
So last Friday, after Dorit took to her Instagram page to share a photo of herself posing with designer shopping bags, which included Chanel and Emilio Puccio, during an Italian vacation in Capri, she received some backlash from fans.
"Casual in Capri ???????? #blessed," wrote Dorit in the caption of the picture, and below are some of the top comments from her followers and fans.
"Come on! Do you really need to show your shopping bags? People don't care about that, especially when there are so many less fortunate people in the world who could never dream of taking a vacation like that. Be humble… it's the only way to go. It's wonderful that you can shop at expensive places, but don't flaunt it."
"Give. Me. A. Break. Obnoxious post. You owe millions."
"People of wealth don't flaunt what they have! It's the ones that try and look wealthy that do…."
"Just because you are fortunate to have all these material things does not make you "blessed." How about your beautiful children? Now that is a reason to say you're blessed."
"Show offing in capri. We dont need to know u went shopping."
"Nothing for nothing Dorit, but you're trying way too hard…. showing all those bags…."
"Love you but surrounding yourself in designer shopping bags and posing is a bit much #notpoorbutpoortaste."
As for Dorit's costars, a new report is shedding light on how they reportedly feel about her ongoing financial and legal disputes.
"The entire cast of RHOBH is supporting Dorit and PK during their legal troubles as Dorit is tight with all the main cast, but they continue to live life as normally as possible and are confident everything will get cleared up in court," an insider revealed to Hollywood Life on August 10.
"Some of the women have been confused as to how Dorit and PK have so much money as everything with Dorit has to be designer and they wonder how she as so much," the insider continued. "But to be honest, nobody thinks that hard about it. She's very over the top, not necessarily in a bad way, but she's flashy and likes the finer things in life and that's no secret, however, they're not billionaires and sometimes they act like it."
As fans saw during the RHOBH season nine, Camille Grammer questioned Dorit about how she affords her flashy clothing and over-the-top lifestyle, and she accused her of owing someone she knew a lot of money. As some may have heard, Dorit and PK have faced numerous lawsuits over the past couple of years, but they continue to live a life of luxury. In fact, they recently traveled to Italy with their two kids, Phoenix and Jagger.
"They're financially fine and have nothing to worry about. This trip has been planned for awhile and is something they're doing before filming begins at the end of the month. They're doing great," the insider insisted.
Still, when it comes to the $1.2 mil lawsuit against them, things are very serious. If Dorit was to skip their upcoming court date, she would be faced with a potential arrest.
Dorit and PK are due back in court on September 5, where a judge will determine whether or not their seized bank account will be turned over to Nicos.
Photo Credit: Birdie Thompson/AdMedia/ZUMA Wire/Alamy Live News