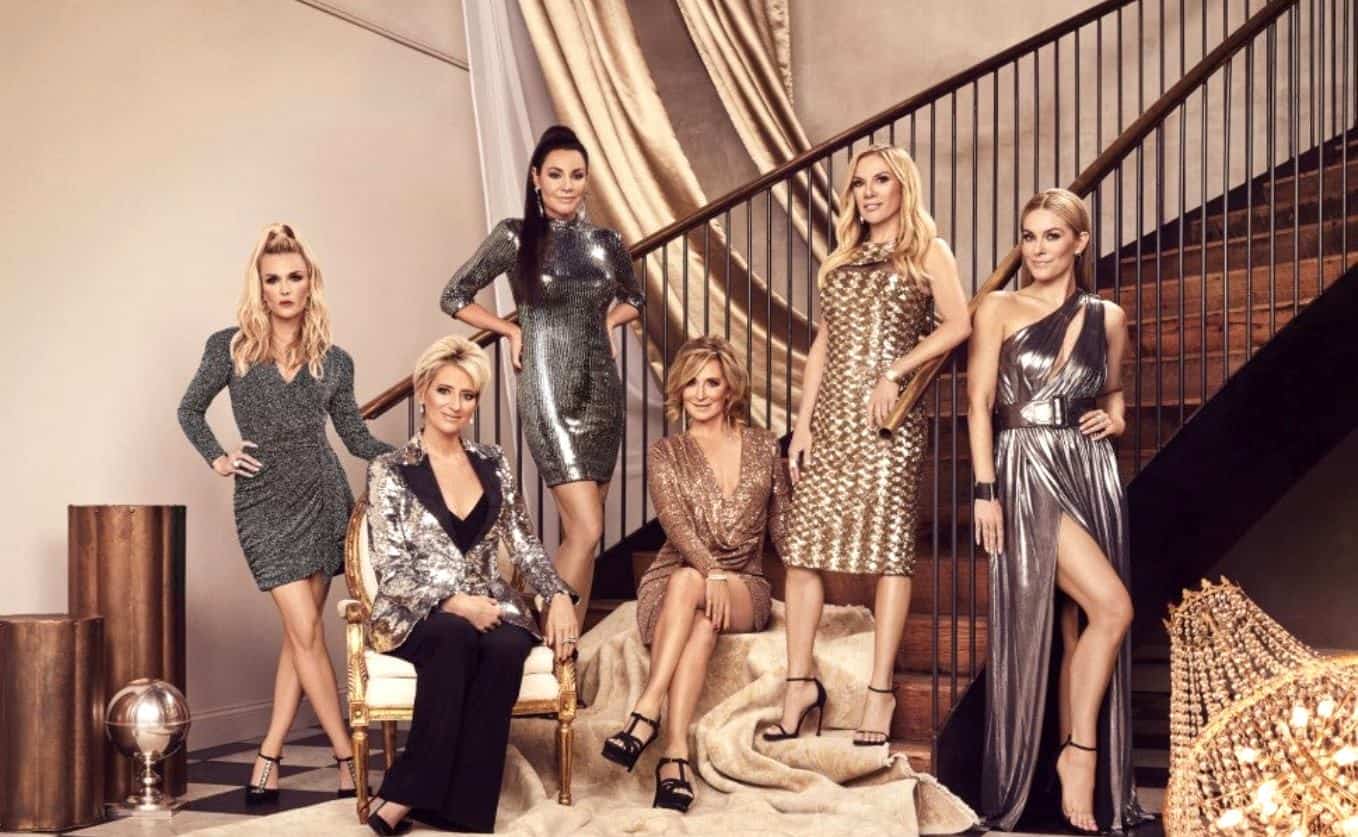 Ramona Singer will be seen breaking the fourth wall while Dorinda Medley will be confronted by her Real Housewives of New York City co-stars about her aggressive behavior toward the group on the upcoming episodes of season 12.
In the just-released midseason trailer, Dorinda is seen in a number of disputes with her co-stars, including Ramona Singer and Luann de Lesseps, as Ramona also goes to war with Sonja Morgan and Leah McSweeney after being labeled "psychotic."
After the group is seen embarking on a number of fun moments, including a visit to Dorinda's home in the Berkshires and a cast trip to Mexico, Dorinda seemingly targets Ramona at a costume party for failing to be a good friend.
"Do you think it's nice when you have a good girlfriend and they say to you right away, 'Are you drunk?'" she wonders as she then tells Elyse Slaine in another scene, "She's an unaccountable b***!"
At the end of the clip, Leah and Ramona prepare to come to blows as Leah defends herself against claims of "[cheapening] the group of friends" before she's seen prompting Ramona to try and shut down production by dancing with her legs wrapped around Luann.
"Stop! Stop! Cameras down we're done!" Ramona demands.
"You're being psychotic," Leah replies.
"We're done!" Ramona continues as she looks directly at the camera.
Also in the trailer, Luann is seen seemingly taking aim at Dorinda when she speaks of someone acting in an "unreasonable" manner while chatting with Ramona, who agrees that said person needs "anger management."
"Can you look in the mirror? Please look in the mirror!" Ramona tells Dorinda after her chat with Luann.
As for Tinsley Mortimer, she's completely missing from the midseason trailer, which is no real surprise. After all, she confirmed she had taken a step back from the show to celebrate her engagement to Scott Kluth at the end of last year.
RHONY Live Viewing – This is also a live viewing thread for tonight's new episode of RHONY, which airs at 9/8c on Bravo, so feel free to comment and chat as the episode airs.