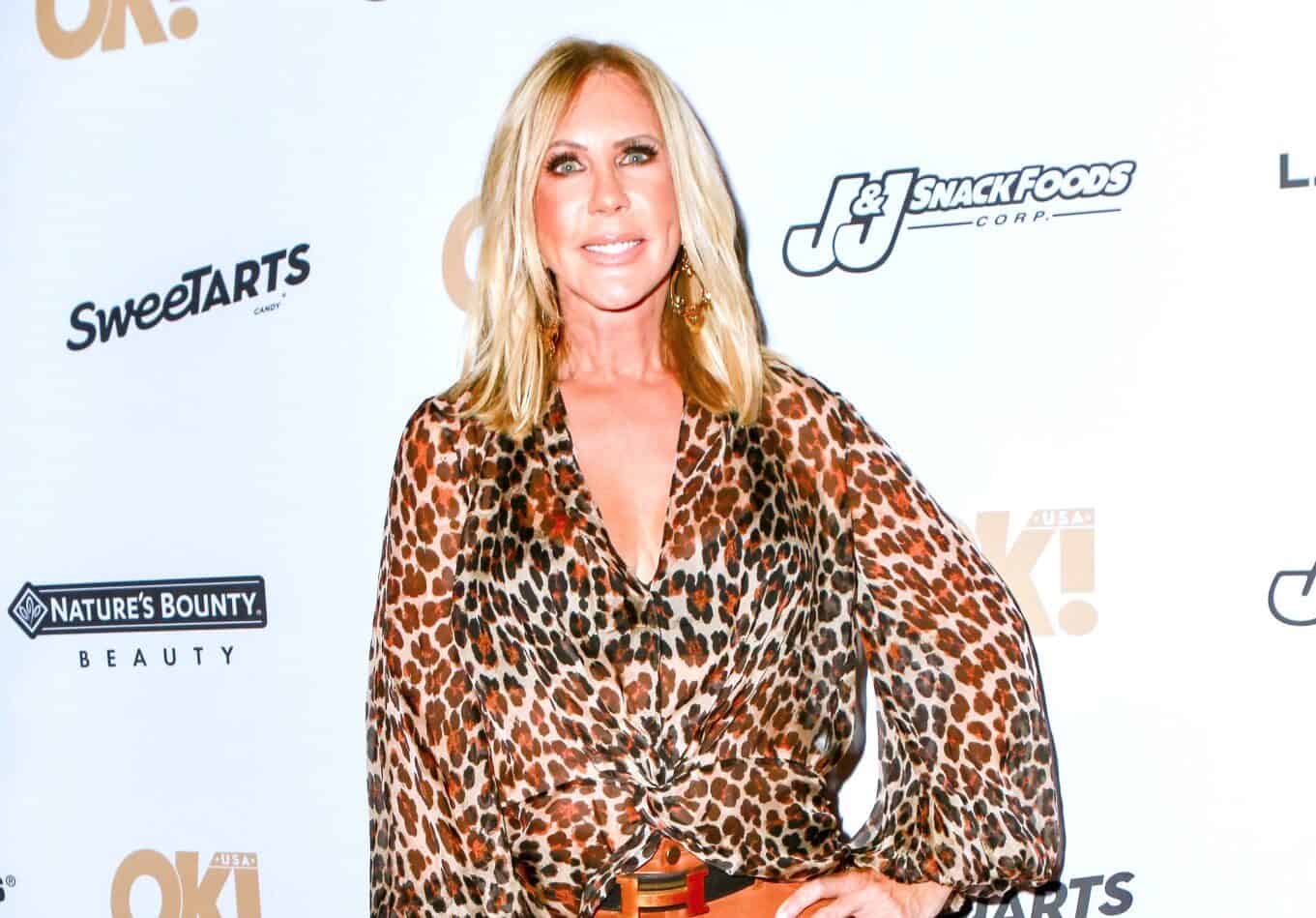 Vicki Gunvalson is moving on from her home in Coto De Caza.
Over the weekend, after spending the past 26 years in the home, the former Real Housewives of Orange County cast member confirmed that she is selling the property for $3.35 million before revealing where she may move, discussing a potential return to RHOC, weighing in on a spinoff with Tamra Judge, and explaining where she stands with the rest of her ex-co-stars.
"It is time for me to move on," Vicki began in a statement to Celeb magazine on August 9. "This was not an easy decision to make, as I do have so many memories in this home and I love it so much. I am lucky, though, as many of these memories were captured on the Real Housewives and I will always be able to look back at them."
According to Vicki, her home, which is over 5,000-square-feet, is simply too much space for her and her fiancé, Steve Lodge, at this point in their lives, especially now that they have an additional home in Puerto Vallarta, Mexico.
As for where she and Steve will go after selling the home, Vicki is considering "many options," including a move to North Carolina, where her daughter, Briana Culberson, who is currently expecting her third child, resides.
"Perhaps we will get a place in North Carolina, to be closer to Briana and her family, as I can now run my businesses remotely. I envision splitting time between Puerto Vallarta, North Carolina, and California," Vicki explained, adding that her son, Michael Wolfsmith, is living in San Diego.
Speaking of a potential return to RHOC, Vicki said she sees no such thing in her future but hopes to one day return to reality television with her longtime friend Tamra.
"While I'm open to doing more reality TV- especially with my very close girlfriend Tamra Judge- I don't see me in the future where I would return to The Real Housewives of Orange County," Vicki admitted.
Although Vicki struggled for months with the idea that she would no longer be seen on the show, she is now "over it" and has "passed on" the torch to the series' current stars.
"I am not friends with any of the women currently on this show and, quite frankly, I am finally over it at this point," Vicki noted. "I also find the class level to be quite different than when the show began and that does not fit in my life any longer. The torch has been officially passed on."
Photo Credit: MEGA