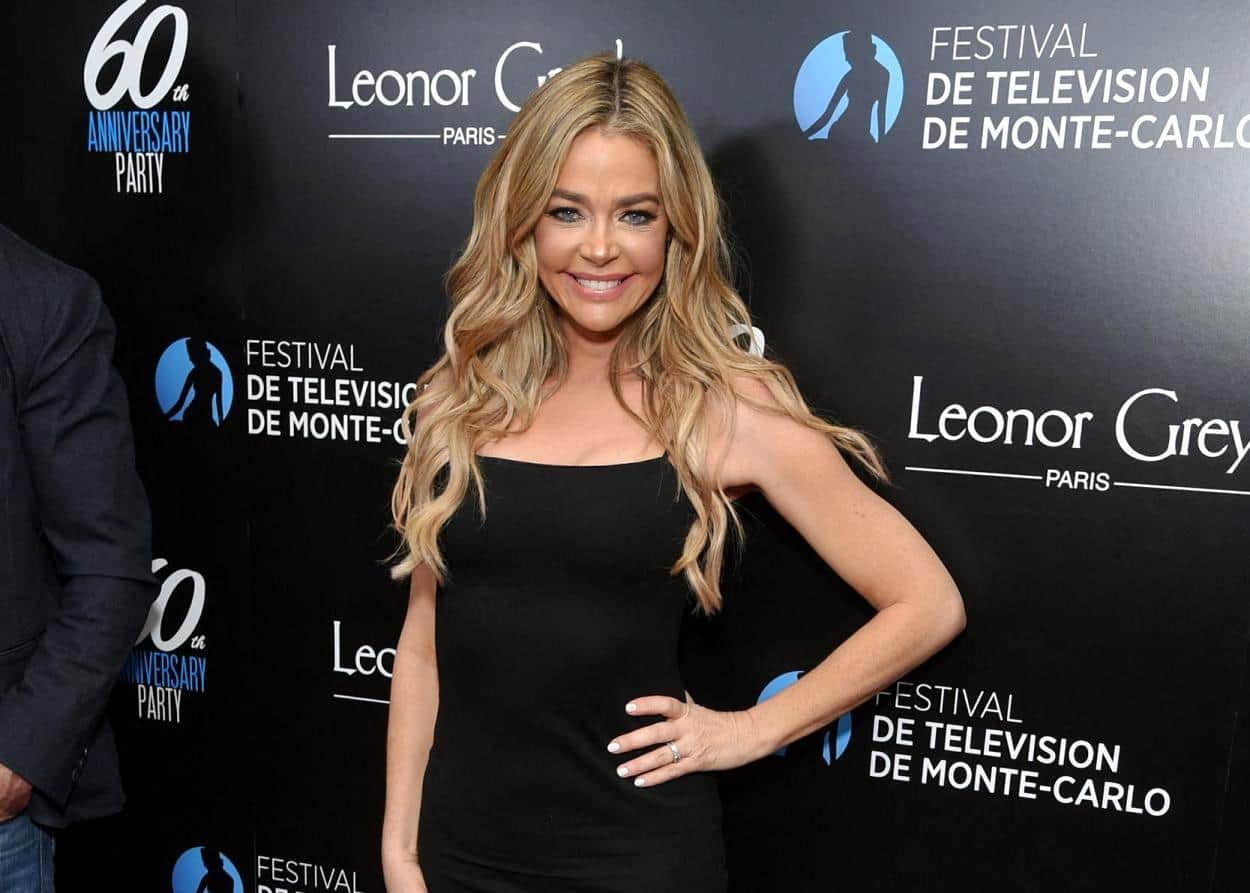 Denise Richards is facing rumors of a potential firing from The Real Housewives of Beverly Hills, but is she truly "too controlling" for reality television?
According to a new report, Denise's days on the series could be over as she continues to fight back against claims of an affair with co-star Brandi Glanville, who she served a letter of cease and desist during production on season 10 last year.
"Diva Denise's Days Over On Housewives," reads a headline shared by The National Enquirer.
"Denise has been named the 'worst' housewife ever and producers are already looking to replace her," a supposed insider told the outlet.
While Denise has said in recent weeks that her experiences with season 10 of RHOBH were far different from her experiences with season nine, the source went on to claim that she does want to remain on the show and also noted that the series' creators believe she is "far too controlling" about her image.
In response to the report, however, Gossip Cop confirmed that producers have not yet decided to fire Denise from the show as a rep for Bravo stated the Enquirer's report is untrue.
However, it should be noted that Bravo and show producers tend to frown upon reality stars who take legal action against their castmates or decide to walk away from filming, even if temporarily. If you recall, Garcelle Beauvais also recently revealed that more than one RHOBH cast member received a cease and desist letter.
Although it is not yet clear whether or not Denise will return to RHOBH for its potential 11th season, she did recently share some thoughts.
During an interview with The Washington Post at the end of last month, Denise said she will return to the series, but only if doing so "makes sense."
"I actually had so much fun my first season, and I formed genuine friendships," she added. "This season was very different, but I would never say I regret anything. I just roll with the punches."
As RHOBH fans have likely heard, Denise quit filming with her castmates in December of last year after being confronted about her supposed affair with Brandi, but she did reunite with them last month to film the season 10 reunion.
Photos Credit: Hahn Lionel/ABACA USA/INSTARimages.com