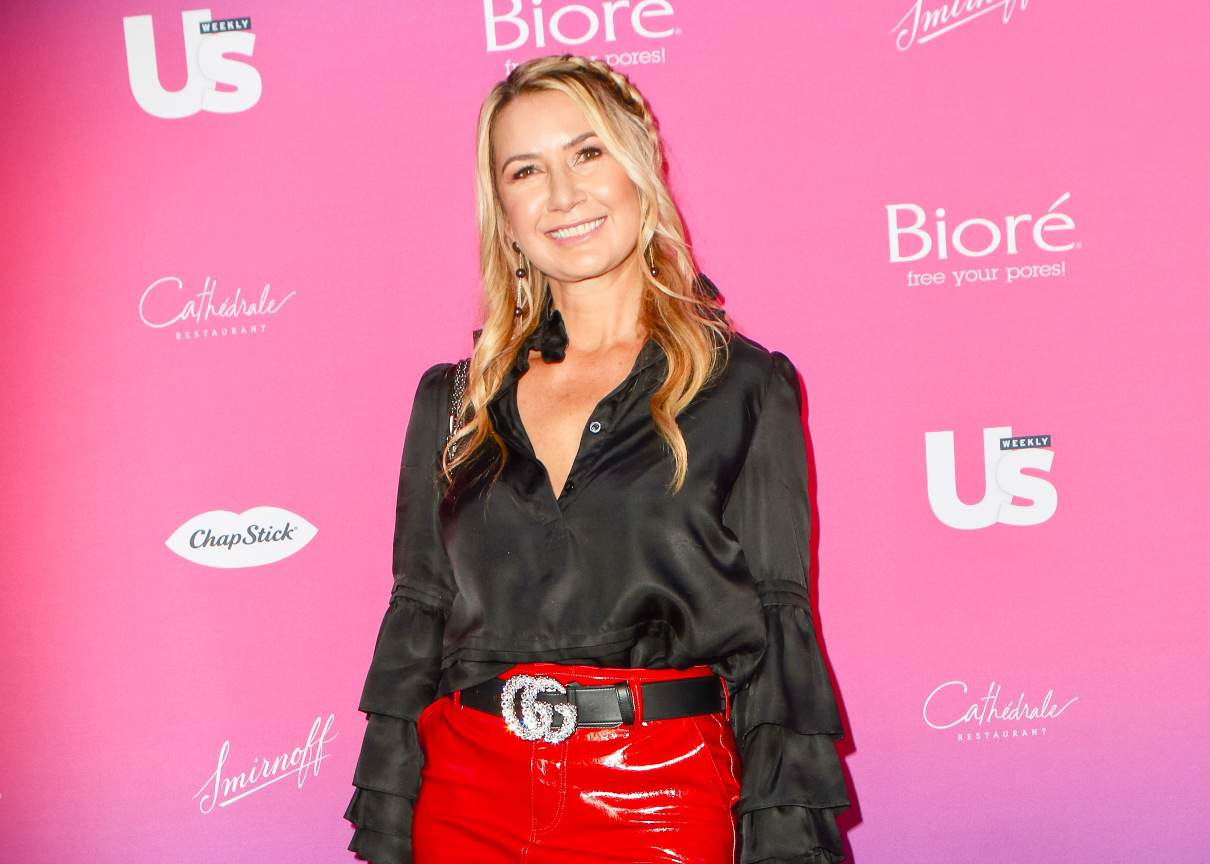 Kary Brittingham's daughter, Sofia, and her Real Housewives of Dallas castmates, Kameron Westcott, Stephanie Hollman, and D'Andra Simmons, are reacting to the news of her split from husband Eduardo Brittingham.
On Instagram, after Kary confirmed the end of her 12-year marriage, Sofia sent love to her mother as Kary's co-stars weighed in on the separation and sent their prayers to their family.
"I've shared my life and my family with you on camera for the last two years-all of the ups and downs. As we go in to tonight's episode, I want you to know that Eduardo and I have made the very tough decision to separate," Kary revealed on Instagram on May 4. She shared this news ahead of the first installment of the RHOD reunion, which she was forced to film virtually. "He has been the most amazing father these past 17 years to my four kids and for that I am eternally grateful."
"We are stepping into this new journey as co-parents together and while I know it's going to be an adjustment, I am confident that we can handle this next chapter of life with the same amount of mutual respect and love we've shared with each other for so long," she continued. "I am so thankful for my amazing kids and friends for surrounding me during this new transition. I want to thank each and every one of you for welcoming my family into your homes- embracing us during the tough times and laughing with us through the fun times. Starting over at 50 is scary and change can be hard, but I know that we are doing the right thing for ourselves and our children. If you believe in the power of prayer, please pray for us as we walk through this uncharted territory."
After she shared this post, Kary received a comment from her daughter, who said, "Love you so much mom."
"Love you more sweetie," Kary replied.
Kameron and Stephanie also weighed in.
"Love you babe!! I'm here for you always!! Praying for your family!!" Kameron wrote.
"Love love you so much! You are strong, bold and beautiful. Sending love and prayers to you and your family sweet friend," added Stephanie.
Even D'Andra, who feuded with Kary throughout the fifth season of RHOD, applauded Kary for her candidness and sent love her way.
"It takes great strength to not only show your relationship on TV, but to come clean about the hard parts. Wishing you love and happiness," she tweeted.
The Real Housewives of Dallas season five reunion, part two, airs next Tuesday night, May 11, at 10/9c on Bravo.
Photo credit: Nancy Rivera/Bauergriffin/MEGA