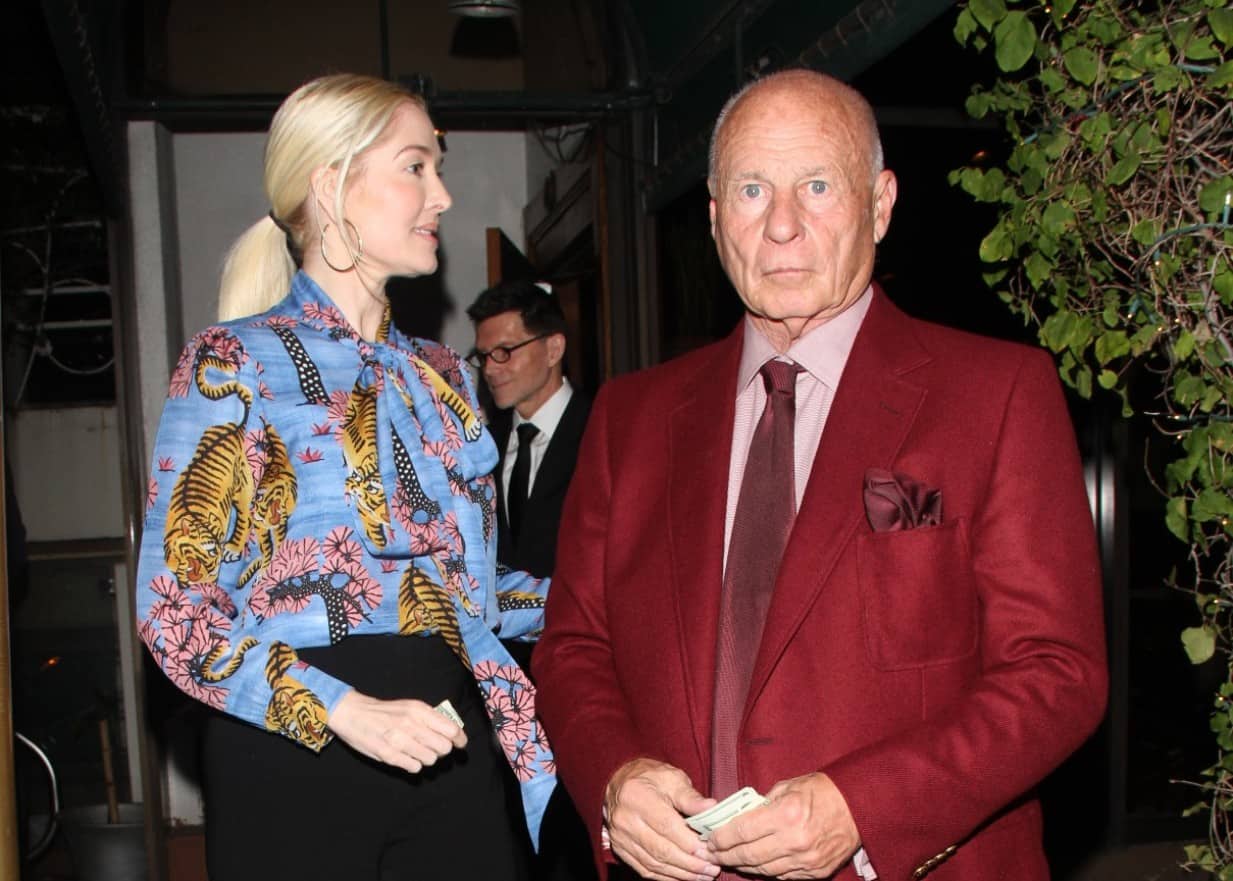 Thomas Girardi was just spotted for the first time in over a year.
As he and his estranged wife, Erika Jayne, of The Real Housewives of Beverly Hills, continue to face claims of having embezzled millions from his former clients and failed to pay back lenders, Thomas was seen with a bruised left eye as he walked with the help of a woman.
In photos shared by Page Six on August 2, Thomas appeared to have lost a substantial amount of weight as he looked downcast while wearing a baggy blue polo shirt and khaki shorts.
EXCLUSIVE PHOTOS: Tom Girardi sports shiner in first sighting since Erika Jayne split https://t.co/D9edarrQ5s pic.twitter.com/2ezLUEpHuh

— Page Six (@PageSix) August 2, 2021
Although it has not yet been confirmed how Thomas sustained the injury, Erika recently said on RHOBH that she believed his health took a turn for the worse in the months leading up to her November 2020 divorce filing, likely due to a car accident he had in 2017.
As fans may have heard, Erika revealed on the show that the once-respected attorney was unconscious for 12 hours and was faced with a number of issues afterward, including struggles with his eyesight.
"It's about Tom…"https://t.co/F9EObkI4FY pic.twitter.com/4oAqfxMg22

— Dave Quinn (@NineDaves) August 2, 2021
Earlier this year, Thomas was placed under a temporary conservatorship overseen by his brother, Robert Girardi, following a "medical emergency." Then, about two months ago, the conservatorship was made permanent due to what his family described in court documents as a "major neurocognitive disorder."
Although Thomas was diagnosed with Alzheimer's in March, the diagnosis has been pulled into question. And, in June, during a virtual appearance in court, Thomas said he wanted out of the conservatorship.
"Obviously, I disagree with the conservatorship altogether," he told a judge at the time. "I think that we should put together the reasons why the conservatorship should be dissolved, and then we'll address it, address the court. Right now, I have nothing to say to the court."
While Page Six noted that Thomas had appeared virtually in his court proceedings, they said his skinnier frame in their recent photos was surprising.
Thomas and Erika are accused of embezzling $2 million from orphans and widows of plane crash victims.
Following a number of claims of misappropriating money at the end of last year, Thomas and his law firm, Girardi Keese, were forced into involuntary bankruptcy and accused of owing his former clients, lenders, and other creditors more than $56 million.
The Real Housewives of Beverly Hills season 11 airs Wednesdays at 8/7c on Bravo.