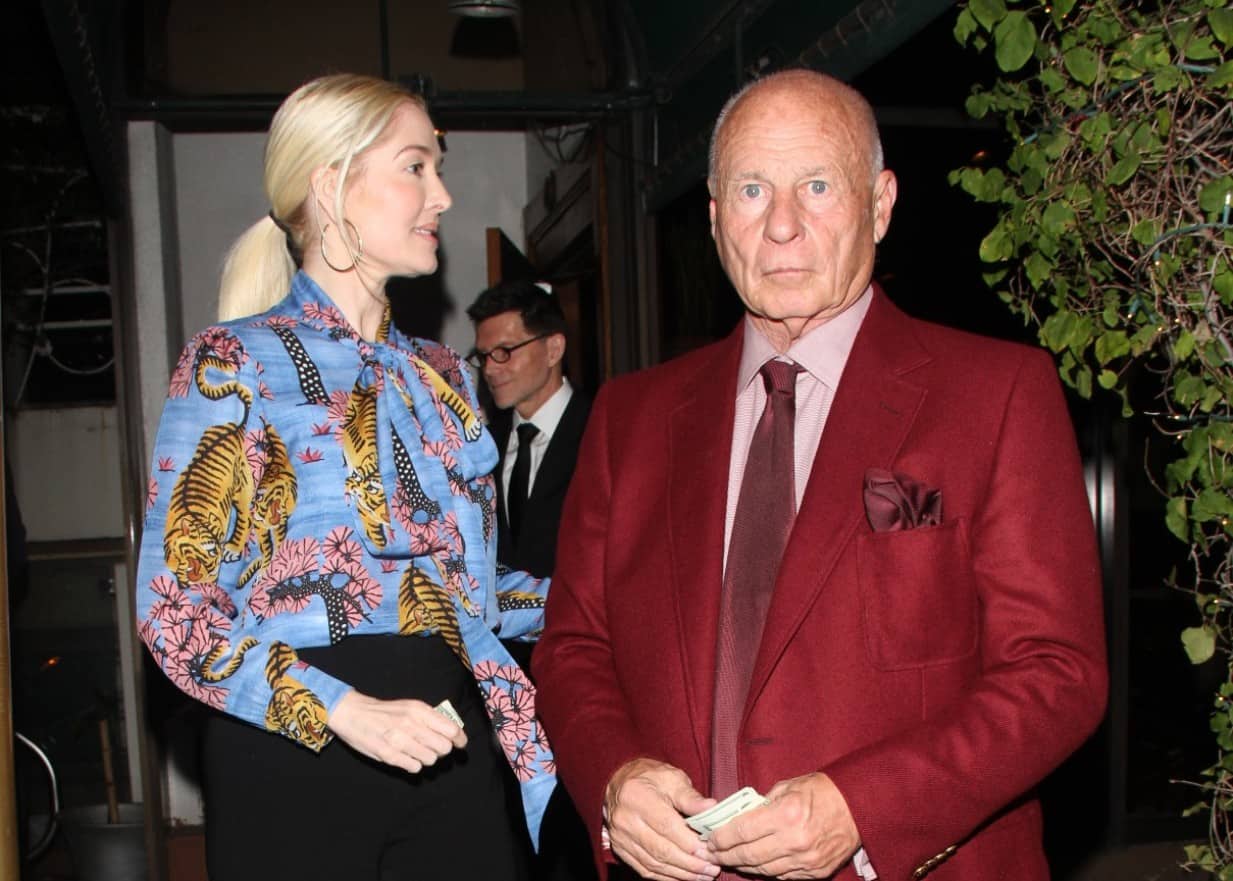 Did Thomas Girardi actually move into the senior living community he was spotted arriving to earlier this month?
Just one week after the former attorney and estranged husband of Real Housewives of Beverly Hills star Erika Jayne seemingly moved out of their $9.98 million former marital home in Pasadena and into a suite at Belmont Village, the attorney investigating Erika amid Thomas' bankruptcy has suggested the answer is "no."
"Further update on this senior assisted living #girardifraud, we continue to find no evidence of [Thomas Girardi] there," attorney Ronald Richards wrote on Instagram on August 29.
According to Ronald, who revealed the rent was $9,500 per month at Belmont Village days ago, the facility has "no record" of Thomas being there, and any packages sent to the community in his name are denied.
"Clearly absent new evidence, it is safe to conclude that the scripted photo op was a sham. Todays evidence," Ronald added.
At the end of last week, Ronald said on Twitter that there "is no sign of Girardi," who was diagnosed with dementia and late-onset Alzheimer's disease in February, at Belmont Village.
"They are all month to month. Residents can come and go as they please. No verification he is actually living there," he stated.
Ronald also said that he suspected the Daily Mail story that came out about his alleged move to the facility was a "scripted photo [op]" and pointed out that he had "no bags" in photos shared at the time.
"Something isn't adding up," Ronald wrote on August 24. "We should have an update by tomorrow. #girardifraud Stay tuned.."
As for Erika, she moved out of her and Thomas' 10,000-square-foot mansion after filing for divorce in November. And, in January, it was revealed that she was renting a $1.5 million home in Los Angeles for $9,500 per month.
The Real Housewives of Beverly Hills season 11 airs Wednesdays at 8/7c on Bravo.