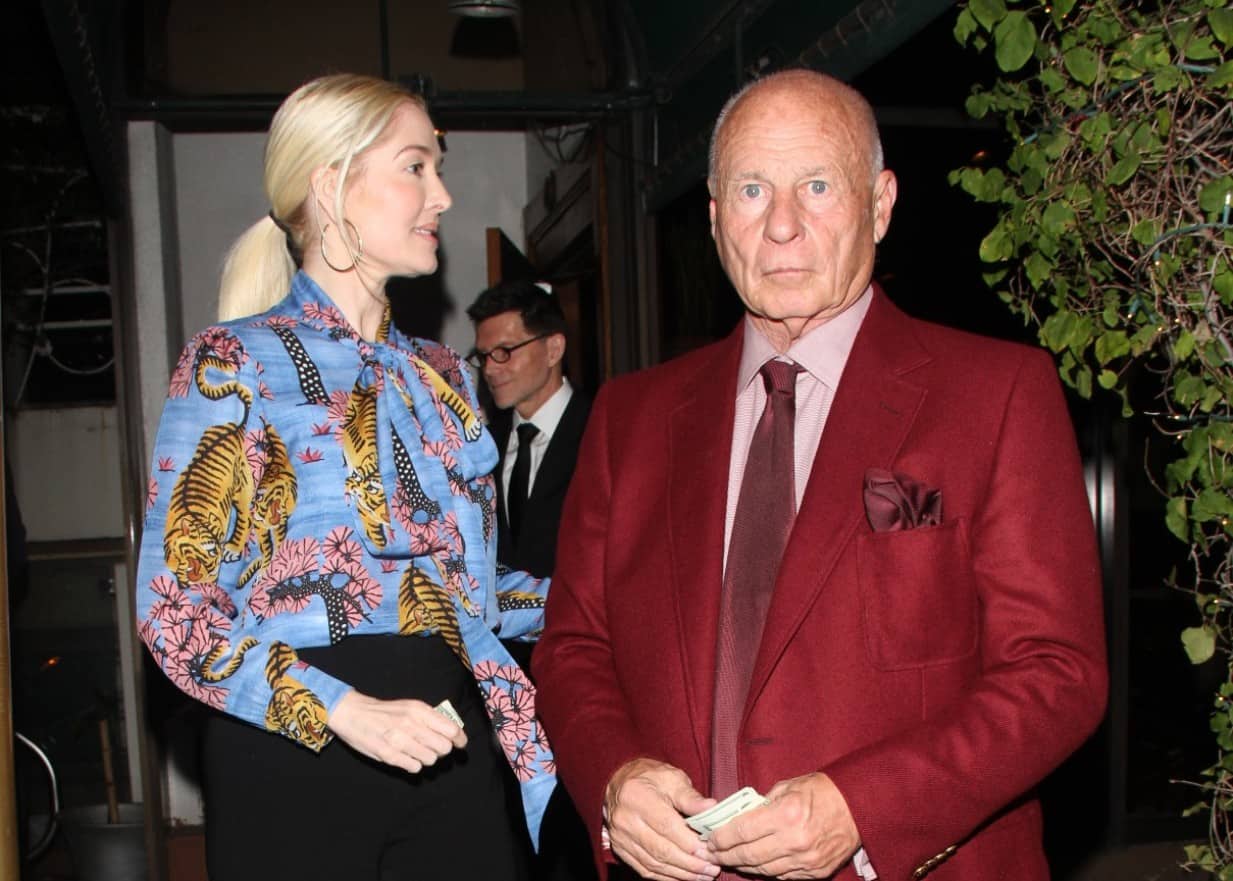 The many allegations against Thomas Girardi and his now-defunct law firm, Girardi Keese, have led to an investigation within the California State Bar.
Following years of complaints against Thomas, who's been accused of using millions of his clients' settlement funds to support the over-the-top lifestyle he lived with his now-estranged wife, Real Housewives of Beverly Hills star Erika Jayne, state regulators have enlisted a law firm to investigate the bar association's handling of the claims.
As revealed by Reuters, the regulators hired Halpern May Ybarra Gelberg, a Los Angeles-based litigation firm, to determine "whether intentional wrongdoing by anyone associated with the State bar may have influenced how complaints against Girardi were handled," as explained by Ruben Duran, chair of the bar's board of trustees.
"We have been proactively doing everything in our power to learn from the past and do better in the future to prevent harms like this from recurring," he continued, adding that the investigation is confidential.
According to the report, the Los Angeles Times has suggested that Thomas' record remained clean, despite the allegations against him, due to his buddy-buddy relationship with certain state bar officials. However, earlier this month, the bar recommended his disbarment.
In June of last year, the state bar conducted an audit of past allegations made against Thomas but said that investigation was also confidential.
In other Thomas Girardi news, Radar Online reported on Monday that the judge presiding over Thomas' Chapter 7 bankruptcy case had ruled that his debt would not be wiped clean based on two legal statutes, the first of which accused him of having "concealed, destroyed, mutilated, falsified, or failed to keep or preserve any recorded information, including books, documents, records, and papers, from which the debtor's financial condition or business transactions might be ascertained."
In other words, Thomas' financial books were a mess.
As for the second law cited by the judge, that had to do with Thomas' failure to explain any "loss of assets of deficiency of assets to meet the debtor's liabilities" and indicated that money Thomas should have is missing and unaccounted for.
Due to this ruling, creditors listed in Thomas' personal bankruptcy are now able to begin going after him in court and can start trying to seize his assets.