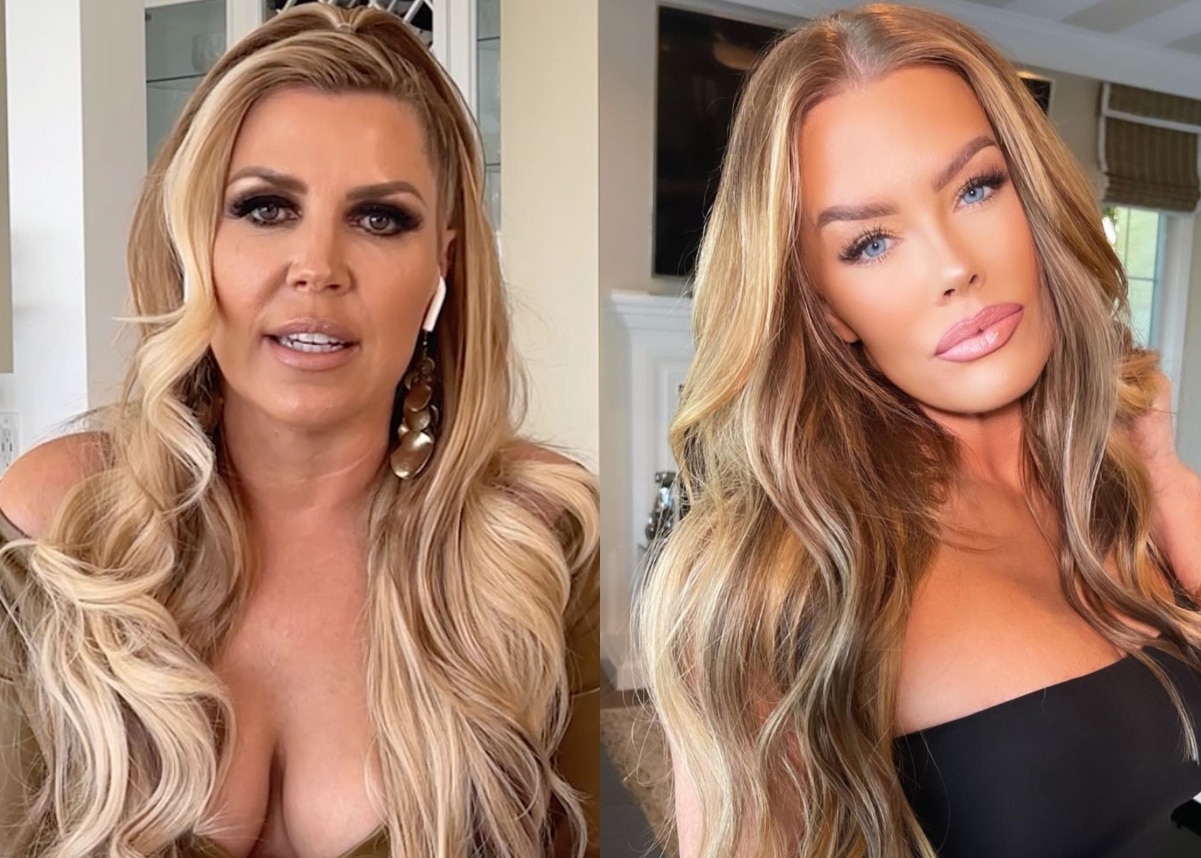 Dr. Jen Armstrong just explained why Nicole James quit her "friend" role on The Real Housewives of Orange County midway through production on season 16.
During an appearance days ago, one of the show's newest cast members revealed what Nicole told her before sharing her least and most favorite co-stars, dishing on the casting of the upcoming 17th season, and revealing what was cut from recent episodes of the show.
"I think that it just wasn't conducive to her lifestyle — it was just too much," Jen shared on the April 3 episode of S'More Live on Instagram. "She said it was just too overwhelming. [But] I really like Nicole. I wish she would have stayed."
In addition to joining the RHOC cast last year for season 16, Jen was approached to participate in Heather Dubrow and Dr. Terry Dubrow's spinoff, 7 Year Stitch. However, despite Heather being allowed to appear on the E! series, Jen said her own Bravo contract prevented her from taking part.
"They asked me to be the doctor on 7 Year Stitch [but] Bravo wouldn't let me do it," Jen shared. "I was so flattered. My contract wouldn't allow it. [Heather] probably arranged it ahead of time [for her contract to allow her to appear on both]."
When Jen was asked about her least and most favorite castmates, her answers were unsurprising.
"I would say [Noella Bergener]'s the least favorite and Heather's the most favorite," she revealed.
According to Jen, she didn't feel Noella fit in with the group.
"[Noella] didn't fit in. And the reason, she just couldn't be easy and fun and cool. We don't have to have made up drama, or histrionic behavior everywhere we go. Just hang out and be cool and laugh. You're not constantly trying out to be on this show. It just all seems very calculated," she explained.
As for season 17, Jen said that she hopes everyone will be brought back for the new episodes before noting that it is Heather who "ups the show."
"The way that I take this show is it's not my show, it's just my turn. At some point, we're all going to be let go or they're going to be replaced. And it's like, why don't we just enjoy what we have when we have it and then move on and it's somebody else's turn. I try not to think of it in a negative light because I know it will be coming to me too," she continued.
Jen then noted that if production were to bring back a former RHOC cast member, she'd like to see Kelly Dodd on season 17.
"She's so entertaining. I like Kelly. She's always been good to me," Jen admitted.
Jen also addressed her lack of a voice on season 16, saying that she feels that a lot of her commentary was "cut out."
"I feel like I did speak up quite a bit. Obviously, I'm not in charge of the edit. That's their business but I was a little bit disappointed that I didn't have more of a voice on the show when in real life I did," she revealed.
The Real Housewives of Orange County season 16 airs Wednesdays at 9/8c on Bravo.