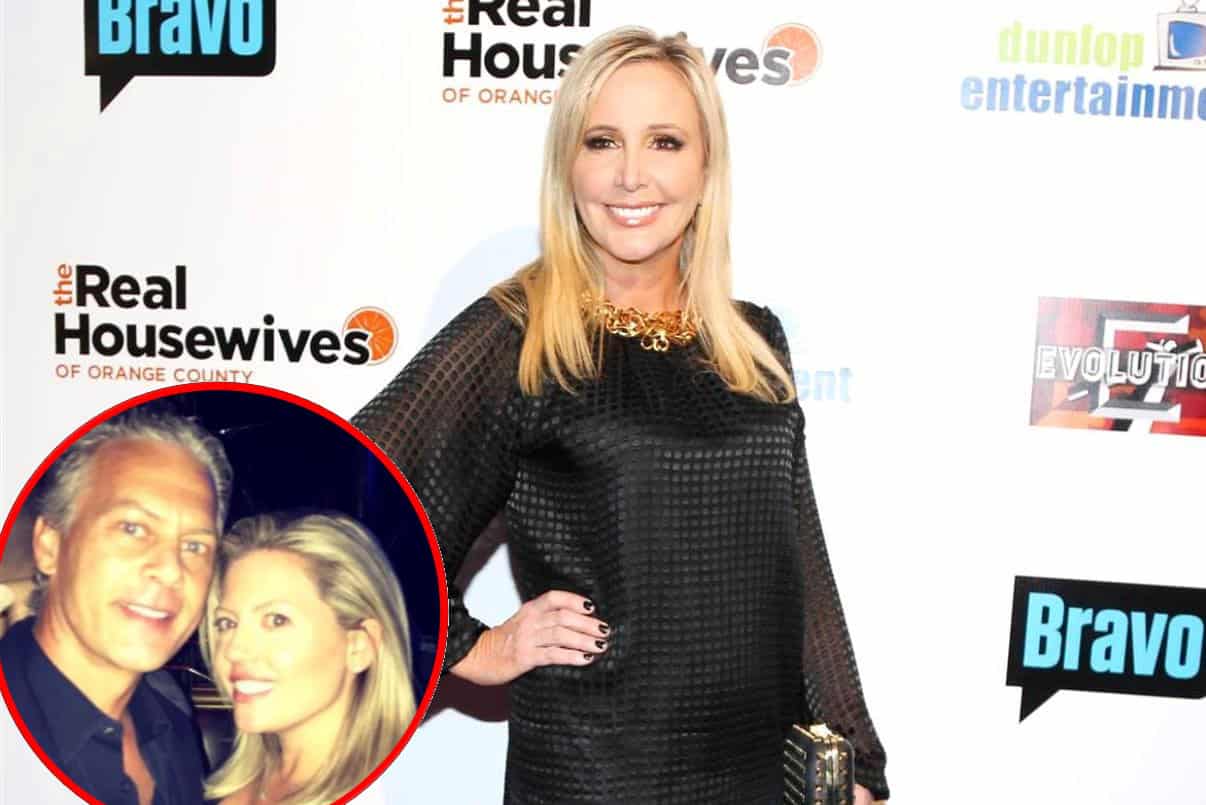 Ahead of the upcoming premiere of the Real Housewives of Orange County's new season, Shannon Beador is opening up about her divorce to estranged husband David Beador.
In a new interview, Shannon speaks out about David's new girlfriend and whether or not she still speaks to him. Plus, she also discusses dating again. 
First, Shannon, 54, was asked if she has met David's new girlfriend Lesley Cook, who he has now been dating for months.
"I haven't met her," admitted Shannon to E! News Daily Pop, before being asked if she would be open to meeting her. "You know, it doesn't matter, I'm fine with it, I'm fine with it. He can make his own decisions and we're gonna go our separate ways."
If you recall, Shannon and David separated last October following 17 years of marriage. Shannon eventually filed for divorce in December and since then, the former couple has been locked in an ugly divorce battle over the custody of their three daughters as well as spousal and child support payments.
So, it's no surprise that when asked whether she and David communicate these days, Shannon responded "no."  She then went on to hint at some bad blood with David when asked if she's okay with her daughters meeting Lesley.
"I haven't had that conversation because he just does what he wants to do," said Shannon.
According to reports, her daughters have met Lesley and it allegedly didn't go so well.
As for dating, Shannon admits she is dating here and there as evident by her short-lived relationship with a man named Alex. She however adds that it took her a very long time to get to this point following the end of her marriage.
"I'm be honest with you, I stayed home for the first six months [post-breakup]," Shannon shared. "I wanted to kind of reflect and go through the pain and it wasn't fun. It was lonely. But I wanted to emerge saying, 'I can stand on my own two feet, whether I find a partner in the future or not. And so, I do feel really comfortable with that. That being said, I haven't dated much. I've been on a couple of dates. It's nice."
DAVID BEADOR'S NASTY TEXT MESSAGES TO SHANNON ARE LEAKED!
And how do her daughters feel about her dating again?
They "know that it's inevitable," she stated. "My oldest, she doesn't really want to know about it but the twins are OK with it.
Despite all of the pain from her divorce, Shannon surprisingly says she feels it was the "best decision" for both of them.
"I mean, I am a much happier person now," she said. "I mean, honestly. I'm smiling every day, I wake up in a good mood. What you see this season, it didn't start out that way. I had a lot of low moments in the last year. You see the ups and the downs but today I am in a really good place."
The new season of the RHOC premieres Monday, July 16 on Bravo at 9/8c.
Photos Credit: Instagram, Milla Cochran/startraksphoto.com