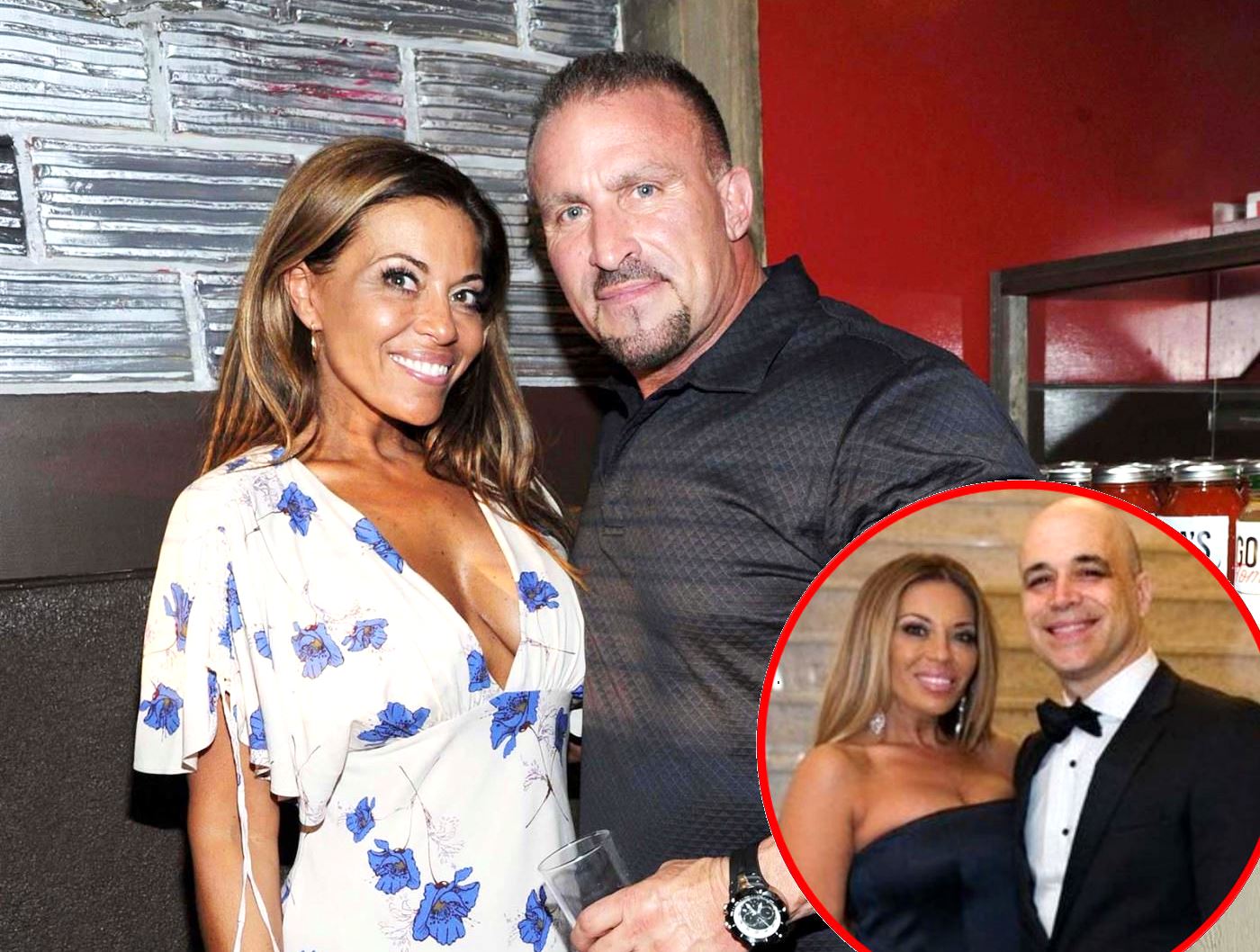 Dolores Catania revealed some surprising information about her intimate life with Frank Catania during the Real Housewives of New Jersey season 10 reunion.
As she also confirmed that she will not be moving into the home she helped boyfriend Dr. David Principe build with Frank last year, Dolores opened up about the last time she and Frank had sex.
"Well, I would tell you I haven't had sex with Frank since I conceived Frankie — or maybe a couple times while I was pregnant," Dolores told host Andy Cohen, according to a report from Bravo's The Daily Dish on March 4.
As RHONJ fans well know, Frankie is in his early 20s, which means that Dolores and Frank haven't been intimate in over 20 years.
As for their fans' ongoing hopes for a reconciliation, Dolores said she appreciated the love they've received from viewers of the show before making it clear that when it comes to a romance, she and Frank aren't headed in any such direction.
"I want to thank them for loving me and Frank together so much, but that's not happening," she confirmed.
Also not happening is a co-living situation with boyfriend David.
"You know what, Andy? I'm ready for him to move into his home. However, I'm not moving in. I'm not engaged. I'm really good without a commitment right now," Dolores explained.
According to Dolores, she's done waiting for an engagement and believes that if anyone should be wanting to take the next step, it should be David.
"I think that… he should want [an engagement] from me," she shared.
After revealing that she's been single for over two decades, Dolores suggested David missed his chance to nail her down.
"[David] should have took it and ran," she said about the opportunity he had.
Dolores then added that David is "not a bad guy" and that they have "very good chemistry."
"He was given the chance many times to meet me halfway," she said. "You know what? I'm pissed off because I'm a f**king good catch."
The Real Housewives of New Jersey season 10 reunion, part two, airs next Wednesday at 8 p.m. on Bravo.
Photos Credit: Michael Simon/startraksphoto.com, Instagram