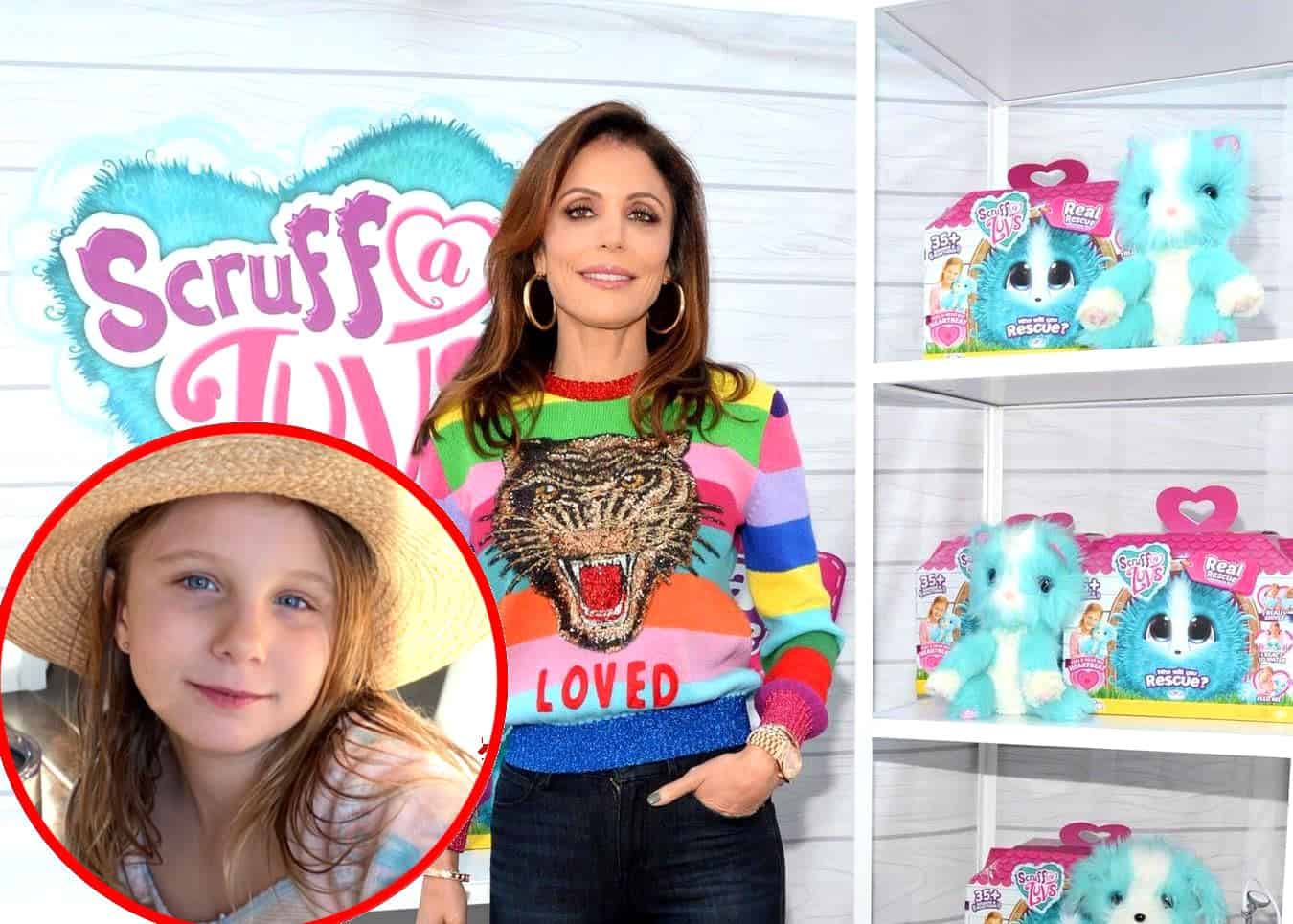 Bethenny Frankel shared a series of rare photos of her daughter, Bryn Casey Hoppy, over the weekend, one of which was in honor of the child's birthday.
Before celebrating Mother's Day with a message about the special bond between a mother and a child and revealing a quality that fans may not know about her, the Real Housewives of New York City alum posted images of Bryn, who she shares with ex-husband Jason Hoppy, wearing a cute pink dress as she turned 11 years old.
"Bryn, you are the sweetest, most loving peanut in the world. You give me purpose, an intention and the true meaning of love. You are the kindest, most free spirited person I've ever met, and I love watching you spread your wings to fly every day. I love you. Happy Birthday," Bethenny wrote in the caption of the May 8 photos.
Then, the following day, the former RHONY cast member, who recently became engaged to Paul Bernon, shared a slideshow of photos and a TikTok video she made with Bryn for Mother's Day.
"The bond between a mother and a child is infinite. It defines me, gives me purpose and is my true compass," she said in the caption. "Treat yourself today. Love yourself today. Put yourself first today. You deserve it because every other day you put them first. Xoxo."
Bethenny's Instagram posts come on the heels of an interview she did with The New York Times, during which she revealed what people think of her versus who she really is.
"People think I'm scathing, abrupt, aggressive, intense, passionate, smart, successful, secretive, stealthy, a baller, manipulative, funny," Bethenny said, via Showbiz Cheat Sheet. "I think I said intense? Economical, organized, efficient, reliable, honest."
As for what people don't know, Bethenny said that despite her long-running career on reality television, she's actually quite private.
"What people probably don't realize or believe is I am the most private person that I know, which is the craziest irony," the HBO Max star shared. "I'm private about moments and experiences. I'm more of a homebody than anybody that I know, short of someone being agoraphobic. I do not leave my house and I do not put on hair and makeup unless I'm being paid to."
Bethenny's latest series, The Big Shot With Bethenny, airs on HBO Max on Thursdays.
Photos Credit: Michael Simon/startraksphoto, Instagram