Dina Manzo's daughter, Lexi Ioannou, offered an update on her relationships with Caroline Manzo and Jacqueline Laurita on Sunday.
Months after shading Caroline as a "bad sister" for showing support to Tommy Manzo, who was accused of assaulting her mother and her now-husband, Dave Cantin, in 2017, the former Real Housewives of New Jersey star confirmed if she's in touch with Caroline, Jacqueline, and her cousins.
"Do you talk to Caroline or [Jacqueline]? Your cousins?" a fan of Lexi's wrote to her on her Instagram Story on August 29.
"Noooo," Lexi replied.
In addition to being accused of breaking into Dina and Dave's former home in New Jersey, Tommy was also accused of putting a hit out on Dave two years prior, which resulted in Dave being beat with a baseball bat by a known mobster. So, when Dina and Lexi took a stand against Caroline for supporting Tommy, no one was too surprised.
"Would you start a YouTube Channel?" another person asked.
"No, being that I barely even know what to post on Instagram," Lexi explained.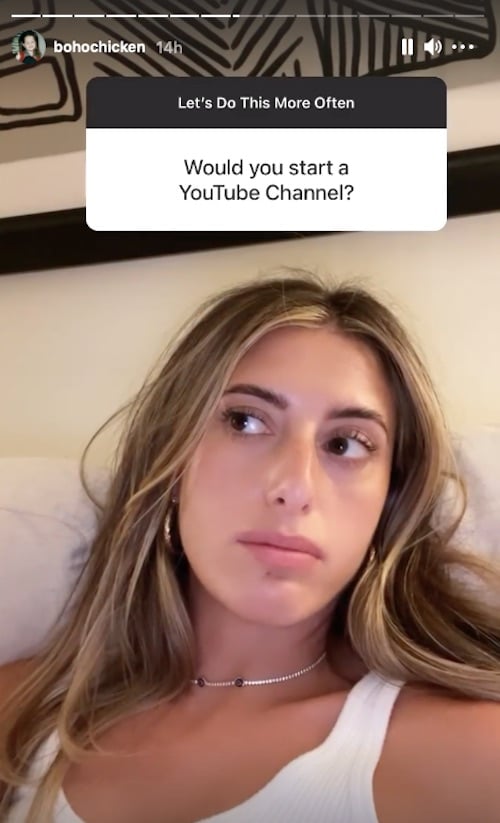 A third person wanted to know what "career goals" Lexi has for herself.
"I would love it if every single one of my followers could buy a piece of jewelry from Shop Nu and then my career goals would be fulfilled," Lexi told the fan.
In another Q&A, Lexi revealed the reason behind her social media name, "BohoChicken."
"Basically I made the name when I was 12 because I liked boho chic and then I never changed it. So it's just who I am," Lexi shared.
Dina and her family, including Lexi, were featured in the first two seasons of RHONJ. And, in 2014, after a brief appearance on season four, Dina returned to her full-time position for season six before leaving the show at the end of that year.
The Real Housewives of New Jersey season 12 is expected to premiere on Bravo sometime later this year or early next year.