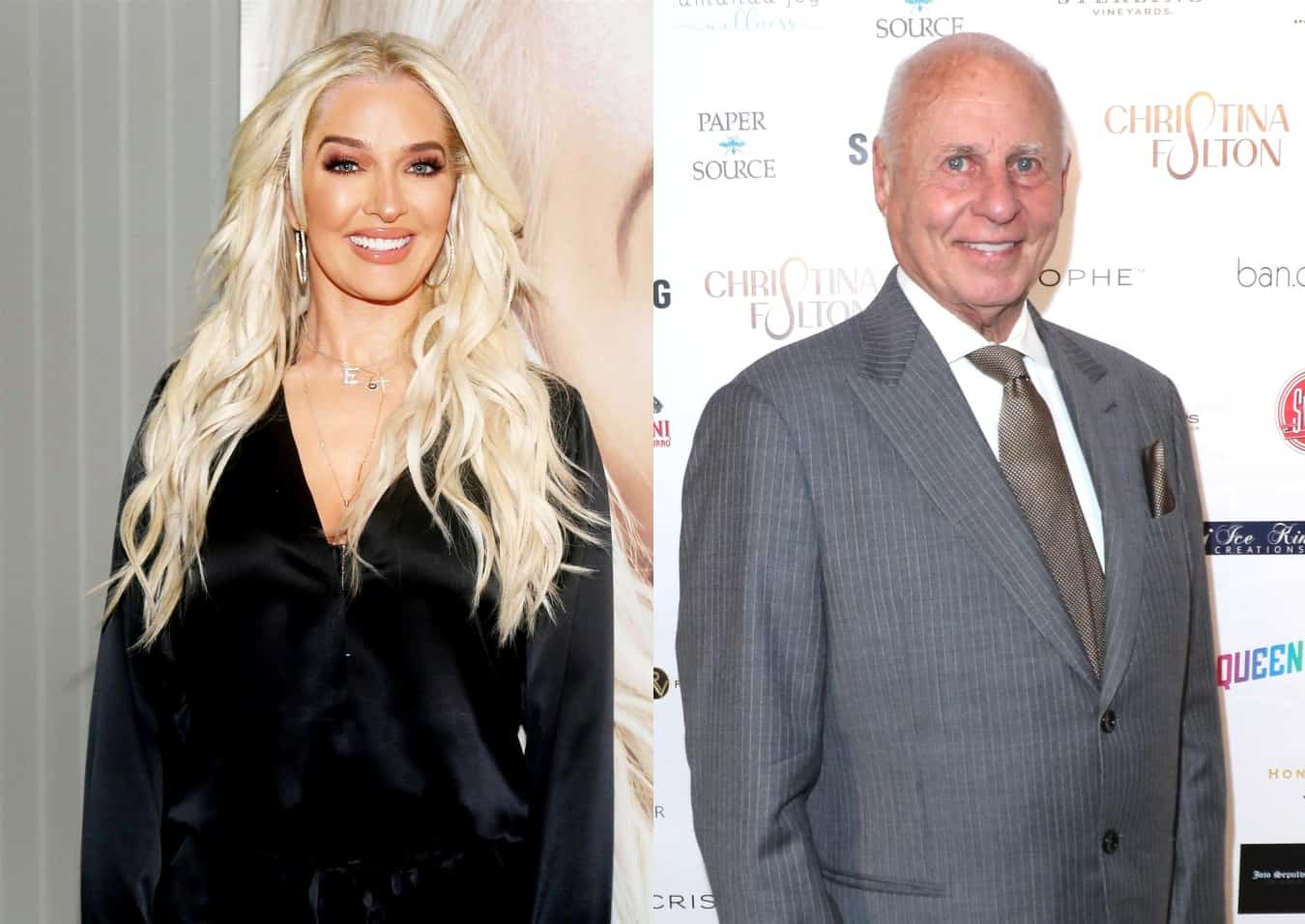 Erika Jayne claims she is in the dark when it comes to the $2 million Thomas Girardi is accused of stealing from former clients.
Amid a federal lawsuit against the two of them, which suggests Thomas used settlement funds meant for widows and orphans of plane crash victims to sustain the Real Housewives of Beverly Hills cast member's over-the-top lifestyle, the lawyer who filed the suit is claiming Erika's attorney offered a bizarre testimony during a recent court hearing.
"Erika (through counsel) has just stated in court that she doesn't know if Tom stole the money from the widows and orphans. That is SHOCKING. He has admitted as such. There is a criminal investigation (referred by the Chicago judge) into Tom," Jay Edelson revealed on Twitter on November 16.
"So there is no confusion," he continued, "[Erika Jayne]'s prior comments that she wants the Lion Air widows and orphans to get their stolen money back was all talk. Her lawyer made this clear in court. She is simply protecting Tom and their collective bank accounts."
In a lawsuit filed by Edelson PC in December 2020, Erika and Thomas were accused not only of embezzling $2 million from the widows and orphans but also of staging a sham divorce to protect their assets.
In the nearly one year since, Thomas and his now-defunct law firm, Girardi Keese, have been accused of transferring money meant for numerous clients to Erika and her businesses. And because of that, Erika is facing a $25 million lawsuit, which demands she return the money she used for bills and other expenses.
In a third tweet, Jay Edelson noted that Erika's attorney never denied that settlement money meant for clients had been used to pay Erika's bills.
"And never once did [Erika Jayne]'s lawyer deny that client money was used to pay her bills. Instead he spent his time launching into a speech about the mass tort bar (which he knows nothing about)," he added.
Weeks ago, Erika was seen facing tough questions at the RHOBH reunion in regard to what she did or didn't know about the alleged crimes her now-estranged husband was committing against his clients and the millions he allegedly sent to her. Following the special, a source told Entertainment Tonight that Erika was "grateful the reunion episodes are behind her."
"It was hard to live, it was hard to talk about and it was hard to relive," the insider explained. "She's ready for a break from the viewers being so on top of her every week. But she will be sharing more in season 12."