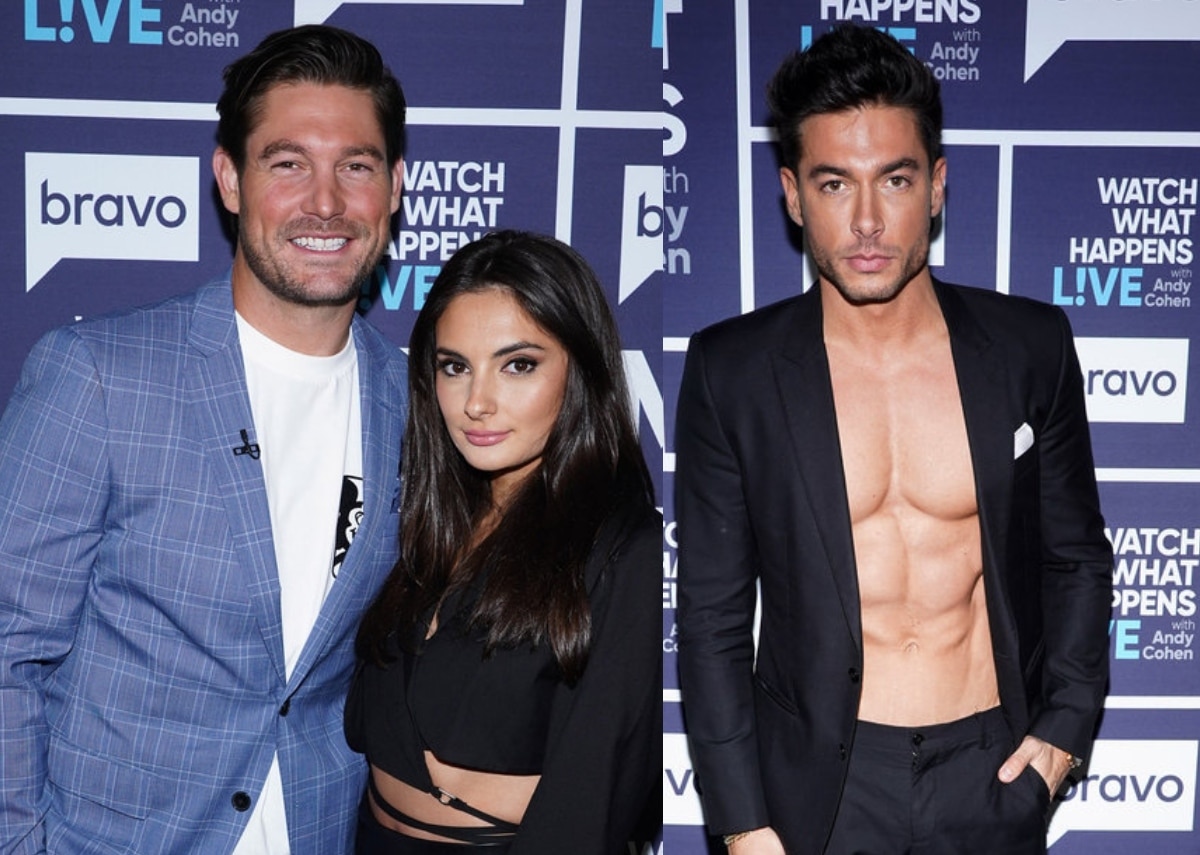 Paige DeSorbo is speaking out about her decision to settle down with Southern Charm cast member Craig Conover rather than her Winter House flame Andrea Denver.
In a recent interview, the Bravo star looked back at her transition from her relationship with Andrea, which began on the Vermont set of Winter House in February 2021, to her romance with Craig, which began to flourish last summer as she filmed season six of Summer House.
"Craig and I started hanging out, and I just felt so much more of a pull to him than I did to anyone else I was talking to at the time," Paige admitted to Page Six on January 17. "I think Andrea is amazing. I have nothing but the sweetest things to say about him. He's definitely stuck with me as a friend for a while."
While Paige made it clear that there was nothing personally wrong with Andrea, she said she wasn't completely into the idea of making him her boyfriend.
"I was 28 at the time. I'm 29 now, and the last thing I was going to do is get into a relationship and [not be], like, 100 percent in it, and it had nothing to do with him," she explained, noting that Craig and Andrea are "very different"
According to Paige, who confessed to having a "crush" on Craig for years, a proposal is likely not in their near-future.
"I think it would be crazy to make any like huge decision in the first six months of dating," she said. "It's, like, so not who we are. I know that we do have similar values and look at things very similarly… But I think [for] anyone to, like, move or get engaged before, like, a year of dating would just be crazy."
As for the recently confirmed romance between Lindsay Hubbard and Carl Radke, Paige said that during filming on Summer House season six, they were not an item.
"They were both very single this summer and definitely had other people on their radar than each other," she told Page Six. "And so when they told all of us that it was romantic, we were like, 'Oh, OK.' But everyone was very for it."
"I think they are perfect for each other," Paige continued. "They've always been very close. I mean, they live in the same building, so they hung out every day regardless. So I think it's really easy to go from, like, being platonic to kind of romantic when you spend that much time with someone … I am very happy for them."
She then said that she would "love" to see another Summer House couple tie the knot (Kyle Cooke and Amanda Batula got married in September 2021).
"I hope that they do make it official and are boyfriend and girlfriend. I know they're taking their time and just enjoying each other right now. So I hope that they do take the next step because we love couple drama every summer," she added.
Summer House season six airs Mondays at 9/8c on Bravo.
Photos Credit: Charles Sykes/Bravo