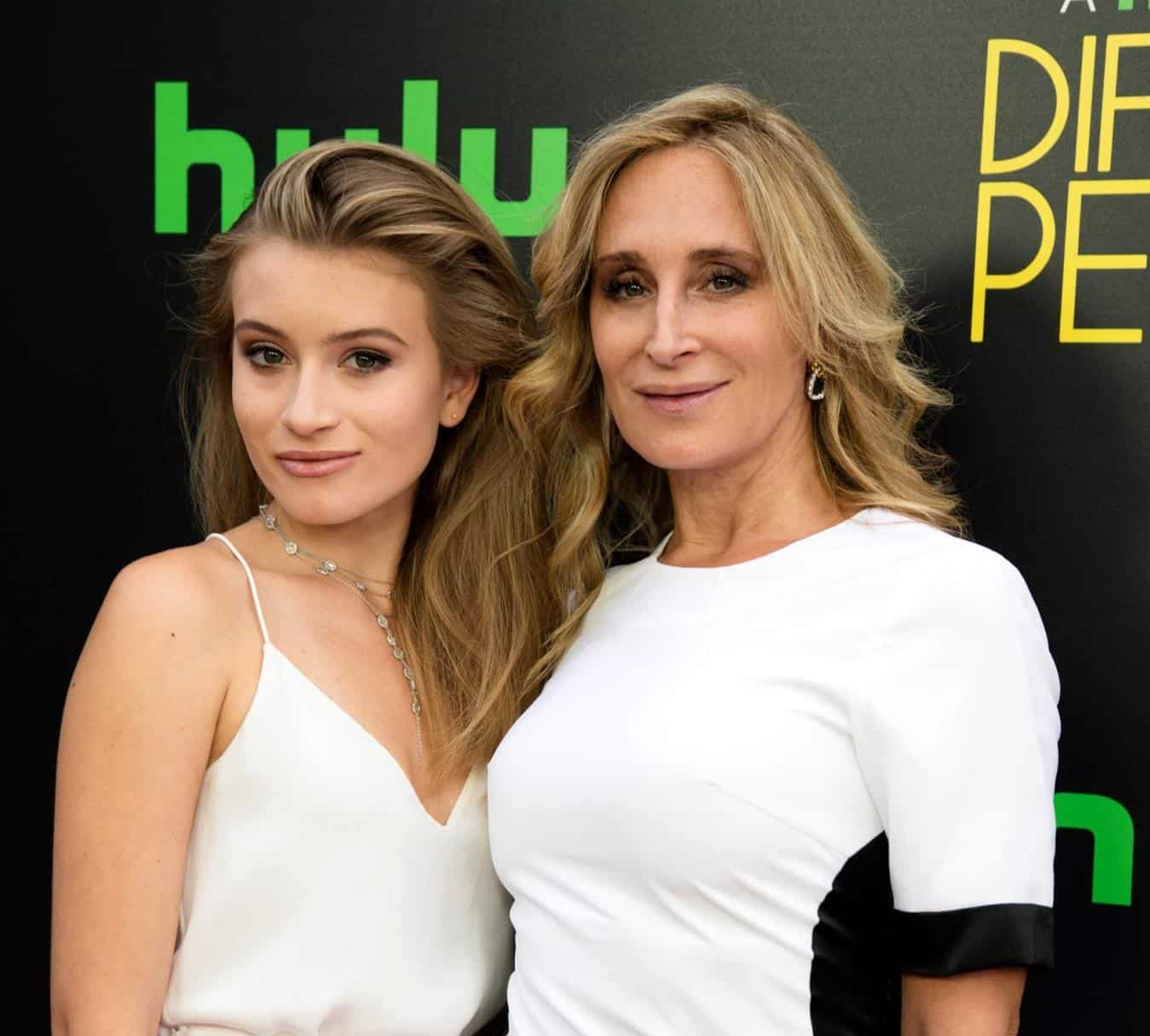 Sonja Morgan's daughter, Quincy Adams Morgan, went public on Instagram last year, and this week, she participated in a rare interview on Instagram.
After years of steering clear of Real Housewives of New York City cameras and doing her best to maintain her privacy, Quincy opened up about why she never filmed for the show before revealing if she's a fan of Bravo and reacting to the news of her mother's reportedly upcoming spinoff with co-star Luann de Lesseps.
"I knew I wanted a corporate career, and it wasn't my thing," the 21-year-old said of RHONY during an August 17 interview with S'More Date on Instagram. "I'm not a public speaker. I'm not somebody who likes attention, except in my personal life. I was a very nerdy kid. And I am a nerdy kid, still. And that was always going to be first."
That said, Quincy has always been fully supportive of her mother's decision to appear on the reality show.
"Everything she does, she does with me in mind. She's a very protective woman, and she always made the choice to keep me private. So I was like, 'Do what you wanna do,' and [I'm] always proud of her. Always," she gushed.
But while Quincy is a fan of her mother's career, she's not a viewer of RHONY. And, when asked about what her mother has done on the show that embarrassed her more than anything else, Quincy admitted she "wouldn't know."
"I don't watch her show," Quincy confirmed, adding, "But I wouldn't say I'm embarrassed of her at all… I actually don't watch any of the Bravo franchises, and the only one I ever used to watch was Top Chef because I loved cooking shows as a kid."
In addition to Sonja's potential return to the RHONY franchise for its Legacy series, the longtime reality star is set to appear in a new show with Luann which has yet to be tied to a network.
"I'm in the dark," Quincy said in response to the unnamed series. "[But] those ladies will do what those ladies do. I'm excited to see what they cook up."
When Quincy was then asked about her childhood growing up with mom Sonja and dad John Adams Morgan, a financier, she had all good things to say about her "very private" life.
"I pretty much just went to boarding school, did my thing, massive nerd, super proud of my mom, she did her thing, proud of my dad. He had this incredible life and I just kind of had incredible influences from both of them," Quincy revealed, noting that both Sonja and John are incredibly hardworking.
"My mom was incredibly strict with me until I was 10. She read all the parenting books. This woman studied. She was not going to do this wrong. She was doing this once, and she was doing it right. So she was very strict on me until I was 10, and then the rules completely relaxed, and she let me have natural consequence," she continued.
Also, during the interview, Quincy, who is attending college in Pennsylvania, said she has about nine months left before she has to decide on what career path she'll take.
"I'm recruiting for banking, but I'm also… I have some background in tech," she shared.