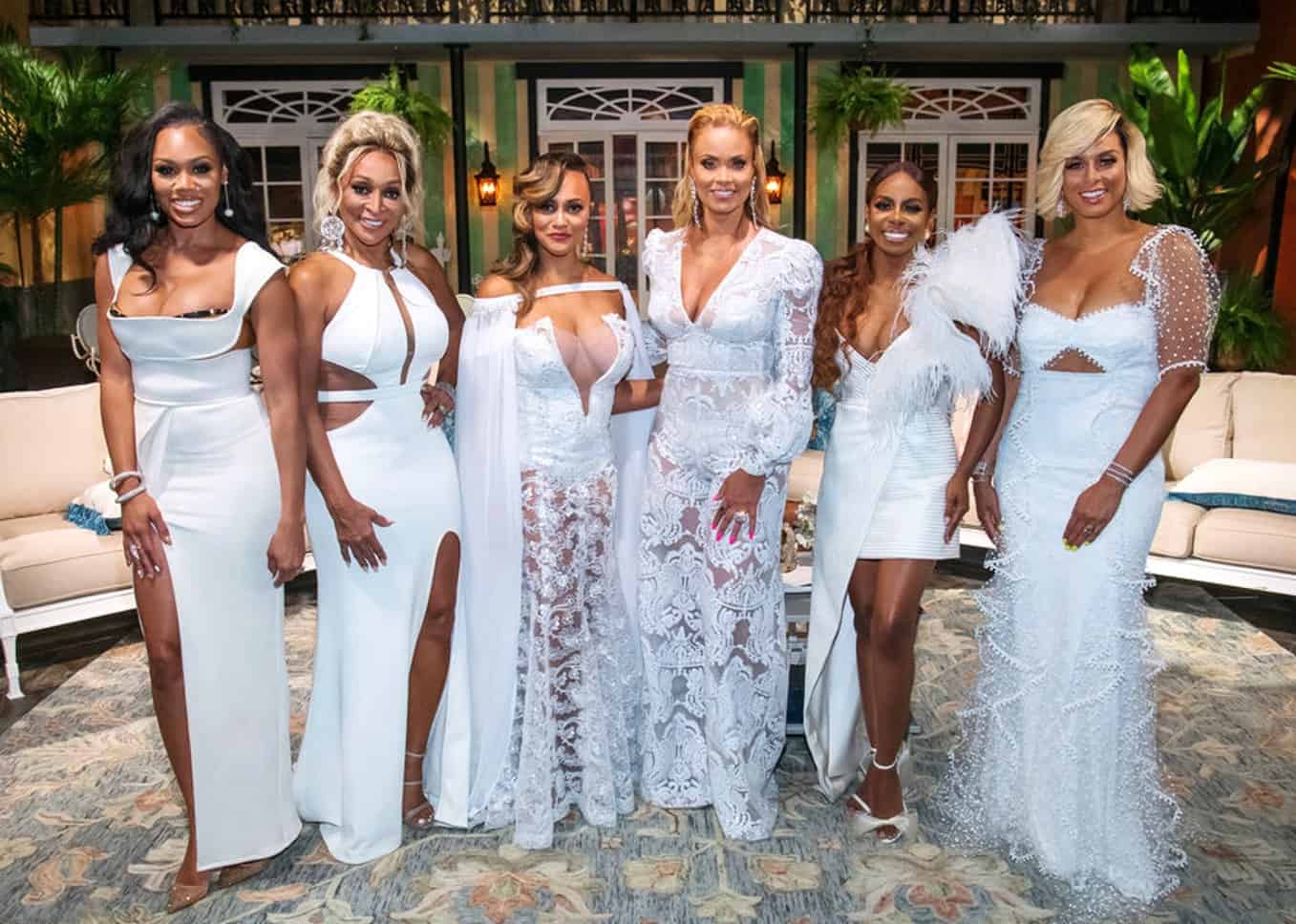 Ashley Darby's husband, Michael Darby, will be featured on the reunion special for The Real Housewives of Potomac. Judging by the first look at the upcoming episodes, his appearance is going to be just as dramatic as one would have guessed.
In a sneak peek at the three-part reunion, the ladies of the show, including Gizelle Bryant, Karen Huger, Robyn Dixon, Monique Samuels, and Candiace Dillard, will be seen questioning Michael about his alleged encounter with Bravo TV cameraman Orville Palmer as host Andy Cohen also addresses rumors about Gizelle's new man and the drama between Candiace and her mom.
"I believed it happened," Robyn tells Andy, as the sexual assault allegations against Michael are brought up.
"You asked me straight up, 'Do you think it happened?' And I said, 'Uh, yeah!' " Gizelle agrees. "Michael Darby squeezing a**!"
Ray Huger and Chris Bassett are also convinced Michael is lying about his innocence.
"I do believe you did it," Ray tells him. "I saw you."
Michael attempted to defend himself by suggesting he simply bumped into Orville, but most of the cast members aren't buying it.
In court documents, Orville alleged Michael "grabbed and groped" his backside last year during filming. However, because there wasn't sufficient evidence to charge Michael with a crime, the case against him was dismissed by a Montgomery County court.
Amid the accusations from the cast, Ashley slams her costars for talking "so much trash" about her husband and tells them they don't know what they're talking about "as usual."
"There are a lot of things that you don't know," she explains.
On a lighter note, the topic of Gizelle's love life was brought up with Andy telling Gizelle he's heard rumors about who her mystery man may be.
"There's somebody," Gizelle teases, amid rumors she is back together with her ex-husband Pastor Jamal Bryant.
As for the drama surrounding Candiace and her mother, Dorothy Dillard, who was accused of hitting her in the face with a purse earlier this season, Dorothy is seen attempting to explain what actually happened between her and Candiace.
"I didn't hit her, Andy," Dorothy insists. Instead, she adds, "Her head bumped into my purse!"
The three-part RHOP season four reunion will begin airing on Sunday, September 15 at 8 p.m. on Bravo TV.
Photo Credit: Charles Sykes/Bravo