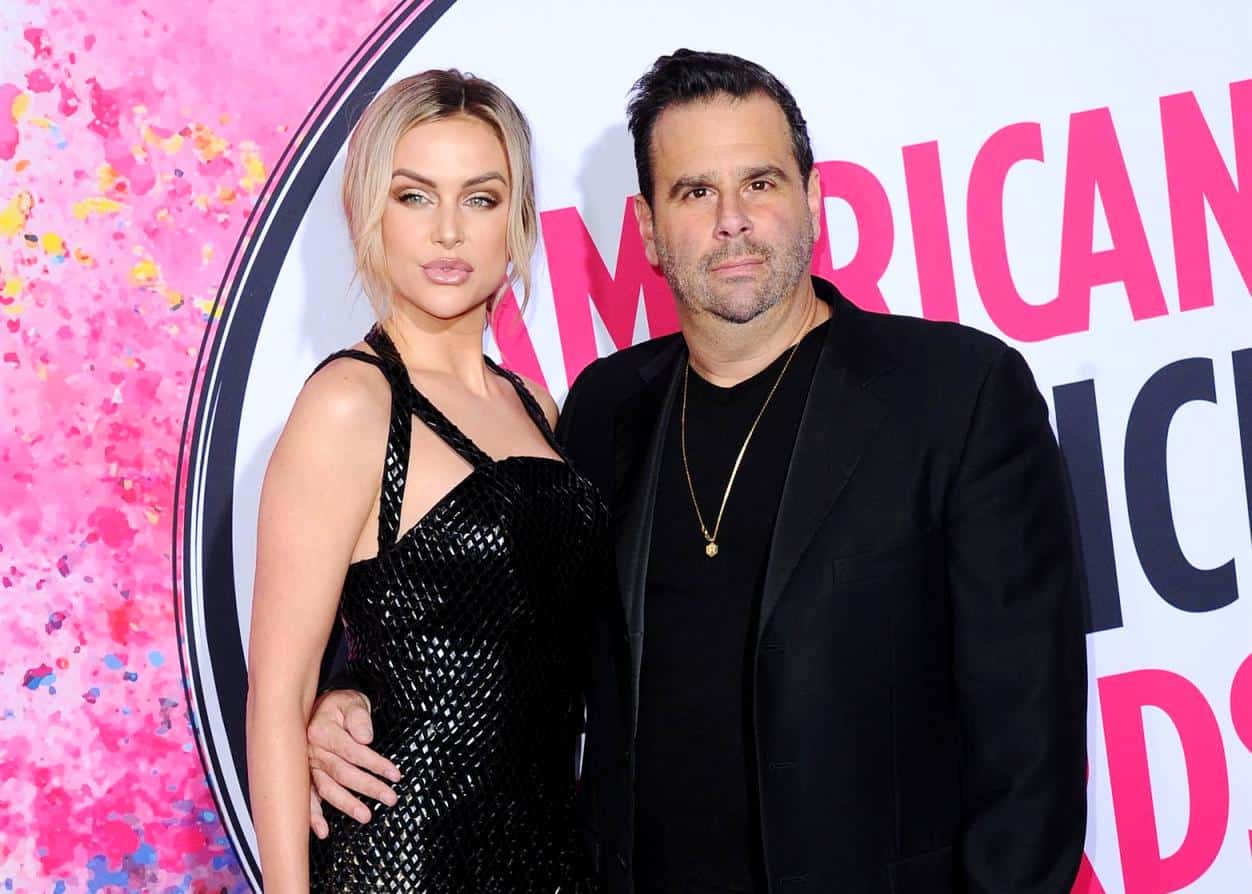 Lala Kent and Randall Emmett are getting healthy ahead of the birth of their baby girl in April of next year.
As the Vanderpump Rules cast member continues to stay in shape as her baby bump grows, her movie producer fiancé, who she was supposed to marry earlier this year before the coronavirus pandemic began, has been dropping weight with the help of pickleball and showing off his results on Instagram.
In Randall's latest photo, which was taken in Puerto Rico, where he's shooting an upcoming film, on December 8, he's seen looking svelte as he poses on a balcony in a Franklin Pickleball T-shirt.
In the comments section of the post, Randall was met with kind messages from fans who took notice of his fit frame.
"Randall [you're] looking really healthy dude!" one person wrote.
"You should be [a] spokesmodel for pickelball [fitness]. It's turning into quite a transformation! Congrats!" a second fan shared.
Last month, Randall shared another photo from Puerto Rico and in it, he was seen showcasing his chest muscles as he stood on the beach with pregnant Lala at his side.
"After a long work day!" he wrote in the caption of his pic.
"Look at the tight waist Mr. E!" a man named David wrote in the caption of the image, also adding a arm flexing emoji.
Randall also looked quite trim in an Instagram photo shared in October. At the time, he showed off his more muscular frame in a tight black T-shirt.
Again, fans didn't hesitate to comment on his new body.
"Is he losing weight? Looks good," one woman said.
"Damnnnnnnnn! Randal is looking fine AF!" added another.
While Lala and Randall were unable to get married in April of this year, they are still planning to tie the knot eventually and hope they will be able to do so in July of next year after the birth of their daughter.
During an interview with Us Weekly in August, Randall opened up about his and Lala's decision to postpone their big day until after the pandemic.
"It was this weird thing because it was April, obviously, and then we pushed it to September or October, and we thought that life would be somewhat back to normal [by then]. That obviously wasn't true. So she called me up one day, and she was like, 'Babe, we have to move this wedding.' And I was like, 'No, we're not moving. We'll have it with five people.' And she's like, 'No, you don't want that version of this wedding. So we need to do the right thing,'" he explained.
As for Vanderpump Rules season nine, a decision has not yet been made in regard to a start date for production.