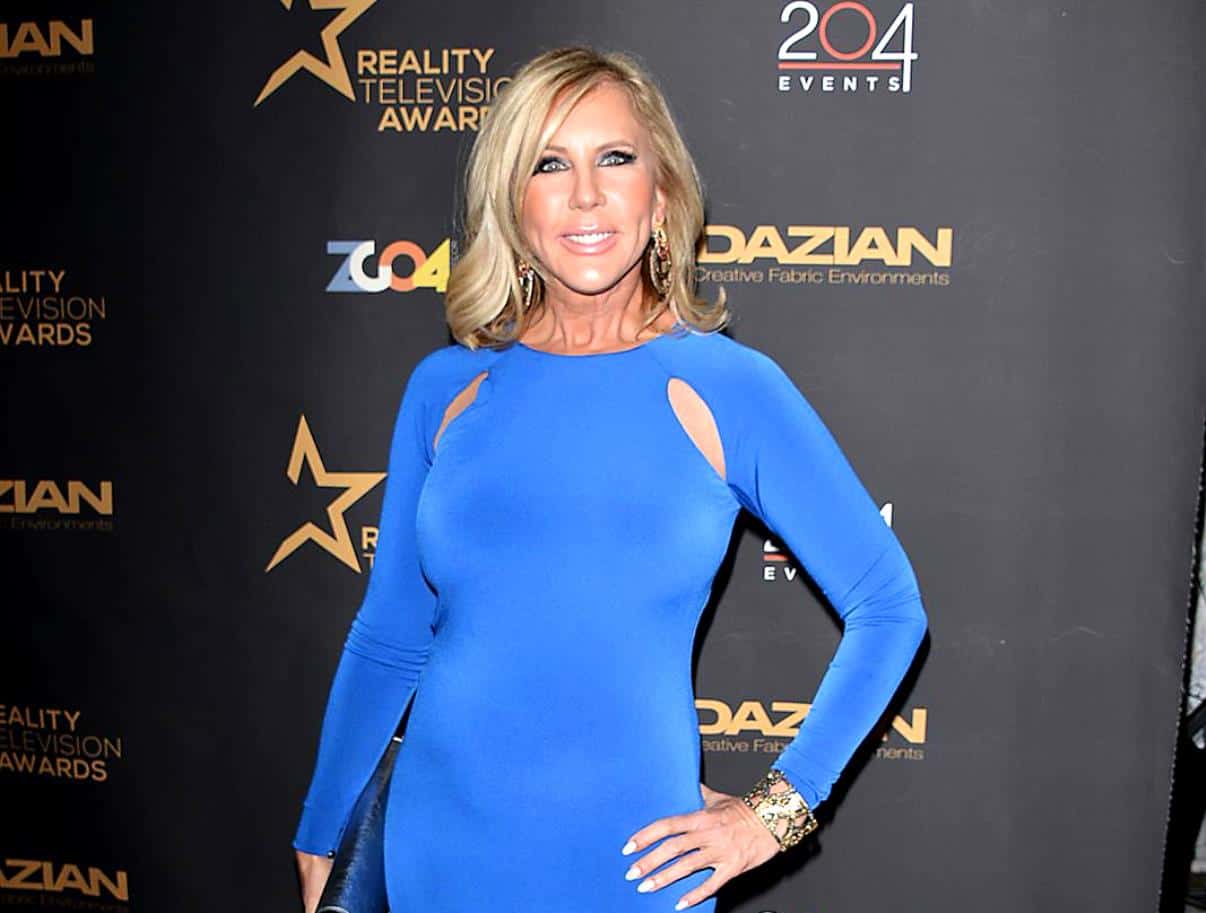 Vicki Gunvalson recently underwent a hysterectomy.
During an appearance on Jeff Lewis' podcast on Wednesday, the Real Housewives of Orange County alum blurted out the shocking news to the former Flipping Out cast member and her fellow guest, Tamra Judge, while discussing her troubled relationship with ex-boyfriend Brooks Ayers.
"What did I win? I f-cking got $380,000 out of my checkbook into his. I paid for all his sh-t for five years. So people say I was in on some scam? I got scammed. He was 'sick' so he couldn't work," Vicki recalled on the November 17 episode of Jeff Lewis Live after Jeff brought up Brooks' cancer lies and the way he defended Vicki's supposed involvement.
"Don't get me down this rabbit hole. It made me goes absolutely crazy thinking about anybody thinking that I would do that to somebody when so many people have suffered from cancer," she continued.
Then, in a surprising and unexpected proclamation, Vicki added, "I had cancer. I just got my whole f-cking uterus taken out."
As the episode continued, Vicki noted that she was feeling very alone after her split from former fiancé Steve Lodge.
"Steve's family is my family, still. I love them like my own. This fear of being alone, abandonment, has always been huge for me," she admitted through tears, adding that she "didn't want" to break up.
At that point, Tamra interjected with some interesting news about the split, which Steve has claimed occurred in 2020.
"[Steve] literally — I'm going to save it Vic — he literally moved out of her house into another woman's one-bedroom apartment while we were filming All-Stars," she revealed.
Vicki and Tamra filmed the second season of the Real Housewives: Ultimate Girls Trip at Dorinda Medley's home, Bluestone Manor, in the Berkshires in September with Jill Zarin, Brandi Glanville, Eva Marcille, Phaedra Parks, and Taylor Armstrong. And as an insider revealed to Us Weekly, Vicki was "in terrible shape" due to the end of her relationship with Steve.
"Steve broke up with Vicki while she was filming the [Real Housewives] spinoff show in the Berkshires," the insider told the outlet in September. "After he told her this, she was traumatized. It ruined her."
Season two is expected to premiere on Peacock sometime in 2022.