Randall Emmett appears to have a new lady in his life (continue reading for an update).
Just over a year after his messy split from Vanderpump Rules star Lala Kent, who has since accused him of cheating on her with a number of different women, even during the time she was pregnant with their one-year-old daughter, Ocean Kent Emmett, Randall shared and deleted a pic of himself and a mystery woman.
Over the weekend, after Randall's short-lived post was made, an Instagram user who caught a glimpse of the pic and was able to screenshot it before it was deleted shared the image on Reddit.
Although the identity of the woman is unknown, she could be the same person he was spotted with earlier this year at the Super Bowl.
After Lala accused the producer of cheating on her with a 23-year-old woman, claiming he and the unnamed person began their relationship in March 2021, the same year she and Randall welcomed Ocean, Randall was photographed with a mystery blonde.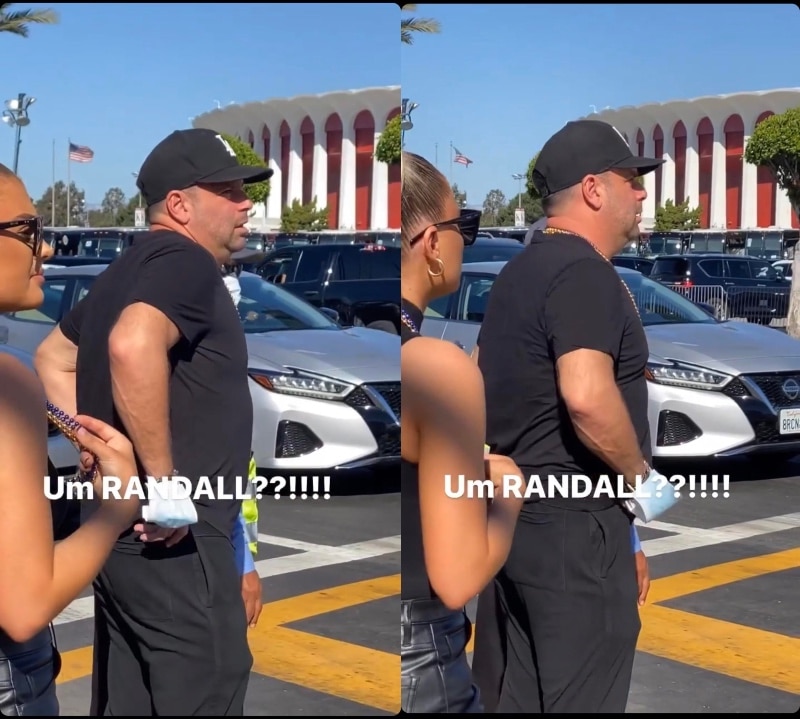 As Pump Rules fans may know, Randall is currently in the midst of a couple of nasty custody battles with both his former fiancée, Lala, and his former wife, Ambyr Childers, who he shares two children with (12-year-old London and nine-year-old Rylee). And in a recent court filing, per Page Six, he accused the two women, who established a friendship with one another after Lala's split from Randall, of conspiring against him.
"I believe that Ambyr and Lauren are working together in [an] attempt to destroy my reputation to give them both an advantage for custody," Randall wrote. "Ambyr has completely fabricated abuse that never happened and I believe that Lauren has convinced her to do so."
After Ambyr filed for a restraining order against Randall in October, which was ultimately denied, claiming Randall's family attorney said in an email they should take her out, Lala reacted to her request on social media.
"Ambyr's story is not mine to tell. The many other alleged victim's stories are also not mine to tell. I am horrified by what took place, and the alleged emails that were exchanged between [Randall Emmett] and his counsel," Lala wrote in an October 27 post.
UPDATE: A rep for Randall has offered the following statement in regard to Randall's shared and deleted pic:
Randall is not dating the woman in the picture; They are just pals. After posting the picture, Randall realized people might get the wrong idea, which they did, so he pulled it down.
Vanderpump Rules season 10 is expected to begin airing on Bravo sometime in early 2023.