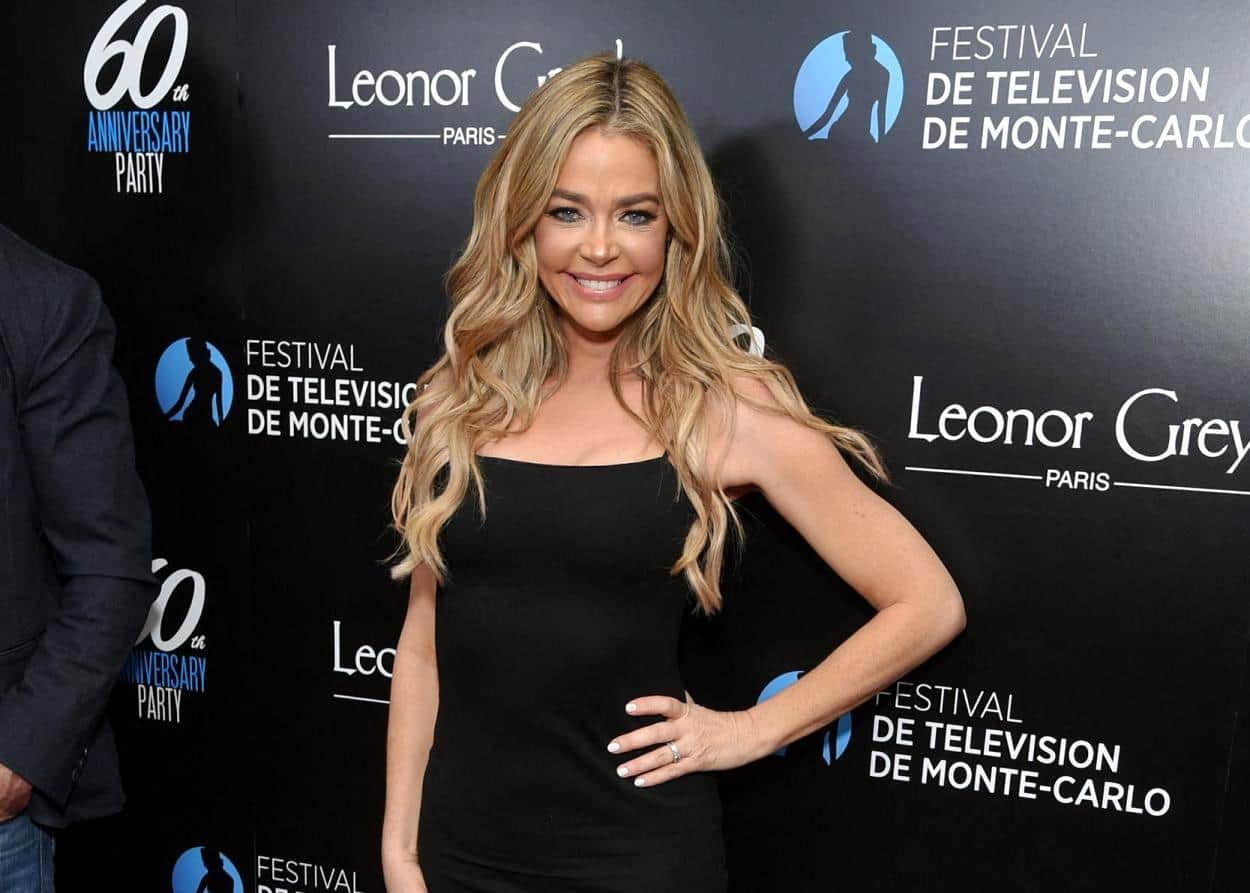 Unsurprising to fans of The Real Housewives of Beverly Hills, Denise Richards announced her departure from the franchise after just two seasons. Now, sources are revealing a few of those reasons for her leaving.
Denise had an undoubtedly tumultuous season 10 with her fellow RHOBH cast members, often sparring, feuding, and leaving while filming when the going got rough. As insider sources are reporting, the '"toxic" work environment of being on set with the ladies ultimately lead to her exit, as Denise felt she had no option but to bail on Beverly Hills.
"It's obvious she was not getting along with the women," a source told Entertainment Tonight on September 10, adding that Denise found the group "too toxic."
Denise began to clash with her co-stars on the show during the season as a scandalous dinner party conversation lead to her condemning the women from being around her children — a condemnation they took a great offense to. Seemingly out of retaliation, rumors of Denise allegedly hooking up with former RHOBH regular Brandi Glanville were brought to the table, and Denise drove herself further away from the cast, breaking the fourth wall to stop filming, not attending major events, and sending letters of cease and desist to the cast and production.
The reunion was the ostensible nail in the coffin, as Denise noted she felt like a "target" during part one of the reunion.
Now, the mother of three just wants to get away from it all and be with her family, as another source reported to PEOPLE how Denise is re-focusing her life.
"Denise is excited to be home from Spain with her husband and children. Filming in Spain has been wonderful as the only pot being stirred is their incredible Spanish food," the source said on September 10, noting the actress' time on location for a new medieval drama series Glow and Darkness.
The source went on, "The Bold and the Beautiful is her second concurrent acting gig so she was looking to replace RHOBH with time loving her amazing husband, children, and who knows, maybe even friends now. She took her 3 productions down to 2 so now she can enjoy her family more as well."
Since the show wrapped filming last year, Denise has been on the outs with the majority of the cast, except for  Dorit Kemsley and Garcelle Beauvais, who have both showed their support for her. Just recently, Garcelle implied she might not return to the show next season if Denise doesn't come back.
The third part of the Real Housewives of Beverly Hills reunion airs next Wednesday at 9/8c on Bravo.