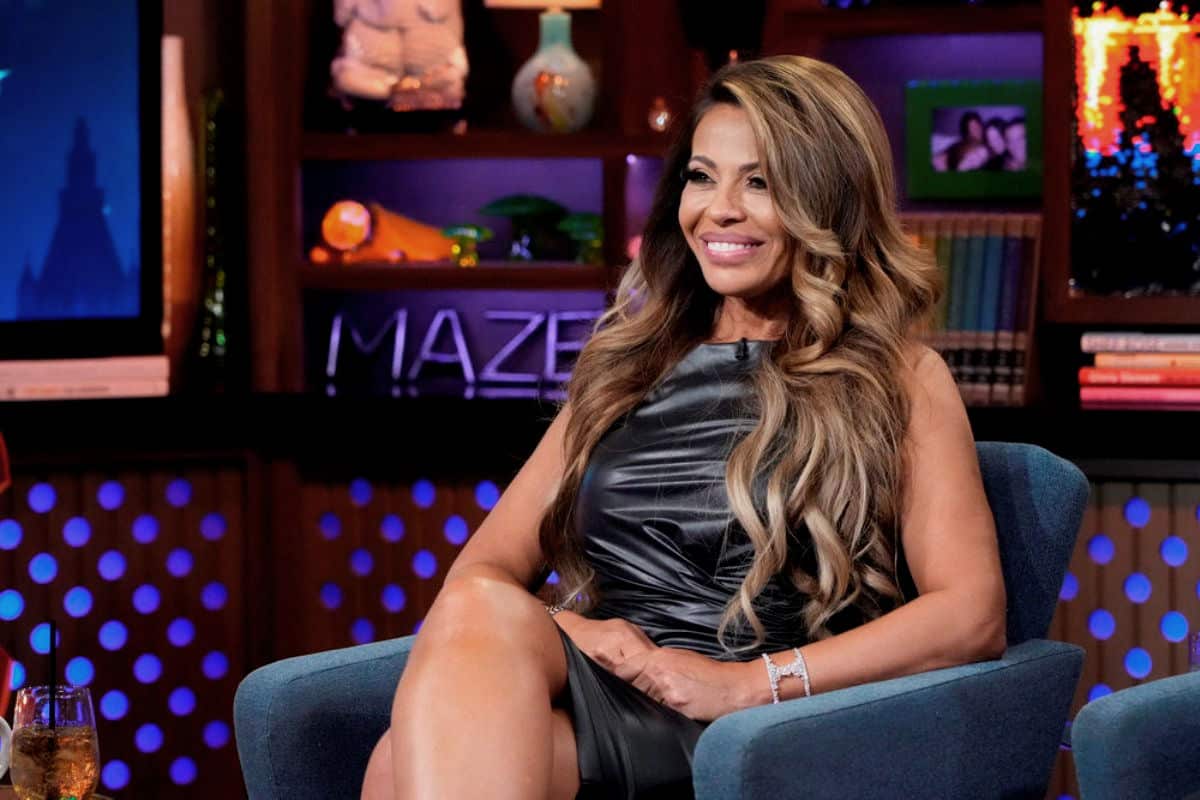 Dolores Catania recently revealed that she worked with Dr. Bill Aydin years ago. But had she heard about his affair?
During a recent appearance on Scheana Shay's podcast, the Real Housewives of New Jersey cast member addressed Bill's infidelity and Margaret Josephs' knowledge about it before sharing her thoughts on Dr. David Principe's relationship with her family and offering an update on where she stands with Jackie Goldschneider.
"It's funny. Cause I worked with Bill but had never heard that," Dolores shared of Bill's cheating on the March 25 episode of Scheananigans.
Instead, Margaret heard it. And according to Dolores, she sat on the information for "a long time" before revealing it on the premiere episode of season 12.
"She had apparently known it for a few years she had said. It's a 10-year-old incident," Dolores explained.
Also at the start of the currently airing season, it was revealed that Dolores and David had split. However, as fans learned as the episodes continued, he did not split from her family.
"David is still friends with the family. But I haven't seen him," she confirmed.
Rather than concern herself with what (or who) David is doing, Dolores is focused on her new relationship with boyfriend Paul Connell, who she began dating at the end of last year. However, when it comes to Paul's future debut on RHONJ, nothing is set in stone quite yet.
"I hope," Dolores said of Paul's potential future cameo. "You feel like you want to… protect the people that you're with that didn't sign up for this. So that'll be up to Paulie."
In addition to embarking on a number of getaways with Paul, including a trip to Ireland, Dolores has been spending time with her castmates, including Teresa Giudice and Luis Ruelas, who she said are doing "great" and "very much in love."
"We met them yesterday for lunch, Luis and Teresa. They're doing great… She's crazy about him. She's very happy and that's the way it should be," Dolores gushed.
One thing that's not great is Dolores' relationship with Jennifer Aydin, who she recently accused of framing her to look like a mean girl on RHONJ.
"I don't even know where it's coming from," Dolores said of Jennifer's beliefs that she's not a good friend. "Maybe it's like for attention on social media."
According to Dolores, she believes Jennifer alienated her, even though she told her, "I have your back," and she treated her hypocritically.
"When Jennifer said, 'I don't think you're being a good friend to me,' at the end of the day, it was the other way around. But I said to Jennifer in that moment… I said, 'Okay. You know, what?' — because a true person that cares about you will step outside of whatever they feel and say, 'Okay, let me look at this. And if that's how you feel, I'll do, I'll be a better friend,'" Dolores recalled.
Moving onto her heated fight with Jackie, Dolores said that after blowing up on her castmate, she collected herself and moved on.
"I never wanted to get any further than that. That's a blind anger here in Jersey… We do have that passionate, everything, you know, we fight hard. We love hard," she explained.
As for where they stand today, Dolores said she and Jackie are "good." Still, she remains confused about why Jackie chose to befriend Jennifer in the midst of her feud with Margaret.
"I was very confused as to what Jackie was doing [in befriending] Jennifer while the fight was between Margaret and [she and] Jackie are very close. So she goes to befriend Jennifer and be there for her, as she says, as a mother and questions my friendship. And I'm like, 'But I don't understand.' I've been friends with everybody before their fights. So I wouldn't make friends with somebody during a fight. Why you're questioning me?" she wondered.
Then, regarding whether Teresa Giudice has had her brother, Joe Gorga, and wife Melissa Gorga's backs, Dolores shared a somewhat cryptic statement, saying, "When something's brought to you, you can either do something about it or not."
The Real Housewives of New Jersey season 12 airs Tuesdays at 8/7c on Bravo.