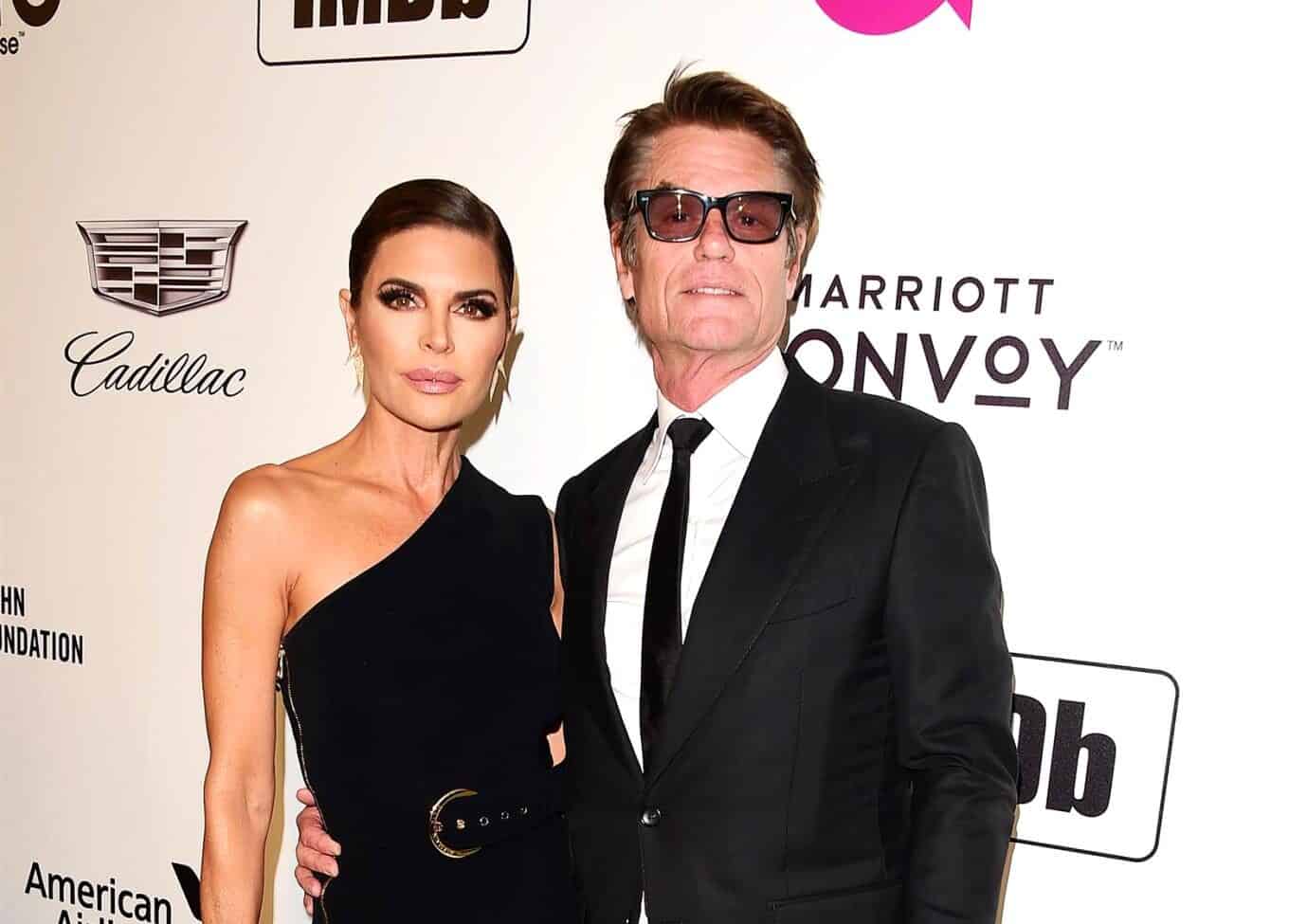 Harry Hamlin weighed in on wife Lisa Rinna's often controversial behavior on The Real Housewives of Beverly Hills prior to her official exit from the show on Thursday.
In a set of recent interviews, Harry, 71, revealed what often got Lisa, 59, into trouble on the show before sharing the biggest misconception fans have about the now-ex-cast member, admitting he felt that 80 percent of viewers were Team Lisa, and sharing the secret to their 25-year marriage.
"She does her job. Her job is to show up on time, interact with the people on the show in an honest and authentic way," he told PEOPLE two weeks prior to her exit. "Her hot button issue, I suppose, is injustice or when somebody else is not behaving honestly, she'll call it out. And that gets her into a lot of trouble. But it also helps the show."
While Lisa has faced backlash in recent months for her claims about Kathy Hilton's meltdown in Aspen, even getting booed at BravoCon in October, Harry knows exactly who she is and doesn't buy into what he claims is the biggest misconception about his spouse.
"I've known her for 30 years… She has never once, in all of that time, uttered an untruth," he stated. "And something that wasn't absolutely and honestly true. And yet she's being accused of being a liar on the show. And I don't pay much attention to that because I know she isn't."
"There's always going to be 50 percent of the people who like you, 50 percent of the people who hate you. I think the like-hate factor is much more — like 80 percent [of] people like Lisa, 20 percent don't," he continued.
Also, while talking to PEOPLE, Harry, who was married to Laura Johnson and Nicollette Sheridan before tying the knot with Lisa over 25 years ago, said he never "[played] the field."
"The number of people with whom I've been intimate is not very many — I marry them, mostly. Probably the first couple [of marriages] were me trying to work stuff out because they had characteristics that were similar to my mother," he confessed. "Breaking the cycle is not easy. Having not married my mother the third time, then comes the challenge: How do you make that friendship and relationship work both romantically and platonically?"
Harry, who shares daughters Delilah Hamlin, 24, and Amelia Hamlin, 21, with Lisa, then shared his mantra: "Happy wife, happy life."
"We listen to each other, and we're not clingy. She does what she wants, so I can do what I want," he noted.
Back in February of last year, during a separate PEOPLE interview, Harry admitted that when it came to his longstanding marriage to Lisa, they were "diametrically opposite."
"I like going up to the mountains, and her idea of camping is anything below the 10th floor of the Four Seasons," he shared.
Filming on The Real Housewives of Beverly Hills season 13 is expected to begin later this month.