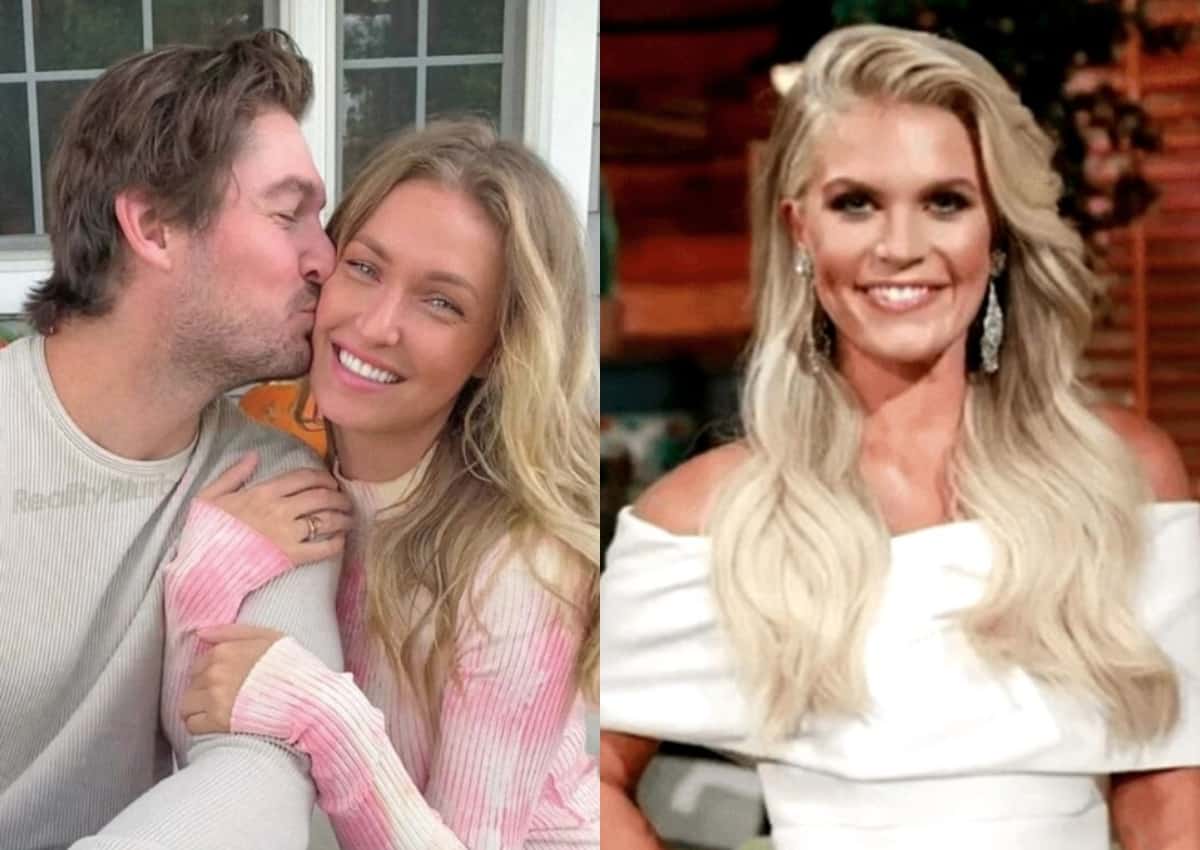 Craig Conover and Natalie Hegnauer split in early 2021. And finally, one year later, fans are finally learning about what led to the breakup — and how Madison LeCroy was involved.
In his new book, Pillow Talk: What's Wrong With My Sewing?, the Southern Charm cast member looked back on his romance with Natalie, who was seen briefly on the show's seventh season after moving to Charleston with her now-ex-boyfriend, explained how the Bravo show impacted his law career, and revealed what prompted his addiction to Adderall.
"We started to argue a lot more, especially after we had been drinking. And so, in August of 2020, I stopped drinking for two months," Craig wrote of himself and Natalie, according to a March 29 report from Us Weekly.
According to Craig, things between him and Natalie took a turn for the worse ahead of the Thanksgiving holiday after he learned that rather than celebrate with him, Natalie was planning to go on a ski trip. Then, as he filmed Winter House in January 2021, Craig learned that Natalie went to dinner with Madison, who once shaded Natalie's relationship with Craig as "gross" — and he couldn't get past it.
"Natalie knew full well how I felt about [Austen Kroll]'s ex. So when I returned, we both agreed that the relationship wasn't working anymore," he wrote. "What had happened between us during quarantine just couldn't last in the real world, and while that is unfortunate, I don't regret a moment of it."
Craig then confirmed that despite his current relationship with Paige DeSorbo, "nothing happened" between them as they filmed the first season of Winter House.
Moving on to his legal journey, Craig admitted that after passing the bar, the South Carolina Supreme Court called him after receiving a "tip" about "substance abuse."
"The justices had zeroed in on specific moments in the show when my friends had indicated I could have a drinking problem. Per the court's request, [Cameron Eubanks] and [Shep Rose] had even provided affidavits to explain some of their comments about me from the show, in order to speak to my character," he wrote. "I was fortunate in that both Cam and Shep had extolled me as a person, but I had to answer for some of my antics. I had to take them through every moment that had caused them concern from the show. I had to convince them that my connection to [Thomas Ravenel] began and ended with my time on the show."
While Craig was certainly spooked by the state's investigation, he was ultimately allowed to move forward with his career in law.
Also, in his book, Craig revealed that he developed an addiction to Adderall, which he discussed at the season six reunion, after becoming "overwhelmed by the plethora of distractions" he faced during college. However, amid the second season of Southern Charm, his addiction was "kicked into high gear."
"In those early seasons, I often blamed my internal demons on the outside pressures I was facing. Thus: The stress of work caused me to party a lot. The need to finish my work caused me to take Adderall. The anxiety of needing to 'be on' when I went out to the bars caused me to take more Adderall. And so on," Craig shared, noting that he is now off the prescription drug.
Craig went on to reveal that he was taking three 15 mg pills per day by the time he wrapped season three, and noted that he did his best to hide how much he was taking from his then-girlfriend, Naomie Olindo.
"I had the pills stashed everywhere, just in case," he confessed.